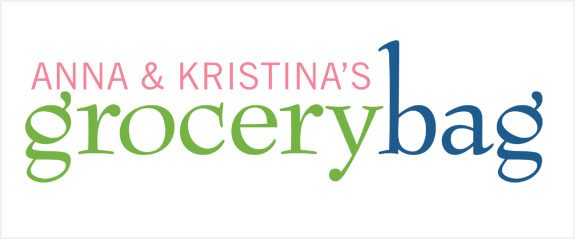 Gourmet Magazine
By The Editors of Gourmet Magazine
Season 2 Episode 36
Cooking magazines can be an enticing alternative to a book, especially when you're standing at the checkout counter looking at those appetizing cover shots. We test a few monthly issues of Gourmet Magazine to see if it can deliver on its promise: to continually offer something new to readers and produce gourmet results. All those slick glossy beautiful photographs can make many drool over the magazine. But are its recipes beyond armchair chefs like us?
Our menu:

Mozzarella (from scratch)
Argentinean Beef with Chimichurri Sauce
12-layer Mocha Cake

Also featured:

  
 
www.gourmet.com

Anna says:
I've actually cooked from Gourmet magazine for years. I find the different sections and tips on how to do certain things – like making sushi, or choosing different cuts of beef – really useful. And I like the recipes because they offer a range from the simple to complicated.

Gourmet magazine is definitely one I regularly reach for on the newsstand*, and typically, it's about the cover. I think they do the best job with photos. It just makes me want to eat!

I've cooked lots of other recipes at home from Gourmet magazine. And from the issues we tested (a selection from the April 2008-March 2009 issues), I made a Chicken Provençal, a winter minestrone, a pork tenderloin recipe, and meatballs (which I have to say weren't as good as mine).

It was hard to judge whether the start to finish times and the prep times in this magazine are generally accurate because we had so much going on during our cook day; we were doing several recipes at the same time. 

I love some of the regular features in this magazine, like the Cooking Class and the Kitchen Notebook. I also love that every issue is themed. In general, I really like the recipes.

I think this magazine is intended for people who are interested and passionate both about food and learning to become better cooks. The recipes tend to go from requiring an average amount of skill to an advanced level of expertise, and that's a pretty wide audience.

So, even though some issues will obviously be better than others, I do give this magazine a buy. Gourmet Magazine gets my stamp of approval.

Kristina says:
I've been familiar with Gourmet magazine for a long time. My mom used to get it regularly. I too buy* the magazines once in a while, but I also like to go online and look up recipes. When I'm wondering what to do with asparagus I go to Gourmet.com or Epicurious.com and get free recipes there. What could be better?

I've made a lot of recipes from Gourmet magazine over the years. Most recently, a Southeast Asian squash curry, a tomato chick pea dish, a beef dish with wine, biscotti, broccoli dishes. I find it really good for jazzing up boring old vegetables.

I really like some of the different sections to this magazine. I love the "Cooking Class" because it provides clear pictures of what things have to look like at certain stages. I love the "Quick Kitchen" because, well, who has a lot of time to spend on dinner? And one of my favorite parts of the magazine is an article called "It Ain't Necessarily So" where it debunks common cooking myths. I've learned a lot from reading that. For example, it says you don't need to add oil to water when you're making pasta. You can save yourself that step now!

The pictures in Gourmet magazine are amazing and I'm sure they have a lot of food stylists fussing over them; that's why the food looks so good. It doesn't look quite like that at home.

The magazine did make the mozzarella cheese look doable, which according to our guest Chef Pino, it isn't that easy. But I guess they have to have something at all levels and abilities, from the easy ten-minute recipes to more challenging ones for serious chefs. We're not quite there yet.

One thing that was a bit confusing about the magazine was the recipes didn't specify whether to use fresh herbs or dried herbs. On cook day, I think Anna split the difference and did a bit of both. I went with dried because I didn't want to wash and pick off the fresh ones!

The great thing about a magazine like this one is they have to put out an issue every month so they can perfect what they are offering readers, they get a chance to do it again and again and again.

I really like what Gourmet magazine has to offer. I like a lot of sections of this magazine, the photos are mouthwatering, there's a great range of recipes and most are good and easy to follow. I may not pick it up every month, but I will check it out and buy the issues that have recipes I'm interested in trying. I definitely give Gourmet magazine my Stamp of Approval.

And you know what else I like about Gourmet magazine? You don't have to keep the whole thing. You like one recipe? Rip it out and recycle the rest!
Does Gourmet earn the A & K Stamp of Approval?
Yes. We both agree that this magazine has something for everyone. You may not want to pick it up every month, but it's definitely a worthwhile magazine full of substance, along with some great recipes overall.

*Note: This episode was filmed in 2009. Since then, Gourmet Magazine has discontinued its monthly printings, but offers information online at Gourmet.com. Cookbooks are available for purchase, as are special edition printings (e.g. holidays).
Our Guest Chef
Our guest was Chef Pino Posteraro, owner and head of Cioppino's Mediterranean Grill & Enoteca in Vancouver's Yaletown district.

Chef's Beverage

He brought two wines to enjoy with our menu: Vermintino "Solosole" from Tuscany, a dry, crisp, unoaked white good for seafood, and Tommasi "Ripasso" Valpolicella, a full-bodied red fermented with dried grape skins, to go with the beef.
Related Links