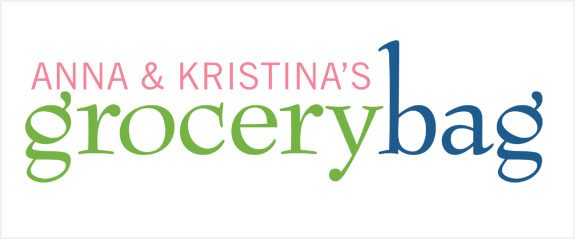 Grand Livre du Cuisine: Alain Ducasse's Desserts and Pastries
By Alain Ducasse
Season 3 Episode 46
This collection of recipes by the esteemed French chef Alain Ducasse is like a text book of sugar. But these are not the desserts that mom used to make. We find out whether this cookbook can help the average chef create these sweet works of art, or if we should leave the high-end treats to the professionals.
Our menu:

Caramel Variations
Crepes Suzette
Pains Louis XV – Livre
Pistachio Nougat

Also featured:

Amazon.ca
Chapters-Indigo
Amazon.ca Barnes & Noble

Anna says:
I have a big sweet tooth. I love desserts, I love pastries, and more than anything, I love bread. Even the idea of achieving something close to the recipes in this book was exciting for me.

But this book also terrified me from day one. The recipes are intimidating to say the least. As our cook day approached, my anxiety level headed through the roof.

One thing about the book that really frustrates me is it's not clear who the book is aimed at. It mentions home cooks in the preface, but then most of the recipes are clearly written for professionals. From the terms, to the uncommon utensils and appliances, to the techniques, you quickly realize this is a book for somebody who knows what they're doing in the kitchen.

At home before cook day I made oatmeal raisin cookies, macaroons, and a chocolate cake. The recipes seemed to work, but I didn't necessarily like my finished product. I had too much batter for the cookies, and the chocolate cake was just weird. But the macaroons were pretty good.

I've always had great respect for pastry chefs. I think it's a lot easier to be a good cook than it is to be a good pastry chef. With cooking you can make mistakes, you can wing it. You can just make it up as you go along, and you can often fix mistakes without anyone being the wiser. With baking, it's a science; you've got to be exact. The weather, the temperature of your ingredients, the time you mix/heat/bake/knead, everything impacts the final result. And if you make a mistake, you usually have to start all over again.

The book is full of professional terms that we had to look up. Like SQ beside an ingredient means "to taste". You need to spend time reading through all the extra sections at the back, which are very helpful and informative. There's a fruit calendar, an index and glossary of (most) terms. A step-by-step section of some of the more complicated techniques. This book is a commitment.

In my opinion, many of these recipes cannot even be achieved by the home cook because you just won't have the tools. All the recipes required a great deal of preparation, a great deal of focus, and a great deal of time. And money to buy all the supplies. (A dough sheeter? A round ruler?) It's frustrating if you don't have the right equipment and background knowledge.

This is a beautiful cookbook full of unbelievable photographs that just make you want to eat pastries and dessert. And it makes you want to cook them. But this book is severely lacking in instruction on everything from technique to ingredients to the utensils required. Unless you have a lot of time and patience to devote to trying recipes over and over again before you get them right, I say take a pass on this book. I need a nap after this one. For the average home chef, I don't give this book my stamp of approval.

Kristina says:
I really like making desserts, so when we first got this book I was looking forward to it. And I love making candy, so I was very excited to see a whole bunch of candy recipes. All I could think was that Alain Ducasse is a world-famous chef. These are going to be great desserts, right?

The photographs are beautiful. Every dessert in this book looks amazing, like pieces of art, not something you eat. But I don't know who this cookbook is aimed at because most of us regular people don't have the time or ability to cook like this.

Like Anna, I have great respect for pastry chefs because baking is truly a science. That said, as a science, if you follow the instructions perfectly you should get to the proper end result. Right? That was what I was hoping for.

At home I made the orange blossom marshmallows. (You don't want to eat things that taste like orange blossoms. Trust me.) And I was invited to a dinner party and asked to bring the dessert, so I decided to make the chocolate tarts, which took me all day. I nearly killed myself, but they were edible.

After working with the book for a month, I do think it's geared towards experienced pastry chefs. But it's kind of strange: it has these amazingly intricate, fabulous desserts, and then recipes for peanut butter cookies and chocolate chip cookies. It's all over the place.

One thing that really bothered me with this book is the amounts of the end results. Some recipes made a bakery's worth of cookies, whereas other recipes made very small amounts. Which is it?

And the recipes themselves were deceiving as far as gauging effort. We didn't realize how long every single step would take. A lot of the preparation is involved getting the milk to boil without burning, or the sugar to a certain temperature. It takes a long time and a lot of attention.

In the end, most of the desserts we made in this book tasted pretty good, even if they didn't look anything like the photographs. But the journey from beginning to end was so complicated, so unclear, so painful that it wasn't worth it. As an average at-home chef, I have to give this book a pass. It doesn't get my stamp of approval.
Does this cookbook get the A & K Stamp of Approval?
No. This is serious book for serious pastry chefs. Unless you're a die-hard dessert maker, and maybe a bit of a masochist, this book is not for the average person. While everything did taste good (even though it didn't look great), this book requires a level of background knowledge on techniques and tools that you will only have with special training.

Save your money for a professionally-made dessert at a gourmet restaurant that employs a trained pastry chef, and leave him or her an extra tip for all their hard work! 
Our Guest Chef
Born in Auvergne, France, Thierry Busset refined the art of classic pastry making in some of the world's best restaurants, including successfully defending 3 Michelin Stars with renowned chef Albert Roux at London's Le Gavroche and France's two-star Michelin L'Auberge du Pere Bise. Busset has cooked in top venues in his native France, Holland and the Caribbean.
Now the Chef Patissier at CinCin, Busset is known as the "angel of the kitchen" for his all-white apparel and simply heavenly desserts. He continues to impress both patrons and critics alike with his hand-crafted chocolates and innovative approach.

In Spring 2011, Thierry is also preparing to open his own pastry shop in downtown Vancouver, simply called "thierry". It will specialize in classic pastries, chocolates, cakes, and the macaron, a Parisian icon.
Thierry's Drink

Along with freshly-made macarons (just in case), Thierry brought 1998 Henriot Millesime Champagne ($93/750ml) to go with our menu.

Chef's Recipe

Thierry Busset shared is delicious raspberry sablés recipe with us after tasting our menu. 
Related Links