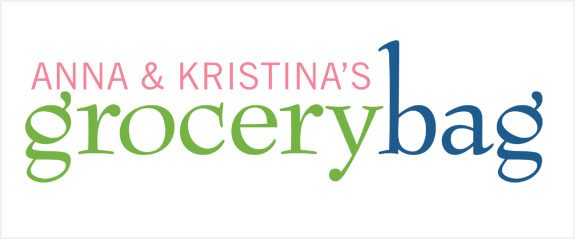 How to Cook Everything
By Mark Bittman
Season 3 Episode 42
The tenth edition of NY Times food columnist Mark Bittman's cookbook "How To Cook Everything" is billed as the ultimate cookbook. That's a pretty big claim, but it's a pretty big book! The cover states: "2000 simple recipes for great food." Simple? Great? Let's find out if it's true.
Our menu:

Almond-stuffed Braised Squid
Baba Ghanoush
Cherry Tomato Salad with Soy Sauce
Butternut Squash Pansotti
Gougères
Lemon Meringue Pie

Also featured:

 
Chapters-Indigo Amazon.ca
Barnes & Noble Amazon.com

Anna says:
The whole idea that a book can be everything makes me a bit skeptical. But, I'm a huge fan of "The Joy of Cooking", which is a similar idea, providing the basics for just about every technique for newbie chefs.

I made several additional recipes from "How to Cook Everything", including the banana bread, which was a bit dry to be honest. One thing I really do like about the book is all the instruction and diagrams for cooking techniques. It is also chock full of shopping tips.

The last time we made gougères it didn't go particularly well. Since then I've learned to make it properly on my own, so I was curious about this recipe. It really seemed simple, while other recipes for gougères have a lot more instruction. I was very curious to see the way this one turned out.

Unfortunately, the recipe for gougères does not instruct you to take the dough off the heat before you add the egg. When you add eggs to hot dough, they cook and you get scrambled eggs instead of mixing the egg throughout the dough. That recipe is definitely flawed.

And for the lemon meringue pie recipe, the author leaves out one critical step for getting it right: a lemon meringue pie needs to be refrigerated for a long time (e.g. overnight), otherwise the lemon filling will be runny. That's what happened to us. It tasted great, but it was runny. After the show, we made the recipe again and chilled it overnight. It was perfect. That's a critical step left out of this recipe.

There is so much that's great about this book. There are plenty of techniques, shopping tips, definitions of different cuts of meat, it's a great reference guide.

But, and I can't believe I am going to say this, for me, because "How to Cook Everything" has been around forever, I hold it to a higher standard. Because of those two major recipe flaws we found, and since this book is aimed at newbies, I expect more. I cannot give this cookbook my Stamp of Approval.

Kristina says:
This cookbook really does cover everything from everyday meals to more exotic dishes. We had a hard time coming up with a menu to reflect the scope of the book. I mean, 2000 recipes? We chose a selection of unusual dishes, both ethnic and classic.

When I first started looking through this book, I actually found, despite the fact that it's a gazillion pages, I quite liked it. I like the way it's laid out. I like all the substitutions and ideas provided. There are a lot of great tips and really basic cooking information that I think is often missing from many cookbooks. They just assume you know how to do things, like boil an egg. Not everybody knows how to boil an egg. This is the place to look for stuff like that.

I made a number of things on my own: my first hollandaise sauce, egg dishes, stir fry, salads, a chicken dish, a lot of stuff. Most were pretty good, not amazing, but great day-to-day stuff you want to make when you come home from a long day at work.

I have to commend this book for its clear instructions. For example, the instructions for cleaning the squid were really easy to follow. And the whole job was a lot simpler than I thought it was going to be.

I do think this is a good source for inspiration. Have some old veggies in the fridge you want to use up? This is the place I'm going to look for ideas.

The recipes in this book aren't out of this world, and we did find a couple of errors. But I think there is a lot of valuable information, a lot of good basic daily recipes that you can make use of, whatever's in your fridge. I'll keep coming back to this book as a resource, so I give it my Stamp of Approval.

Does this cookbook earn the A&K Stamp of Approval?
A split decision. On the one hand, it is a great resource for beginners, not just for cooking techniques, but for shopping tips too. We wanted to love it. On the other hand, because of the pretty major mistakes we found in just a few of the over 2000 recipes, we ended up with a split decision.
Our Guest Chef
One of Canada's most accomplished chefs, award-winning Frank Pabst is widely recognized for his creative impetus and leadership in responsible seafood practices, and is a founding member of the Vancouver Aquarium's Ocean Wise program. Since 2003, Pabst has lead Blue Water Cafe's brigade of expert chefs in what has been called "one of North America's finest seafood restaurants."

Frank's Drink

To enjoy with our menu, Frank brought 8th Generation Riesling ($19.99/bottle). When buying a Riesling, make sure it is made from a true Riesling grape. You may see Riesling impostors labeled grey, chouse, or Missouri Riesling, which use a grape clone that isn't as flavourful as the original.

Chef's Recipe

Chef Pabst shared with us his tasty recipe for Grilled Mackerel with Chunky Romesco Sauce and Scallions.
 

 Some products and services for this episode provided by:

 

 
Related Links