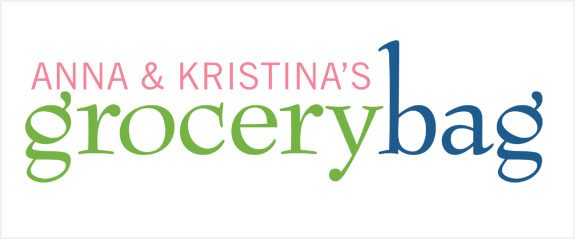 How to Grill: The Complete Illustrated Book of Barbecue Techniques
By Steven Raichlen
Season 1 Episode 9
Steve Raichlen's How to Grill has over 500 easy-to-make recipes from around the world. Virtually a textbook on everything you need to know about using a barbeque, it has tons of information, and even an index of all the gear you might need. We find out if that's enough for a couple of novice BBQers like us.

Anna says:
I wasn't actually looking forward to testing this cookbook since my idea of barbequing has always been turn it on high, throw the meat on, and let 'er rip. This book reads and looks like a textbook — it's definitely not sexy, more like homework — but it is a great instructional handbook. It tells you how to debone chicken, how to set up a rotisserie, how to prepare a charcoal grill, and more.

I must say I was surprised by how many non-meat recipes are in this book, but overall this book is very meaty.

I tried several recipes at home and actually made many dishes for my family who are all big critics. Every dish I made turned out well. I also tried to focus on some non-traditional barbeque dishes like pizza, and people have been asking me for the recipe ever since! I even made a couple of desserts.

In general I find all the recipes very easy to follow. The book is well-written and gives very good picture instructions using active images, so you really get a clear idea how to do things. It's an exceptional teaching book. It also has over a hundred individual lessons that focus on barbecue and preparation techniques.

A great cookbook, especially for novices. A definite stamp of approval from me.

Kristina says:
My first impression of the cookbook was one of relief. I am not a big barbequer (I don't like playing with fire) but I really liked how the book was laid out, from beginning to end. The pictures were great. Not only did photographs make the food look appetizing, the step by step pictures made me feel comfortable with what I was doing. I wish more cookbooks would do that, especially when explaining complicated cooking procedures.

This book also provides a lot of helpful shopping tips, not just about food but also about grills and the various products and utensils you'll need to become a good barbecuer.

What I liked most about the book is that it gives you interesting ideas about things to make on the barbeque you wouldn't normally think of making. For example, quesadillas on the grill, or pizza. I also made scallops wrapped in prosciutto — that was a real hit.

I highly recommend this cookbook. It gets my stamp of approval.

Does this cookbook earn the A&K Stamp of Approval?
Yes. This book promises to teach you how to barbecue and it definitely delivers on that promise. Without a doubt, a good buy for anyone with a BBQ.
Our Guest Chef
Our guest chef judge was

Bob Hasselbach

, aka

BBQ Bob

, one of North America's foremost and award-winningest BBQ chefs, and co-owner of

Roland's Pub

in Whistler, BC.

Chef Bob brought Sleeman's Honey Brown Lager to enjoy with our menu. He says the sweetness of honey always goes well with barbecued meat.

 
Related Links