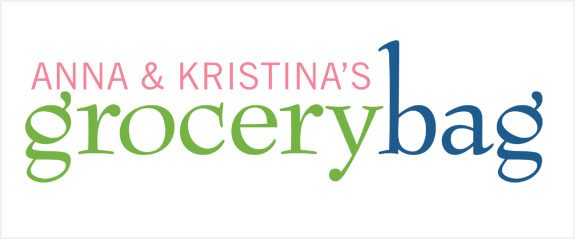 Izakaya: The Japanese Pub Cookbook
By Mark Robinson
Season 3 Episode 60
Izakayas are a major cultural and social force in Japan, where people gather to share laughter, drinks and small plates of delicious food. This cookbook claims to be the first written in English to peel back the curtain on these boisterous Japanese pubs, which are now popping up all over North America. Can we pull off these tasty yet intricate dishes in the A&K Test Kitchen?
Our menu

Spinach with Black Sesame Sauce
Fried Tofu Stuffed with Raclette Cheese
Ume-shiso Rolled Chicken
Steamed and Grilled Pork with Salt
Foil Baked Mushrooms
Tuna with "nuta" Miso-Mustard Dressing

Also featured

 
Amazon.ca
Chapters-Indigo
Amazon.com Barnes & Noble

Anna says:
I moved to the West Coast over 20 years ago and have been in love with Japanese food ever since. It's so fresh and clean-tasting when it's done right. Definitely a very satisfying meal.

I must say I was a little bit intimidated by this cookbook when I first looked at it. It's really outside my comfort zone. I always go out for Japanese food; I prefer to leave it to the experts. Even though the dishes are pretty simple and sometimes it's just literally sashimi, a piece of fish on rice, there's something about the way they do it that I've never been able to do at home.

Generally speaking I like the way the book is laid out. It's got beautiful pictures. The recipes are fairly well-written although there could be a little bit more about technique included. And I also really like all the inclusions about culture and etiquette.

In advance of our big cook day I made several additional recipes to test this book, including tuna and avocado cubes, miso cod, and soy spare ribs. Most of these recipes were actually quite simple. What it came down to was skill in presentation and making sure we had good quality ingredients.

I did find a few errors in the book. Things like referring to a recipe or a picture on a certain page and it being wrong. I also found that the book was lacking in terms of technique instruction; explanations of why things need to be done a certain way. I always find that information helps a lot with a successful outcome.

This cookbook is full of exotic and sometimes hard-to-find ingredients. You've either got to live in a big city where you can find these things, or maybe think twice about buying the book.

I used to think Japanese food is best left to the experts. But this book is full of pretty simple recipes that are very impressive in their presentation and results. There are also wonderful instructional pictures in the book, as well as great stories and tips about the culture. If you can find the ingredients, there are definitely a few real home runs that are worth your while. I give this cookbook a BUY.

Kristina says:
An Izakaya is a Japanese pub-style restaurant. You go there for the evening, sit back, relax, have drinks with friends, and eat all night long. My kind of place. But Japanese food, even in a relaxed pub-like setting of the Izakaya, is very beautiful and precise; an art form. I was really skeptical we could pull it off in our own kitchen. Have you seen us cook?

This cookbook goes into a lot of detail about eight famous Tokyo Izakayas, their history, what it's like to eat there, what you can expect when you go there. It's a bit like a travelogue.

I like the look of this book and I love the pictures. My big complaint is that some of the page numbers don't correspond with the pictures of the recipes.

In addition to our cook day, I made several other recipes to test this cookbook at home, including cucumber pickles (which were kind of strange), spaghetti vongole Japanese style, and a grilled vegetable salad. The last two were pretty good.

This book has a lot of good tips and information about hard-to-find ingredients, which I think is so important when you're cooking something you're not very familiar with. I loved having photographs of most of the dishes in this book because then you know what you're going for. But at the same time, everything looked so perfect so it was also somewhat intimidating.

Overall, this cookbook surprised me. I thought these recipes were going to be really finicky and difficult to pull off at home. But I did enjoy reading the travelogue aspect of the book, learning about the different ingredients, and I enjoyed taking the care to produce these dishes. And by and large, I thought the results were really delicious. I'm definitely giving this book a BUY.

Does this cookbook earn the A&K Stamp of Approval?
Yes. Though we were both intimidated by it at first, we found this cookbook approachable, and most of the recipes delivered tasty results. We would have liked just a little bit more instruction in some spots, but overall, we'll both be coming back to this cookbook again.
Our Guest Chef
Chef Koji Zenimaru grew up in Osaka, Japan, where he began his culinary career at the age of 16 honing his knife skills behind the sushi counter. Upon coming to Canada, he became immersed in the Izakaya world while working at high-end Vancouver Izakaya, Guu. This Izakaya experience was very different from the ones in Osaka that Koji was familiar with. Instead of drinking establishments that have food as an afterthought, the wildly popular Izakayas in Vancouver make food the main event, and this sparked Koji's passion immediately.

Now the Executive Chef at his own upstart restaurant Kingyo Izakaya (recently awarded the gold medal for best Japanese restaurant in Vancouver – hard to accomplish in a city known for amazing Japanese cuisine), Koji is banging out delectable small plate fare and making Izakaya food his playground.

Chef's Beverage

Chef Zenimaru brought a huge bottle of Wind Water Man Junmai Sake ($78/1800ml) to enjoy with our meal, and taught us a few things about drinking it! The wooden box that sake glasses are often served in is called a masu. Traditionally they were used to measure rice. Now, when served with an overflowing glass of sake, it's a sign of generosity.
Related Links