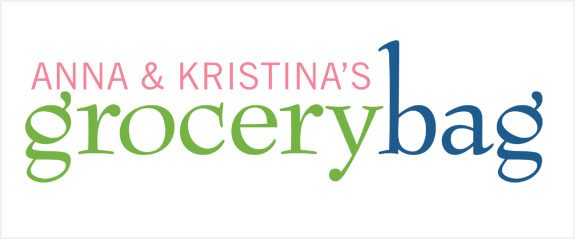 Jamie Oliver's 20-Minute Meals
By Jamie Oliver
Season 3 Episode 64
The A&K Test Kitchen goes paper-free as we test Jamie Oliver's digital app: 20-minute meals. How will an interactive application compare to a traditional cookbook? Can we really pull off these dishes in 20-minutes? (Do smart phones come in waterproof?)
Our menu:

Grilled Halloumi and Tabbouleh Salad
Cheesy Zucchini and Mint Risotto
Mussels in White Wine and Cream
Favorite Fried Chicken
Banoffee Banana Split

Also featured:

 
 
iTunes
Android Market 

Anna says:
I had mixed feelings about a using cookbook app in the beginning. I'm not so sure about fiddling with my iPad in the kitchen with wet, dirty hands. But what an app offers that a cookbook doesn't is unique interactive features. There are over twenty videos of Jamie Oliver demonstrating various techniques, plus shopping lists, voice prompts, and countless photos. Lots of advantages to digital over paper.

If you're a Jamie Oliver fan, you'll probably love the video element of this app. It's like he's right there with you in your kitchen teaching you how to chop an onion or going to the store with you teaching you how to shop.

In advance of our big cook day, I made several additional recipes from the app at home, including orecchiette with broccoli, chili, and pecorino, white bean and tomato soup, and something called Eton mess with toasted almonds. It's a meringue and berry dessert. Everything turned out well, but took longer than twenty minutes.

One thing I really don't like about a digital app is not being able to see the whole recipe at once. In a book, you can scan through the instructions and visualize where you're at within the recipe. With an app, you just get one step at a time. I found it too easy to get lost. You touch something by mistake and you're in a completely different place. It's not as simple as just turning pages forward or backward.

The main criticism I have with this app in particular is there are not enough recipes. And we did a little investigating and we found that some recipes are actually duplicates from some of older his cookbooks. 

I'm a big Jamie Oliver fan, but this app fell short for me for several reasons: many of the meals took far longer than twenty minutes; there just isn't a very big selection of recipes to begin with; and I really don't like not being able to see a recipe in its entirety. It's too easy to lose your place. And scrolling through my iPad or smart phone in the kitchen when my hands are all dirty? No thanks.

Even though it was only eight dollars, I'm taking a pass on this one. This cookbook app doesn't get my stamp of approval.

Kristina says:
Twenty-minute meals? That's a big claim, and it better live up to it! That's part of the reason why I would buy this app; I want good meals fast.

In addition to the recipes we made on our big cook day, I also made a bunch of other things from this app at home, including the pea soup, the gorgeous Greek salad, and the Szechuan stir-fry with jasmine rice. Everything was pretty good.

This is the first time we've tested any recipe apps, so I was really curious to see how it compared to a regular paper book. The one great thing about having a recipe in a book is you can see the entire thing at once, which makes it easier to absorb. With the app, you can only see little bits and pieces, which, on the one hand, makes you feel like you don't really know where you're going. But on the other hand, you only focus on that one step, which can be good if you tend to get distracted.

One of my favourite things about this app is the how-to videos. Jamie Oliver demonstrates how to chop an onion, how to use your knife properly, how to mince herbs. If I had seen these years ago, it would have helped me a lot.

I love the shopping list feature. It's such a time-saver. I just send it directly to my smart phone and off I go to the store. Like having a mini Jamie Oliver in my pocket!

Watching Jamie's video on how to make risotto was very helpful because he walks you through the whole thing from start to finish so I knew exactly what I was looking for. It's a little more personal than watching him on TV. Makes me want to do a good job when I have Jamie cheering me on.

There are some nice touches in the app; steps included that can really elevate your meal, like warming up the plates and warming up the bread. I think home chefs let that stuff slide, but it can really make a difference to your enjoyment of a meal.

Many recipes were an entire meal unto themselves. Even the mussels had an accompanying salad, or the chicken had pasta. Once you get through the recipe, you're pretty much done for dinner.

The one thing I don't like about cooking from an app is that you have to dry your hands each time you touch the screen. You don't want to be dripping on your electronics.

The fact that some of these recipes take a lot longer than twenty minutes to make is a pretty big knock against this app. Our chef did make a good point, however. We had just made these recipes for the first time and if we made them again, we'd probably be a lot faster.

I did like the shopping list feature, the pictures, and the how-to videos. I found those very helpful. And in the end, the food was quite good and that's really the most important thing to me, so I'm giving this app a buy. This cookbook app gets my stamp of approval.

Is this cookbook A&K-Approved?
A split decision. We were both disappointed that the app didn't deliver on its main promise of 20-minute meals, but that said, the recipes did deliver on taste. If you like technology and want to give it a go in the kitchen, you might enjoy this cookbook app. But if you're not into all the latest gadgets, or just don't want to get your expensive electronics near so many hazards, stick with a traditional cookbook.
Our Guest Chef
Canadian born Scott Jaeger trained under Bruno Marti, and was subsequently recruited to work at the Waldorf Hotel in London, a move that led to him pursuing contracts elsewhere in England, France, Australia and Switzerland.

Scott holds the position of Vice Conseilleur Culinaire of the esteemed Chaine des Rotisseurs, in addition to being a member of the Canadian Culinary Federation and board member of The Chef's Society. As a past competitor for Team Canada in the Bocuse D'Or, Jaeger continues his work with Team Canada which includes returning to Lyon at a future competition as a judge, and will be coaching and observing the current team as they prepare for their chance to compete.

In addition to being BC Restaurant Association's Restaurateur of the Year (1998), Scott has had the honor of being BC Chef's Association Chef of the Year, Vancouver Magazine's Chef of the Year, and the Georgia Straight's Chef of the Year in 2007.

Scott and Stephanie Jaeger opened the doors to The Pear Tree Restaurant in January 1998 and positive feedback from diners confirmed that there was a desire for a high quality dining experience outside the downtown core. In April of the following year, The Pear Tree was awarded Best New Restaurant from both Vancouver Magazine and the BC Restaurant Association, and received Restauranteur of the Year from the latter.

The Pear Tree has been awarded Vancouver Magazine's "Best of the 'Burbs" each subsequent year since, and has received numerous critical and publicly voted honors including a coveted Zagat rating.

Chef's Beverage

Chef Jaeger brought a 2008 Marichel Vineyard Syrah ($29.99/750ml) to enjoy with our menu. A syrah's taste depends on the sun's strength, so if you're looking for a wine with hints of spice and pepper, choose a syrah that's grown in cooler climates. For a fruitier red, head for the warmer hills.

Chef's Recipe

Though we made him wait a lot longer than 20 minutes per course during our taste test, we were still able to talk Chef Jaeger into sharing his delicious specialty Crab Bisque recipe.
Related Links