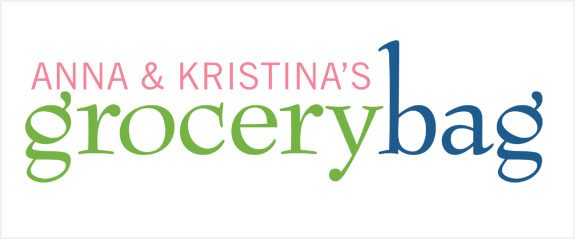 Jewish Home Cooking
By Arthur Schwartz
Season 2 Episode 25
In his cookbook, New York native Arthur Schwartz offers an authentic yet thoughtfully-updated collection of hundreds of traditional Jewish recipes, from appetizers like gefilte fish, to classics like cholent and blintzes. His recipe instructions are brief, however. Possibly a little too brief for the inexperienced chef? We find out.
Our menu:

Gefilte Fish
Knaidlach (Matzo Balls) for Chicken Soup
Whitefish Salad
Potato Knishes
Brisket
Homemade Challah bread

Also featured:

 
Chapters-Indigo Amazon.ca
Amazon.com Barnes & Noble

Anna says:
Every time we do a book from another culture, I find it so interesting and informative because I would usually go out to a restaurant instead of thinking I can make it at home. Reading this book, I recognized many dishes that I already love, challah bread being one of them. I was really excited to try the book and learn to make some of these dishes at home.

I made several recipes at home, including potato latkes, cheese blintzes, and an apple cake, but I found that some of the ingredient amounts were off. For example, too many apples in the apple cake, and too much onion in the potato latke. When I adjusted the amounts, the recipes came out better, with some experimentation.

I do like this book. Overall it was a great introduction to Jewish food and cooking. There are some really good recipes and information in it. However, I think it needs a bit of work: the writing can be tightened up, some recipes could use more instruction, and ingredient amounts could be better tested. I'm hoping that there's a revised edition coming soon, because I'll be looking for it.

For me to recommend something, it's got to be exceptional. Even though I like Jewish Home Cooking, I think it needs improvement, so I don't give it my stamp of approval.

Kristina says:
A lot of traditional Jewish foods like bagels and cream cheese, smoked salmon, and challah bread are mainstream now. It's real comfort food; hearty, warm-you-up-on-a-cold-winter-night kind of stuff. And I love eating it, so I was looking forward to diving into this cookbook.

I made some really simple recipes at home, and some more complex ones. I made salami and eggs, which was really good, noodles and cottage cheese, which sounds weird but was actually really good. I also tried the sweet and sour meatballs, sort of a Jewish take on Chinese meatballs, and they were delicious. And I made Kasha with noodles and onions. There's onion in everything! Kasha is buckwheat, which I've never cooked with before. It was a really, really good dish.

The book is quite heavy on the history of Jewish food, both in eastern Europe and in the US. I found the stories interesting, but I wish the cookbook was divided up differently, with history in one section and recipes in another. All mixed together like it is now made it harder to follow some of the recipes.

I liked the pictures, but I could have used a few more, especially for dishes that I wasn't familiar with I wanted to know how they were supposed to look.

I do think some of the recipe instructions could use a little finessing. Some are unclear and some could be streamlined. But that said, everything I tried at home and everything we made on cook day turned out really well, for the most part.

It was tasty, so if you are into learning traditional Jewish cooking, then this is the book for you. I give this book my stamp of approval.
Does this book earn the A&K Stamp of Approval?  

A split decision. This cookbook is a good introduction to traditional Jewish cooking, so if you're willing to experiment to get things right, you should try Jewish Home Cooking.
Our Guest Chef
Owner/Executive Chef Jeff Nathan was our guest on this episode. His restaurant, Abigael's on Broadway, is known as the premier kosher food restaurant in New York City, if not all of the USA. Chef Nathan is also the author of three Jewish cookbooks, and host of his own cooking shows.

Chef's Beverage

Chef Nathan brought two wines from Herzog: A Special Reserve Napa Valley Cabernet Sauvignon (about $40/750ml) and also a Chardonnay.

Behind-the-scenes photos at ACME Smoked Fish Co. in New York:
Related Links