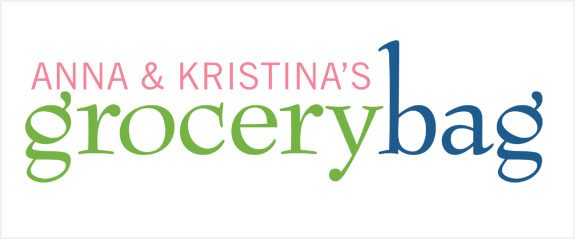 Joy of Cooking (75th Anniversary Edition)
By Irma S. Rombauer, Marion Rombauer Becker, and Ethan Becker
Season 2 Episode 22
Selected by The New York Public Library as one of the 150 most important and influential books of the twentieth century, Joy of Cooking has taught tens of millions of people to cook, fed and delighted millions beyond that, answered countless kitchen and food questions, and averted many a cooking crisis. We take the 75th edition into the A&K Test Kitchen to make sure it holds up its promises.
Our menu:

Cheese Soufflé Cockaigne
Country Ham Steak with Red-Eye Gravy
Moo Shu Tempeh
Grilled Salmon Fillets with Watercress Mayonnaise
Green Beans with Onions, Tomatoes, and Dill
Plum Pudding Flambé with Hot Foamy Sauce

Also featured:

 
Chapters-Indigo Amazon.ca
Amazon.com Barnes & Noble

Anna says:
I've owned several editions of Joy of Cooking over the years. It's always one that I refer back to when I have a question about anything. It's like a kitchen encyclopedia.

This new edition certainly looks a lot like the previous editions, but I noticed it has been updated to include a few more current dishes, like quesadillas, for example. There's a ton of recipes to choose from. You could cook three meals a day and it would take you more than 4 years to get through it.

I made several things from the book: chocolate chip cookies, a couple of different salads, saffron risotto, and veal osso bucco. Yum. Everything turned out well. I find that these recipes are a really basic, good foundation.

There were a couple changes to this edition that I didn't like. For example, an earlier edition gives instructions on how to remove pomegranate seeds from the fruit. This edition changed those instructions and I don't think they were as good. Another example is chestnuts. This latest edition gives information on how to roast chestnuts and tells you to refer to another page in the book when it comes to shelling them. But the way it was written was a bit inconsistent and confusing. So, it's not perfect, yet.

I really like the way recipes are laid out. The ingredients are listed as you work through each recipe so there's never any confusion over when you need the ingredients as you go through the cooking process. I also like the fact that the ingredients are all bold text, so it's easy to refer back. And, it's a small thing, but I love that red bookmark ribbon. Why don't more books do that? It makes it really easy to find your place again.

Joy of Cooking has lots of how-to and instructional diagrams, for example, what certain lettuces look like, or how to tie turkey legs. All very helpful. What it doesn't have is photographs of finished dishes. I think photographs are important because they help to inspire you as a cook, and they give you some idea of what the finished dish should look like. Joy has never had photos. I don't really think there's room.

Despite some minor criticisms, I do think this edition of Joy of Cooking is a great one. If you don't already have a previous edition in your kitchen, it's an essential for anybody who really wants to learn how to cook. I give it my stamp of approval.

Kristina says:
I've had Joy of Cooking for quite a while, but not this edition. I've used it for making pretty much everything, from icing to a soft boiled egg. It is something that I reference again and again.

To test this edition at home, I made beef stroganoff, pasta with vodka sauce, and the lentil soup. It was an easy-to-make soup; I like making soup you can't screw up!

This book is a wealth of information. It's an encyclopedia of cooking ingredients: how to buy, what to look for. If you're cooking with another cookbook and don't know what something is, Joy is a great reference book.

One of my minor complaints about Joy of Cooking is the way the recipes are laid out. I prefer the other method, where all the ingredients are listed first and then the recipe follows. Here, the ingredients are interwoven in the recipe so you have to read the whole thing through to make sure you have everything you need before you start. (Maybe that's on purpose, since many recommend reading all the way through first!)

Also, the cookbook doesn't have any photographs, which is probably a good thing because it would be huge. But it does have some pictures and diagrams.

If anybody wants to cook anything, you need to have Joy of Cooking on your shelf. I'm going to keep going back to it again and again. I give it my stamp of approval

Does this cookbook earn the A & K Stamp of Approval?
Yes. Joy of Cooking is a must-have cookbook and reference guide for anyone who cooks. If you already have an earlier edition, you may want to stick with it. But if you don't have Joy of Cooking yet, you should!
Our Guest Chef
Tom Douglas, Seattle-based executive chef, restaurateur, and cookbook author was our taste tester for this episode. Chef Tom Douglas, along with his wife and business partner, Jackie Cross, owns five of Seattle's most exciting restaurants, a bakery, a catering business and an event space. With almost 30 years in the biz, Tom helped put Seattle on the culinary map by cooking global cuisine with regional and seasonal ingredients. Read more about Tom and Jackie and their restaurants at www.tomdouglas.com

Chef's Beverage

Chef Tom brought a Monster Vineyards 2007 Rosé ($18/750ml bottle) to enjoy with our menu. Contrary to what many people believe, good rosé wines are not a blend of red and white grapes. Rosé is made from red grapes that have had the skins removed before the fermentation process.


Flowers for this episode provided by
Balconi Floral Design Studio.
Related Links