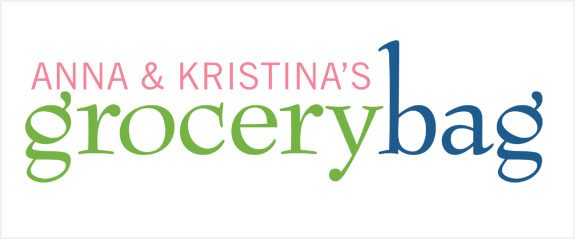 Lucinda's Authentic Jamaican Kitchen
By Lucinda Scala Quinn
Season 3 Episode 40
It took ten years for the head of Martha Stewart's food division to write it, but Lucinda's Authentic Jamaican Kitchen claims to include quintessential Jamaican recipes; the kind passed down through generations, and even some forgotten in modern culture. We turn up the heat to see if this cookbook earns the A & K Stamp of Approval.
Our menu:

Beef Patties
Johnny Cakes
Jerk Pork
Ackee and Salt Fish
Pawpaw Pepper Sauce
Classic Jamaican Rum Punch
Pineapple Upside-down Cake

Also featured:

 
Chapters-Indigo
Amazon.ca
Barnes & Noble Amazon.com

Anna says:
I've been to many places in the Caribbean, but not Jamaica yet. (Soon!) I've also tried Jamaican food many times. And even though this cookbook was not written by a Jamaican, we always say: "You don't need to be dead to be an undertaker."
My first impression of this cookbook was that it's approachable. I love the photographs, I love the quick stories; it makes Jamaican cooking seem easy, like something I'd want to do on a Saturday afternoon.

I made several recipes from this book before our big cook day, including a shrimp dish, a stewed fish, a banana cake, and an avocado salad. They all turned out pretty well.

I thought all the recipes we tried on cook day tasted good, even though they weren't all perfect. (Are they ever?) They may not have all been purely Jamaican, but they all tasted good. And with a few small changes, they all could be great.

This cookbook promises authentic Jamaican recipes in an approachable format. I definitely found that every recipe I made was easy and tasty, and it was inspiring. Was it purely authentic Jamaican? Not according to our expert, Prince Rowe. But you know what? It was Jamaican enough for me, so I give this book my Stamp of Approval.

Kristina says:
I have never been to Jamaica, but I have eaten a lot of authentic Jamaican patties in my day, so I was really looking forward to testing Lucinda's Authentic Jamaican Kitchen. Most of the recipes in the book are pretty simple; hearty fare that you can make quickly so you don't have to spend a lot of time in a hot kitchen.

Before our official cook day, I made my very own ginger beer, which was really good. I also tried some fried bananas, and a fish dish, which was ok. At that point, I wasn't sure yet whether this cookbook would get my Stamp of Approval.

I do wish the book had more information about those unusual ingredients like the scotch bonnet peppers, cho chos, (I've never heard of those things before), akee fruit, and others.

I think it's pretty clear from our cook day and the chef's response that not everything in this cookbook is authentic Jamaican fare. But the recipes are good and the food turned out well.

Maybe it's Jamaican food for a North American audience, and that's ok by me. I give this cookbook my Stamp of Approval.
Does this cookbook earn the A&K Stamp of Approval?
Yes. Though chef Prince Rowe didn't think many of the dishes we made were authentic Jamaican, most of them turned out delicious, and they were relatively easy to make. We think this is a great book for anyone looking to add some Caribbean spice to their cuisine. Just be careful with those chili peppers!
Our Guest Chef
Prince Rowe is the Chef, Owner and Host at his North Vancouver restaurant Kingston 11 Reggae Café on Lonsdale. In 1972, Prince learned the art of seasoning, the pinch & dash method. Since then he hasn't stopped.

"Eat till yu belly buss!"

January 2013: We are saddened by the news that Chef Prince Rowe succumbed to complications due to cancer on January 12, 2013. Chef Rowe was a wonderful guest and we greatly enjoyed meeting him and working with him. Our heartfelt condolences to his family, his staff and all those who cared for him. 

Prince's Beverage

Prince brought the perfect accompaniment to enjoy with our menu: Red Stripe Beer, a Jamaican lager (about $1.99/330ml bottle).

Chef's Recipe

Prince Rowe shared his own specialty Ackee and Saltfish recipe with us after taste testing our own from the cookbook.
 Some products and services for this episode provided by:
 
 
 
Related Links