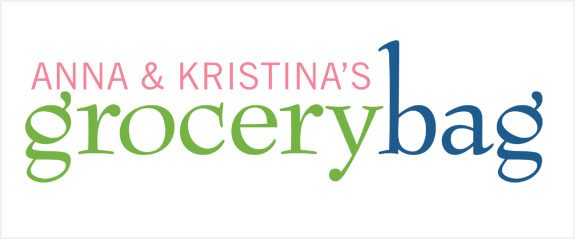 Martha Stewart Living Christmas Cookbook
By Martha Stewart Living Magazine
Season 1 Episode 12
The Martha Stewart Living Christmas Cookbook has six hundred Christmas recipes. That's a lot of Christmases. We try a range of recipes from every element of holiday entertaining - appetizers to cocktails to main courses to desserts - to find out if everyday people like us can follow her cookbook instructions to achieve Martha-level perfection.
Our menu:

Rosemary breadsticks
Bollini with caviar
Brussel sprout salad
Turkey with pear & chestnut stuffing
Potato-chive soufflé
Cranberry chutney
Glazed carrots
Buche de Noël (dessert)
Hot buttered rum

Also featured:

 
Amazon.ca Chapters-Indigo
Amazon.com Barnes & Noble

Anna says:
My first impression of the book was that it's really beautiful. It has a very high production quality. And I really like the fact that all the gorgeous photographs are at the front of the book. They're easy to scan through to find something that you might want to make. I also like the fact that it's not your typical Christmas cookbook. It has a lot of traditional dishes, but then it also has some really unexpected combinations (like an Italian Christmas Eve menu).

But several of the recipes I tried just didn't turn out. For example, there was very little instruction on the Bouche de Noel. It's a really hard recipe and there are tricks to getting it right, but they weren't included in this cookbook.

I also found a couple of errors in the book. For example, in the shortbread recipe, which I was very excited to make because I love shortbread, it forgot to include the oven temperature. That's a major mistake, in my opinion.

In general, I found the recipes in this book to be under-seasoned. I had to boost the seasoning in everything.

There are a lot of great recipes in here. Many were easy to follow, though often quite nit-picky, which is to be expected from Martha Stewart. I loved all the dessert recipes I made and I loved the assortment of recipes in this book in general. It's a bit different from what you'd expect in a traditional Christmas cookbook.

Given the other books I've seen in Martha's repertoire, and the mistakes and nit-pickiness of this book, I think she could do better. I can't give this book the A&K Stamp of Approval.

Kristina says:
My first impression of this cookbook was that there are a vast number of recipes in it. Six hundred! But there isn't an explanation about why they're all included. For example, why are cheese coins and jalapeno jelly considered a Christmas recipe? Or spaghetti bolognaise?

I studied the whole thing looking for the answer. There are some explanations about traditional North American Christmas dinners, Swedish dinners, Italian Christmas Eve, that sort of thing. But it doesn't tell you why all of these ideas have been included in this Christmas cookbook.

The good thing about such a variety of recipes is that it's a cookbook you can draw from any time of year. Plus, no Christmas need ever be the same again!

I didn't like how all the pictures are at the front of the cookbook. I like the pictures to be near the recipe I'm cooking so I'm not flipping back and forth. I refer to the pictures a lot, I need the inspiration.

I had greater success with things that I made at home than what I made on cook day. For example, I made an amazing apple pancake one day for breakfast, I'll definitely make that again. Then I made some strange muffins, carrot and fig, that I brought to work. They were not very popular. I did make a good spaghetti puttanesca, a very traditional Italian recipe, but again, I'm not quite sure why it made it into the Christmas cookbook.

I think these things turned out well because they were simple to make. But when we made Christmas dinner for Anna's family, there were a few near disasters. I found I needed clearer instructions, especially for the Yule Log. I also thought a lot of the recipes in this book were overly complicated for the results you got. Too much effort and not enough bang. So I don't think I can recommend this cookbook.
Does this cookbook earn the A & K Stamp of Approval?
No. We found the recipes themselves a bit too complicated, with a lot of extra steps that really weren't worth the effort. Unless you're a big Christmas or Martha Stewart fanatic who likes to experiment, we don't think you need this cookbook.
Our Guests
We invited Anna's mom and sisters to enjoy our holiday meal and give their opinion about the recipes.
 

Flowers for this episode provided by:
Special Moments Flowers & Gift
Related Links