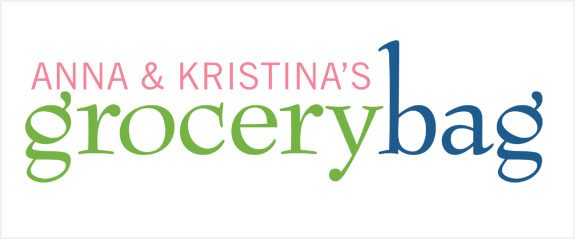 Mastering the Art of French Cooking (Volume 1, 40th Edition)
By Julia Child, Louisette Bertholle, Simone Beck
Season 1 Episode 1
Julia Child was essentially America's first celebrity chef. She emphasized technique and made cooking a passion for thousands of North Americans. We dive into the world of French cooking and take our best shot at re-creating some of Julia's classics.

Anna says:
This book really is more like a textbook than a regular cookbook. I've tested a dozen or more recipes and it's definitely not easy. One thing I don't like about this book is that recipes are constantly referring back to steps in other recipes.

That said, I really enjoyed cooking from this book. The lessons about the basics of French cooking were very helpful. I learned a lot.

I would say that for anybody who is interested in becoming a better cook, and who already has some experience in the kitchen, this is an essential addition to your cookbook library. I give this book the A&K Stamp of Approval.

Kristina says:
Initially, I found it hard to get through this book. It felt like I was reading another language. I'm not much of a home chef, at least I wasn't until we started to shoot this show, and this was the first time I've actually sat down and read an entire cookbook.

I used this cookbook for a big family gathering, which turned into a bit of a disaster! It's definitely an advanced cookbook. While some recipes are simpler, others are quite complicated. That said, there are some very good recipes and I enjoyed cooking some of the easier dishes. I also liked some of the lessons on the basics of French cooking.

I think maybe one day I will graduate to Julia Child, but it's going to take a while. If you're more than just a novice like me, you will probably really enjoy this cookbook for it delivers so much information about cooking French cuisine. Even though it was a bit beyond me, I think the book deserves the A&K Stamp of Approval.

Does this cookbook earn the A&K Stamp of Approval?
Yes. We both agree that this book delivers on its promises. Mastering the Art of French Cooking gets the A&K Stamp of Approval. We recommend it for more advanced chefs. It's definitely not for beginners.
Our Guest Chef
Our guest chef judge was Alain Rayé, chef and owner of La Régalade, an award-winning French bistro in Vancouver.

Chef's Beverage

Chef Rayé brought Domaine Luche de Cessanne 2005 Vin de Pays d' OC Grenache/Merlot, a red wine that goes well with duck.
Related Links