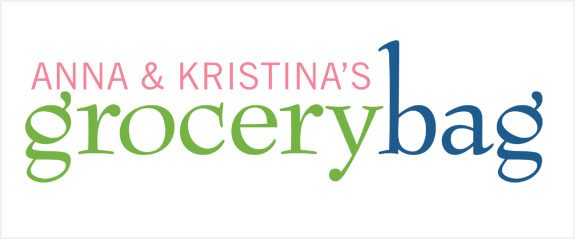 My Pizza
By Jim Lahey
Season 4 Episode 71
Who doesn't love pizza? We certainly do. From its humble beginnings as street food in Italy, pizza has become the number one dinner choice in North America, though it's rarely made at home. My Pizza author Jim Lahey claims his recipes and techniques allow home cooks with regular ovens to make pizzas with professional results. We'll just see about that!
Our menu

Roasted squash and pumpkin seed salad
Pizza dough
Margherita Pie with Basic Tomato Sauce
Pepperoni Pie with Red Pepper Sauce & Merguez (lamb)
Three-Mushroom Pie with Béchamel Sauce
Bird's Nest Pie
Corn Gelato

Featuring:

 
 
Amazon.ca Chapters-Indigo
Amazon.comBarnes & Noble

Anna says:
For me, pizza is a religion. That's how much I love it.

This cookbook makes an extraordinary claim that you can make a pizza in your own oven that tastes like authentic, wood-fired oven pizza. Author Jim Lahey also says his "no knead" dough recipe, which uses very little yeast, will give you a result that rivals the real thing. If these claims are true, I must have this book.

I made a few other recipes at home as well, including chocolate chip cookies, a salad with shaved asparagus and avocado, and a pizza with stracciatella cheese and arugula. Everything was good, except the chocolate chip cookies.

By and large, the recipes were easy to follow, there are a good amount of pictures, and the instructions are all pretty straightforward.

The book divides pizzas into different types of sauces. Basic tomato, a pesto sauce, a Béchamel sauce, and some pizzas have no sauce. I like the way it's organized.

As far as I'm concerned, this book's greatest strength is in the topping combinations. Some were truly unique and delicious. However, the author is a bread expert, so his recipe for pizza dough had better be excellent. In my opinion, it was just bland and severely lacking in instruction. So for those reasons, I take a PASS on this cookbook. I don't give it my stamp of approval.

Kristina says:
I love pizza so I was really excited to tackle this book. I love the look of it – the photographs, the way it's laid out. It actually made me want to cook, which is rare. And of course it made me really want to eat pizza.

The book says you can make a pizza at home that is just as good as one from a wood-fired oven. That's a pretty big claim.

The recipes go beyond the traditional tomato sauce pizza. There are white sauce pizzas, and even no sauce pizzas. It also offers a lot of good pizza accompaniments like salads, and some interesting desserts too.

At home I made two salads from this book and two pizzas, though I didn't make the pizza dough. (I bought it pre-made!) The Flambé Pizza with Caramelized Onions was so good! I'm going to make that again.

What I really liked about this book were the topping suggestions. It's got some unique stuff, things I wouldn't have thought of like, ham and peas on a pizza? It was actually pretty good.

Clearly, the dough didn't work out so well, but I do like his technique for cooking the pizza. I also liked his salad recipes, and I really like the topping suggestions. I'm going to come back to this book just for that, so I give it a BUY. This cookbook earns my stamp of approval.

Does this cookbook earn the A&K Stamp of Approval?
A split decision. While we both loved the topping combinations, the issue with the dough was too much of a concern for Anna to recommend it.
Our Guest Chef
Tony Gemignani eats, sleeps, and breathes pizza. He started his own pizza restaurant with his brother Frank at the age of 18, where he established his pizza dominance. Competing (and winning) national pizza championships since 1995, in 2007 Chef Gemignani became the first American to bring home the gold cup for the best Neapolitan pizza in the world.

From then he has gone on to win eight more world championships both in pizza making and pizza acrobatics. He has also been inducted into the Guinness Book of World Records twice, once for "Biggest Pizza" and once for "Most Consecutive Rolls Across the Shoulders." Arguably Chef Gemignani's highest pizza honour is being named the official U.S. ambassador of Neapolitan pizza by the city of Naples, a prestigious title only given to three people in the world.

Tony has been a guest on shows like the Tonight Show with Jay Leno, Good Morning America, Early Show, The Today Show, CNN and the Food Network and regularly is asked to make appearances at Celebrity Pizza tosses where he has tossed pizzas with stars such as Michael Douglas, James Caan, Steve Young, Howie Mandel, Francis Ford Coppola, and Robert Duvall. There is no doubt about it Chef Gemignani knows pizza!

Chef's Beverage

Our chef brought a perfect Italian prosecco, Terre Di San Venanzio Fortunato Valdobbiadene, superiore extra dry, to enjoy with our pizza menu. Excellent enjoyed as a summer evening aperitif or paired with shellfish, rice, olives, cheese, and fresh bread.

Chef's Recipe

World pizza champ Chef Gemignani shared his delicious Italian Sausage and Three Pepper Pizza recipe with us after the show!
Some products & services provided to
Anna & Kristina's Grocery Bag ep. 71 courtesy of:
Related Links