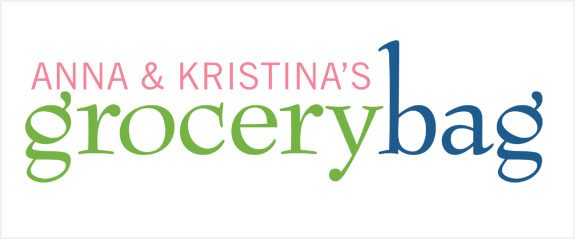 New Food Fast
By Donna Hay
Season 1 Episode 13
Australian chef Donna Hay began her career as a food writer and food stylist at 19. She became the food editor at Marie Claire by 25. She has now sold more than 3 million books worldwide and writes food articles that are published regularly in Australian newspapers. We find out whether her cookbook's new food fast promise holds up under pressure.
Our menu:

White Bean and Tuna Salad
Sweet Chili Prawn Cakes
Lamb Wrapped with Preserved Lemon Gremalada
Amaretto French Toast

Also featured:

 
 
Amazon.ca Chapters-Indigo
Amazon.com Barnes & Noble

Anna says:
Donna Hay has been called the Zen mistress of simplicity for her cooking techniques and presentation. This book definitely has very simple recipes. The whole idea is to give home chefs like Kristina and me tips on how to make better use of our time in the kitchen. It also has some classic dishes that she gives a modern twist to, which I found very educational.

Nobody beats Donna Hay when it comes to the photographs in her cookbooks. Everything looks really delicious. It's very inspiring and definitely made me want to cook.

The recipes are pretty basic, straightforward dishes. I made a five-spice chicken, which was quite good, and also a tuna panini and a couple of pasta dishes. I didn't time them but they were all pretty fast and easy.

I was kind of sceptical about some of the recipe claims. A rack of lamb, for example, in thirty minutes? I was skeptical, and right. She didn't take into account the time it took the pre-heat the oven, so our 30-minute test was a bust on that one. However, the recipe itself was good.

I don't really like the way the book is organized into time chapters: ten-minute, twenty-minute, and thirty-minute meals. I come home and think about what I feel like eating, not my time. I would prefer that it say these are all quick recipes that can be made in under thirty minutes, and then organize them into the traditional courses, like salads, meats, pastas, etc.

Overall, I enjoyed this cookbook and the recipes I made. I give it my Stamp of Approval.

Kristina says:
Most of the recipes in this book can be made in 30 minutes or less, which really suits my lifestyle. I like how the book divides recipes into chapters of 10-minute, 20-minute and 30-minute meals. It makes meal planning pretty easy.

I really love the photographs. Each recipe comes with its own picture and the food looks amazingly appetizing. You can really tell that Donna Hay used to be a food stylist.

I made quite a few of the 10-minute recipes in this cookbook because I was short on time. I liked how quick they were to make. All pretty basic stuff. And the Amaretto French Toast on challah bread that we made on our show was divine.

My main issue with Donna Hay is that she doesn't use salt. I'm a big proponent of salt, not just because I like salty foods, but I really find that salt brings out the flavor of many different ingredients. If you flip through this book, you'll be hard-pressed to find a recipe that contains any salt whatsoever. Even her salad dressings don't contain salt. I don't get it!

Plus, some of her recipes aren't really recipes; they're meal suggestions. For example, her recipe for vanilla coffee is putting drops of vanilla in your coffee. She also suggests serving a block of cheese for dinner or a hunk of chocolate for dessert. I don't think these really count as recipes.

One thing I really liked is the section on basics, like how to cook tomatoes sauce, or essentials for the pantry. I found those sections quite helpful.

The recipes in this book are simple to follow and come together quickly. But for me, it all comes down to how good the actual recipes are. I found the book fell a little bit flat in that regard. I really wanted to add more spice, more flavor. I suggest using the book as a starting point and then adding your own spices.

Because I didn't love the recipes, I don't recommend this cookbook.

Does this cookbook earn the A&K Stamp of Approval?
A split decision. Ultimately we didn't agree on a verdict for this cookbook because, among other things, some recipes just weren't feasible to create in the cookbook's 30-minutes-or-less promise, and Kristina felt the recipes needed more flavour.
Our Guest Chef
One of Vancouver's best known chefs, Dino Renaerts, visited the our test kitchen to help us evaluate the recipes in this cookbook. Born and raised in Vancouver, Chef Renaerts has a passion for both food and wine, and his west coast-inspired cuisine can be experienced at his restaurant Beachside Forno in West Vancouver.

Chef's Beverage

Chef Renaerts brought a Dr. Loosen 2007 Reisling to enjoy with our menu. 
Related Links