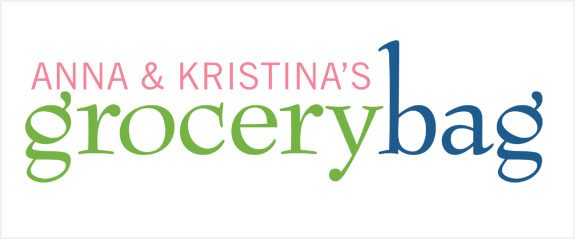 New Moroccan
By Mourad Lahlou
Season 4 Episode 72
A melting pot of the native foods of the Berbers, with the seasonings influenced by Arab, Spanish, Turkish and French cuisines, The New Moroccan takes us way out of our comfort zone, to the dazzling and chaotic Marrakech, for an authentic cookbook test!
Our menu:

Figs, Crème Fraiche, Arugula, Mint salad
Grilled Kefta
Harrisa Rolls
Vegetable tagine
Basteeya
Almond Cookies

Featuring:

 
 
Amazon.caChapters-Indigo
Amazon.comBarnes & Noble

Anna says:
Arms decorated with tattoos that signify strength in Arabic, Mourad Lahlou is clearly an innovator of Moroccan cuisine. With chapters like, 'Spice is a Verb' and 'Dude, Preserve Lemons', it really looks like this book could be a magic carpet ride through some pretty exciting recipes.

Blending traditional cuisine, any cuisine, with a more modern approach is a lot more difficult than it sounds, so I have to say I was a bit skeptical of this book.

I did like all the stories about the author's childhood and all the information about the Moroccan tradition and cuisine, but some of the recipes go on for pages and pages!

I made several other recipes from this cookbook at home, including fried almonds with rosemary, a squid salad, and chicken wings with brussel sprouts. All got rave reviews.

This book is very visual. It border on being a coffee table book and it doesn't hurt that the author is quite a hottie!

Make no mistake this cookbook is a commitment. There are many recipes will take you a day or longer but I love the way traditional rustic Moroccan cuisine has been made modern. There are flavor combinations that I never would have dreamt of, yet they're crowd pleasers.

Every once in a while, a cookbook comes along that totally knocks my socks off. This is one of them. It's quickly on its way to becoming one of my all-time favorites, so I give this cookbook a BUY.

Kristina says:
I was very excited to dive into this book because I've always wanted to go to Morocco and I really like Moroccan food.

But when I started leafing through the book, I was like, "Oh boy, this is going to be tough!" A lot of ingredients, a lot of prep work, and for some of these recipes you have to plan a month in advance. Does that sound like something I'd do?

From this cookbook I also made a carrot soup, chicken skewers, which are very common in Morocco, and a yogurt and herb dip. They were all delicious.

I do like that Mourad Lahlou includes a lot of traditional recipes and explains their meaning and how they're made, but he also uses a lot of North American ingredients, putting a new twist on Moroccan food.

This book is gorgeous, full of beautiful photographs, historical details, and stories from the author. I love the mix of traditional Moroccan dishes with North American influence. Of course, a lot of these dishes are pretty labor intensive, but if you do take the time, they turn out really well and they're delicious. So I'm giving this cookbook a BUY.

Is this cookbook A&K-Approved?

Yes. While some of the recipes can be quite involved, we both had good results with this book when cooking at home. Our 7-hour marathon cook day in our strange Moroccan kitchen was a challenge, but the recipes still delivered.
Our Guest Chef
Chafaï Choumicha is one of the most famous television chefs in Morocco. A true ambassador of Moroccan cuisine, "Choumicha" is also a workaholic: she currently has two cooking shows on the national channel in Morocco, one on cable, cookbooks in both Arabic and French and she recently started a bimonthly food magazine called Saveurs et Cuisine du Maroc. Choumicha is compared to the likes of Julia Child by acclaimed chef Paula Wolfert for revitalizing Moroccan's interest in cooking, the real way, instead of the convenient way.

Chef's Beverage

We were treated to some authentic Moroccan mint tea before we started our taste test. The mint tea is made with fresh mint leaves steeped in green tea, with a little sugar added for sweetness. The style of lifting the pot high and pouring into the cups is meant to help create a tasty foam on the top of the beverage. 

Chef's Recipe

Our beautiful guest chef shared with us her delicious yet simple recipe for chocolate fekkas! 
Some products & services provided to 
Anna & Kristina's Grocery Bag ep. 72 courtesy of:
Dar Liqama
Video Gallery
Photo Gallery
Related Links