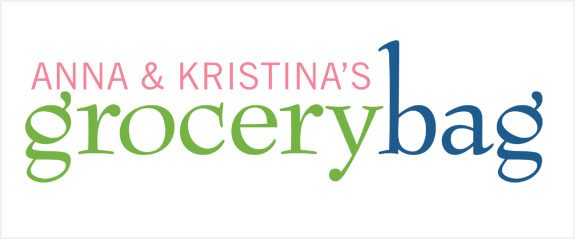 Pure Dessert: True Flavors, Inspiring Ingredients, and Simple Recipes
By Alice Medrich
Season 1 Episode 2
Alice Medrich's three previous cookbooks have won some prestigious culinary awards. Since we're both fans of chocolate and desserts, we find out if this cookbook can make us into world-class candy and cookie-makers.
Our menu:

Iced Citron Vodka Chocolates
Honey Caramels
Crema Ice Cream
Lemon Tarts
Tarragon Tuiles
Chocolate Pudding

Also featured:

Amazon.ca
Chapters-Indigo
Amazon.com
Barnes & Noble

Anna says:
My first impression of the book was that it was somewhat intimidating. It has some pretty lofty goals, and it's clearly written for somebody who already knows a lot about baking. Plus, everything with baking needs to be so exact. It definitely keeps you on your toes. (If you don't have a kitchen scale, you'll need one for this book!)

Every recipe seems to have something unusual thrown in, like tarragon in cookies. This made it very interesting to me. I was curious to see how the flavours would mesh.

She also recommends making the milk or cream the flavour of the ice cream we made, instead of adding vanilla or strawberry. I wasn't sure about that, but I'm no ice cream expert. I was looking forward to see how that turned out.  We made one with just cream/milk, and one with added vanilla. The one with vanilla was definitely tastier in our final taste test.

While most of the desserts we made tasted ok, the presentation was extremely difficult to master since pastry and desserts take quite a lot of practice and precision.

Overall, Pure Dessert had too many complicated recipes for your average home cook. I don't recommend this cookbook, unless you've got lots of experience baking desserts.

Kristina says:
The author is really into different flavours and experimenting with things you don't necessarily see in desserts. I really like the way she's unconventional in this cookbook. When I read how she describes everything, I get more into it and more excited to try it.

At home, before our main cook day, I made this panforte nero, full of nuts, dates and molasses. It came out hard as rock!

One thing I really like about this book is that the author talks about the need for quality ingredients, and experimenting with unlikely ingredients. It really makes you start to think, and challenges you to come up with your own ideas. I love a cookbook that does that.

Even though the recipes looked simple, they didn't really come together a promised, and I don't think it was entirely our fault. Our guest chef on the show, Thomas Haas, pointed out that some common steps were not included in the recipes.

And when I made a couple of things at home, I found the bake times were off. I tried to adjust things for my oven but one of my desserts came out hard as a rock! I don't recommend this cookbook for anyone other than experienced chefs.
Does this cookbook earn the A&K Stamp of Approval?
No. We don't think this book delivers on its promises, so it doesn't get our stamp of approval. However, if you have advanced experience making pastries and desserts, it may be a good buy for you.
Our Guest Chef
Our guest chef was Thomas Haas, an award-winning 4th generation pastry chef and currently the Executive Pastry Chef at Vancouver's Four Seasons Hotel.

An excerpt from his bio: "Thomas Haas Fine Chocolates was named one of the TOP 20 Artisan Chocolatiers in Chocolatier Magazine's 20th anniversary issue (Feb/March 2004). In 2007, the Chamber of Commerce awarded Thomas Haas Fine Chocolates with the Business Person of the Year Award and the Service Excellence Award in 2008. Thomas was awarded TOP 10 CHOCOLATIER IN NORTH AMERICA by Dessert Professional Magazine (January 2010 issue)."
 Flowers for this episode provided by
Special Moments Flowers & Gift
Related Links