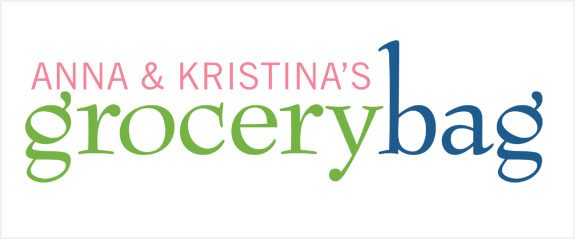 Ratio: The Simple Codes Behind the Craft of Everyday Cooking
By Michael Ruhlman
Season 3 Episode 57
In this cookbook, ratio is the proportion of one ingredient to another. Providing the simple ratios behind basic dishes in everyday cooking, author Michael Ruhlman claims that by knowing a few ratios, you have thousands of recipes at your fingertips. If it's that simple, then you only need one book on the shelf, right? Or wrong...
Our menu:

Chicken sausage with basil and roasted red peppers (Ratio)
Duck sausage with apple, chestnut, onion, and seasoning (A&K)
Sponge cake with chocolate ganache (Ratio)
Coffee & walnut sponge cake (A&K)
Lemon tart (Ratio)
Spinach, garlic, and pancetta Tart (A&K)

Also featured:

 
Amazon.ca
Chapters-Indigo
Amazon.comBarnes & Noble

Anna says:
I put off looking at this cookbook for as long as I could because it reminded me of homework. I felt like I needed to study and take notes, and I didn't feel particularly inspired. But once I started reading the book, I found the whole ratio idea pretty interesting.

I love to be creative in the kitchen, so once I started getting into this book, I thought this actually might really be the book for me. I like any book that encourages you to think for yourself in the kitchen. The whole idea is that if you just know a few basic rules, you can make everything up yourself.

In advance of our big cook day, I tested the 1-2-3 cookies, the hollandaise sauce, and the toffee recipe, among others. The toffee didn't work out at all, unfortunately.

While I do think the book is well-written, I don't like the way it's laid out. The recipes are buried in paragraphs and paragraphs of information. They're hard to find. And there are no pictures, which I find I really need for inspiration.

One area where I felt the book really fell short was in explaining technique. It didn't really explain anything, so it appears to assume a certain level of knowledge.

On the other hand, I found many things fascinating. I had no idea that the ratio for sponge cake is exactly the same as the ratio for pound cake. The only difference is the order of ingredients added into the mix. Who knew? Both of our sponge cakes looked pretty good. It was hard to believe that they came from the same ratio; they looked so different.

The sausage recipe from the book had chicken, pork fat, roasted red pepper, and basil. Our own recipe had duck, chestnuts, apple, and onion, and a little bit of seasoning. Sounded pretty good. (The chef recommended that no matter the ingredients, it's always a good idea to include pork fat, which helps hold things together.) The book suggests that you mix in all the ingredients and then fry up a little piece to see if you got the seasoning right. That was a great tip.

Ratio has some interesting, even fascinating information, but I don't think I could get by with just this one book on my shelf. That said, the chicken sausage recipe is so good, I recommend the cookbook for that alone. So I'm giving this book a buy. This cookbook gets my stamp of approval.

Kristina says:
The goal of this cookbook is to free your inner chef and teach you to think for yourself in the kitchen. Once you know the basic proportions, you can improvise away. At least that's the theory.

When I read the first chapter of this book, I wasn't sure I was going to be able to get through it all. It took me back to the classroom. It was like a textbook: dry, hard to get through; I was falling asleep! Just pages and pages and pages of writing, and hardly any pictures. (I like picture books!) But you know what? The more I read, the more interesting it got.

I myself am not very big on improvising in the kitchen. I like recipes: tell me what to do, I'll do it! I don't want to have to think too much. I just want to get the job done.

I think this book is for anyone who wants to understand the science behind cooking and baking. But simply knowing the science isn't going to turn you into a brilliant chef. There's more to it than that. It assumes a certain level of knowledge, so it's definitely not a beginner book.

Before cook day I tested additional recipes, including the 1-2-3 cookies (with added chocolate chips), the red wine vinaigrette, Béarnaise sauce, and orange and ginger truffles – those were good.

There was a lot of talk before cook day to figure out what we were actually going to make for our own versions. You know, it's one thing to improvise on your own and it's a whole other thing to improvise with somebody else. Improvisation, plus negotiation, plus compromise. It gets a lot more complicated! We ended up making three recipes directly from the book, and then making our own versions of each based on the book's ratios.

Even though we were working from the same ratio, there was a lot of room for operator error here. And I was the one who made the error. A lot of reading, cross referencing, re-reading. You basically can't improvise a recipe without reading the entire chapter to ensure you know the theory behind the ratio.

Simply knowing the ratios isn't going to turn anyone into a fabulous chef, but it's a good place start. There is a lot of valuable information about the basics behind recipes, so I think it's a must-read for any aspiring chef looking to create their own recipes. And for that reason, I'm going to give this book a buy. This cookbook gets my stamp of approval.
Does this cookbook earn the A & K Stamp of Approval?
Yes. Though we don't recommend it for everyone, we found the information in this cookbook very interesting (give it a chance!) and see it as an extremely valuable resource for anyone who wants to improvise in the kitchen and try their hand at creating their own recipes from scratch.
Our Guest Chef
For over fifteen years, Canadian-born David Robertson has successfully pursued a career in the culinary industry, building a strong reputation as a passionate engaging chef, an outstanding food stylist, and an excellent and inspiring tutor.

From his solid background and training in classical French fine dining, David's passion for new flavors and foods has taken him all over the world in his pursuit to expand his culinary repertoire and skills. Numerous competition successes including being part of the Gold wining team in the 1996 Culinary Olympics in Switzerland furthered his opportunities to explore cooking beyond the geographical borders of Canada.

Throughout his career David has come to realize that not only does he love food he loves teaching people about food. His infectious enthusiasm for the products he uses and his patient nature are the perfect blend of ingredients to help him in his newest venture: The Dirty Apron Cooking School. In partnership with his wife Sara and Nico and Karri Schuermans, the owners of Chambar, David has fulfilled his dream with the highly anticipated new school in the beautifully restored heritage building at 540 Beatty Street, Vancouver, BC.

Read more about Chef David Robertson at www.dirtyapron.com.

Chef's Beverage

Chef Robertson brought Avelsbacher Altenberg 2007 Riesling Kabinett ($39/750ml) to enjoy with our menu. Riesling is one of the most versatile wines to pair with food. Its sweeter edge pairs well with desserts, and its sugar and acidity make it one of the few wines that can stand up to spicy food.

Chef's Recipe

If you're a seafood lover, you must try Chef David Robertson's maple seared scallops with warm chorizo and kalamata ragout. 
Related Links