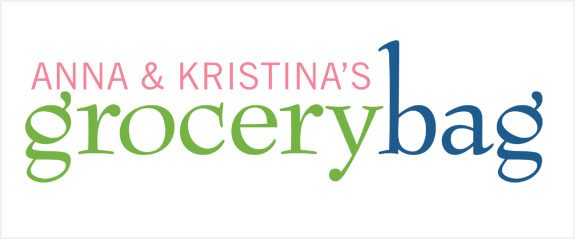 Rick Bayless's Mexican Kitchen
By Rick Bayless
Season 2 Episode 18
Rick Bayless has two of the highest-rated Mexican restaurants in all of North America, and is also the host of a long-running TV series. Filled with translations of authentic Mexican dishes, Mexican Kitchen starts with 15 different sauces Bayless calls the cornerstones of Mexican cuisine. We find out how easy, or hard, it is to Mexican-ize our cooking skills.
Our menu:

Guacamole
Achiote
Oaxacan Black Mole with Braised Chicken
Warm Cajeta Pudding with Fresh Berries

Also featured:

Chapters-Indigo Amazon.ca
Amazon.com Barnes & Noble

Anna says:
My first impression of this book was that it's definitely going to teach me about Mexican cuisine, both the culture, and the techniques of Mexican cooking. I tried several different recipes at home before our big cook day, including a tortilla soup, which turned out really well. I also made a tomato soup, and the quesadilla, which was yummy.

I didn't like the fact that there weren't many pictures or instructional diagrams in this book, but it is well written. The author often goes into lengthy detail to explain simple points, but for a novice like me, that's a good thing.

This book is really dense and I had to read recipes over and over again because there were so many little details I could miss. For example, I used all-purpose flour in one recipe that called for cake flour. Simple, but there's a big difference for the outcome.

This book is so much more than just a collection of recipes. It really is a textbook that aims to teach you how to cook Mexican cuisine. It's full of detailed instructions about how to do everything from buying an avocado to cooking a tortilla. I think it delivers on its promises, so I give this book a buy.

Kristina says:
I love Mexican food and I really wanted to try making more authentic Mexican meals. I find those cheesy, sour creamy, re-fried bean, Tex-Mex dishes yummy, but a little too heavy. I was really looking forward to diving into this cookbook and learning about different kinds of authentic Mexican dishes.

One of my favourite soups is Black Bean Soup. There's a great recipe in this cookbook that I made at home. It was super easy and very good. I also made a Mexican scrambled egg dish, which was simple, and the Chipotle Shrimp, which was pretty tasty and also fairly simple. The most complicated thing I made was the Crispy Fried Tacos. Deep fried tacos. Mmm.

I like how there's a real mix of simple and complex recipes in this cookbook. The ones I tackled at home were definitely on the simple side because, like many other people, I don't have a lot of time when I get home from work.

There are also a lot of great shopping tips for buying different ingredients. The one criticism I have is I wish there were more photographs, and specifically photos of these authentic ingredients so I know what I'm looking for in the store.

That said, I do think this cookbook delivers on its promises, and I've learned a lot about Mexican cooking from it. I give it my stamp of approval.
Does this cookbook earn the A and K Stamp of Approval?
Yes. There are a lot of nuances to Mexican cooking. Even though we didn't fare so well on our cook day, we really think it's a case of practicing until you get it right.
Our Guest Chef
Our guest on this episode was Executive Chef Claudia Ibarondo of Tequila Kitchen in Vancouver. Much like Bayless, Chef Ibarondo wants North Americans to know authentic Mexican cuisine as opposed to Tex-Mex, which is what most North Americans think is Mexican food.

Chef's Beverage

Chef Ibarondo brought L.A. CETTO Petite Sirah 2005 to enjoy with our menu.
Flowers for this episode provided by
Balconi Floral Design Studio.

 
Related Links