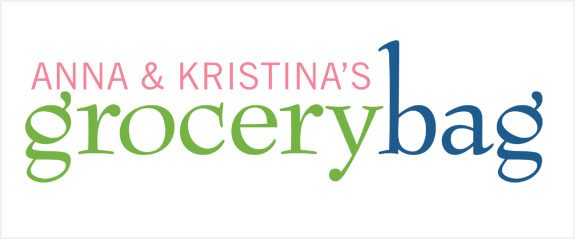 Small Bites
By Jennifer Joyce
Season 2 Episode 33
Forget chips and dip! This book full of hors d'oeuvres could be the ticket for impressive bite-sized appetizers...or a lot of fiddly work for a bunch of bland yet glamorously-named mini meals. Jennifer Joyce promises the perfect recipes for unfussy and exceptional dishes, whether you're hosting a casual cocktail party or a sophisticated soiree. We put her promise to the test. See if Small Bites earns the A & K Stamp of Approval.
Our menu:

Chilled fennel and celery soup with red grapes
Prosciutto (Serrano)-wrapped Melon
Saffron Chicken Skewers
Seafood Spring Rolls
Raspberry Meringues
(And we ran out of time for the classic Margaritas!)

Also featured:

 
Chapters-Indigo Amazon.ca
Amazon.com Barnes & Noble

Anna says:
According to author Jennifer Joyce, there's a revolution going on in the world of home entertaining as people move away from big, multi-course dinners to more tapas style or appetizer-type meals. Can't say I agree with that.

My first impression of this cookbook was positive, and I do love appetizers in general. It has lots of pictures. I loved the tips on what you could do ahead of time so you're better organized, and I love that it gives pairing suggestions.

I tried several recipes at home for myself and for a few friends that I had over. I made the salmon with pineapple, which was a bit weird, the Haloumi bites, which were good, a broiled eggplant with miso sauce, a mushroom and chestnut soup, and some rosemary lamb chops, which were quite yummy. Overall, the dishes were pretty good, but not amazing.

I found that the author didn't give enough instruction, for example, how big to make the prosciutto-wrapped melon pieces, and how to actually wrap the ham. I'm into free-form cooking and I like the rustic look of what I did, but our guest Chef Jonathan Chovancek on the other hand, likes things to be tidy. Everybody has the right to an opinion!

One of the strong points of this book is the sauces. There's a little section at the back where she has a dozen or more sauce recipes like chilli sauce, tomato jam, wasabi mayonnaise. They were all quite good.

This book promises low-maintenance recipes with exceptional results. I agree they were pretty easy so it delivered on that promise, but the recipes weren't exceptional or innovative in my opinion. Overall they were average to pretty good, with a couple of duds. For that reason, I don't give this book my stamp of approval.

Kristina says:
Joyce promises that Small Bites is the perfect recipe for unfussy and exceptional dishes, whether you are hosting a casual cocktail party or a sophisticated soiree. Of all the cookbooks we've tested so far, this is probably one I was most excited about. I love appetizers! I don't know why but I love to eat small little bites of many different flavours, and if I can find the perfect appetizer book, I'd be in heaven.

At home before cook day I made the Halloumi cheese salad, the black bean dip, which was quite good, some chicken wings that didn't turn out so well, and something called romesco dip with roasted potatoes, which was also kind of odd. And I really didn't like the pineapple and salmon skewer Anna made at one of her get-togethers. Not at all!

A great thing about this book is the pictures: one for every recipe, and they look very appetizing. I also liked a lot of the useful ideas and suggestions about how to pair certain dishes and how to throw themed parties. 

Most of the recipes were unfussy as promised, but the amounts seemed off. There ended up being too many vegetables for the spring rolls (all that julienning!) And the meringues were huge!

I really, really wanted to like this book. It's very cute, has great pictures, and some good ideas on meal planning and entertaining. But the recipes just fell a little flat; they weren't good enough and I really wanted more from this book. For that reason, I don't give this cookbook my stamp of approval.
Does this cookbook earn the A&K Stamp of Approval?
No. We were disappointed at the outcome of testing this book because we both wanted to like it. Unfortunately, Small Bites doesn't get the A & K Stamp of Approval. Sad but true. 
Our Guest Chef
Our guest chef was Jonathan Chovancek, the Chef de Cuisine at Culinary Capers, one of Vancouver's busiest catering companies. His energizing personality, culinary imagination, and commitment to using the freshest, regional ingredients leads to exciting menus and many culinary speaking engagements.
Chef's Beverage
Chef Jonathan brought a Selbach Reisling 2007 to enjoy with our menu.
Related Links