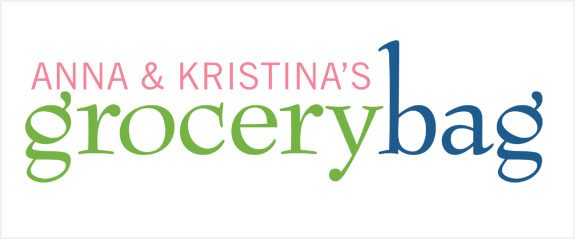 Thai Food
By David Thompson
Season 2 Episode 23
Australian restaurateur David Thompson's 637-page tome discusses the history of Thailand, its cuisine and people, and the robustly-flavoured ingredients. The cookbook promises straightforward, authentic Thai meals. We go on a culinary adventure to find out if the recipes are straightforward enough for a couple of regular at-home chefs like us.
Our menu:

Egg Mousse with Pineapple
Corn and Salted Duck Eggs
Crispy Fish Cakes and Sweet Pork Salad
Pad Thai
Chicken Curry with Holy Basil
Egg White Custard with Young Coconut

Also featured:

 
Chapters-Indigo Amazon.ca
Amazon.com Barnes & Noble

Anna says:
I was intimidated by this cookbook at first. It goes far beyond just recipes with an incredible amount of information on Thailand's history, the evolution of Thai cuisine, ingredients, how to shop for them, and how to use them, not to mention utensils you'll need in your kitchen. It even has an entire chapter on rice. That's a lot of information.

The challenge with this cookbook comes early in that you need to familiarize yourself with some of the more exotic (to us North Americans) ingredients. You have to find out where to buy them, what they look like, and how to spot freshness.

At home I tried a hot prawn soup, a green curry, a minced pork recipe, and this amazing fried rice with crab. For the most part I found the recipes easy to follow. I do think that sometimes the author could provide more instruction. I had to do a couple recipes more than once to get it right, but they weren't that difficult. It's really about familiarizing yourself with the ingredients. I think that's the biggest hurdle with this book.

The book could be improved with more instructions for the basic techniques, like making curry paste, "cracking" coconut milk, and that sort of thing. For example, he says that cracking the coconut cream is the most important part of one recipe, yet the instructions on how to do it are only about two lines long.

This book aims to give readers the basics of Thai cooking, ingredients, and the utensils needed, and I think it delivers on that promise. It's not a perfect book, but it does teach you to think for yourself, which in my opinion is the sign of a great book. I give Thai Food my stamp of approval.

Kristina says:
Australian chef David Thompson has compiled a monolith of a book about this exotic cuisine of Thailand. It's 673 pages long and covers everything from ingredients to culture to the history of Thailand and its people. It's interesting, but I'm not sure it's all completely necessary in a cookbook.

There's quite a good balance of complicated and simpler recipes. You can guess which ones I gravitated towards! At home I made chicken and lemongrass soup, a stir-fried asparagus, coconut rice, a stir-fry beef dish and a curry dish. Some turned out really well and some not so well. I didn't have a lot of luck with the curry at home. My favourite dishes were the stir-fry asparagus and the stir-fry beef: simple to make and really tasty.

I really felt that some of these recipes could use more instruction. We still don't know how to "crack" coconut cream! Also, I had a lot of problems with some of the recipes' ingredient lists. For example, one recipe called for long red peppers or long green peppers. What kind of long red or green peppers? It makes a big difference to a dish if you don't use the right chilli pepper.

I thought about 2/3 of the things that I made out of this cookbook were quite tasty, but ultimately it was a little bit overwhelming. The author talks about doing things perfectly, with only the best ingredients. If you're not a very experienced chef, words like that are almost paralyzing.

I wanted "Thai Food" to be more of a cookbook and less of a textbook on Thai culture, history and cuisine. I wanted it to teach me more about how to cook these recipes, because some of them are complicated and it's easy to go astray. For those reasons, I don't give this cookbook my stamp of approval.

Does this cookbook earn the A&K Stamp of Approval?
A split decision. If you know the basics of Thai cooking, this cookbook might be a good addition to your shelf. If you're looking for a step-by-step introduction to Thai cuisine, look for a more basic cookbook to start with first.
Our Guest Chef
Our guest for this episode was the late Chef Brian Marchesi, one of Vancouver's top Thai chefs. Formerly a chef at the Four Seasons, Brian settled in Vancouver to open his own restaurant, Chada Thai Fine Cuisine, where he created a menu that combines traditional Thai cuisine with European flair.


Chef's Beverage

Chef Marchesi brought a Thai beer, Singha Lager ($12/6 bottles), to enjoy with our menu. Chilled beer goes well with Thai food because it stands up well to spice. And the bubbles in the beer counterbalance the oils in the food to help refresh the palate.
Related Links