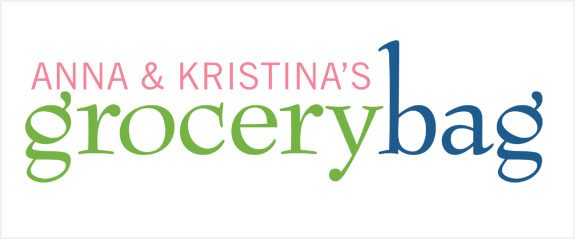 The Best Light Recipe
By Cook's Illustrated
Season 2 Episode 14
In this cookbook, the editors claim they have done the impossible: made tasty, low-fat versions of high-fat recipes like cheesecake, caesar salad, and fettuccine alfredo. Does it sound too good to be true? We find out!
Our menu:

Roasted Artichoke Dip
Chicken Caesar Salad
Fettucinni Alfredo
Oven-fried Chicken
New York-style Cheesecake

 Also featured:

 
Chapters-Indigo Amazon.ca
Amazon.com Barnes & Noble

Anna says:
This cookbook does a good job of giving tasty alternatives to traditionally high-fat recipes. It also includes lots of tips for using alternatives to high-fat ingredients, and gives you advice on when to use the low-fat ingredients and when not to use them. It includes many diagrams and technical advice, and walks you through various procedures in the kitchen.

I tested the book at home for several weeks in advance, however, and it was not enjoyable to read. In my opinion, there was too much unnecessary information about how they accomplished what they set out to do. I didn't really care about all that and I don't think the average person would either.

While I do like that they list the specific ingredients to use in certain dishes, it's not very helpful if the items are hard to find. For example, frozen artichoke hearts. Impossible!

I made several recipes from the book: a pork recipe, which was dead easy; chocolate chip cookies, which were good; and a guacamole dip, which was yucky. The cheesecake recipe (we it made on our show) is definitely a winner. I highly recommend it.

Overall, I wish this cookbook had stuck to providing low-fat alternatives for high-fat dishes. It does do that well and is inspiring and educational. But then it went on to include many already low-fat dishes that turned out a bit boring. This split-focus really detracted from the core of what is good about this book.

This cookbook promises THE BEST light recipes. Some are good, some are great, and some are not good at all. I have to say this book ultimately does not get my stamp of approval.

Kristina says:
I was excited to try this cookbook because if I can save myself from some calories and fat, why not? I like how this book provides lots of tips for eating light versions of some classic recipes. I enjoyed looking at the calorie and fat comparisons; it was actually quite shocking in some cases. I am never eating the full-fat versions of a few of those dishes ever again.

One feature I liked about the cookbook was the makeover at-a-glance. They explain the alternatives they used to reduce the fat in a recipe, and show the change in the calories and fat. I also liked how they included many good tips about buying food and kitchen products.

That said, there was almost too much information on the methodology behind reducing calories and fat – detailed accountants of how they went about things, which versions turned out and which didn't. I didn't need to know all that. Just give me the results! It reads more like a textbook because of that extra information.

Another small pet peeve I have about the book is that some recipes start on one page and finish on another, even if it's a short recipe. I don't like having to flip back and forth; put it all on one page for me. Also, the book needs more pictures. Only 16 photographs for 300 recipes is not enough visual reference for me. I like to see what I'm aiming for!

On the one hand, this book seems to be for the beginner chef because the recipes are simple and easy to follow. But on the other hand, there's a lot of technical information about how these recipes came together. They may be trying too hard to include something for everyone in this cookbook.

At the end of the day it really comes down to the recipes. I tried quite a few at home and, in general, I liked everything I made. I tried different salad dressings; they tasted almost as good as the high fat version. I made turkey chili, a few pasta dishes, and some desserts. The oatmeal cookies were especially good.

Based on the recipes themselves, how easy they are to make, I give this book a buy.

Does this cookbook earn the A & K Stamp of Approval?
A split decision. We were all fooled by the low-fat cheesecake recipe, including our guest chef, who is a strong advocate of using high-fat ingredients for flavour. And though we felt there were some notable recipes in this cookbook, we didn't agree on a final verdict, so this cookbook doesn't get the A&K Stamp of Approval.
Our Guest Chef
Executive Chef and CEO of Pacific Institute of Culinary Arts, Julian Bond was our guest for this episode. Born and trained in Britain, Chef Bond came to British Columbia in 1995, thereafter opening two award-winning restaurants and turning his love of passing on skills into a position at Dubrulle International Culinary and Hotel Institute of Canada. In 2005 he joined the executive team of the Cactus Club group of restaurants, followed by a move back into education at the Pacific Institute of Culinary Arts.

Chef's Beverage

Chef Bond brought an Inama Soave Classico wine to enjoy with our menu.
Related Links