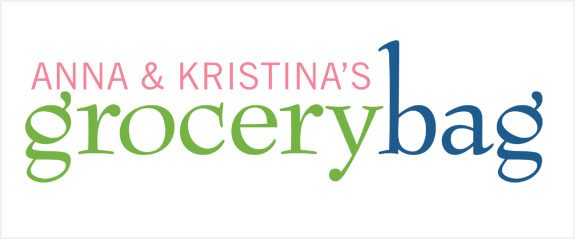 The Best of the Best and More
By The Ladies of the Best of Bridge
Season 2 Episode 28
In 1975, a group of women who regularly played Bridge together decided they should publish a book of their recipes popular with friends and family. The Best of the Best and More is a collection of favourites from their previous 6 books. They promise simple recipes with gourmet results, but can recipes with names like 'A Christmas Morning Wife-Saver' and 'Classy Chicken' really appeal to today's modern chefs?
Our menu:

Samosas in Phyllo
Regina Beach Coleslaw
Hamburger Soup
Fettuccine with Sambuca and Cranberries
Classy Chicken
Fruit Cocktail Cake (recipe)

Also featured:


 
Amazon.ca Chapters-Indigo
Amazon.com

Anna says:
My first impression of this book was that it really reminded me of childhood because I remember some of the earlier Best of Bridge books from my mother's kitchen. Many of these recipes call for easy-to-find ingredients and even sometimes pre-packaged products, yet these ladies say that their recipes are tried and true and always delicious. I'm just not really sure how a can of soup poured over meat is gonna produce a gourmet meal, but I kept an open mind.

At home before our big cook day, I tried the Jalapeno Corn Muffins, which were tasty. I also tried the pork loin roast recipe, which came out a bit dry, and the plum sauce wasn't that good. I tried the relatively low fat granola, which was yummy. I tried their best ever banana bread, and I must say it was quite good.

I was definitely disappointed with the lack of pictures in this book. There are some, but there need to be more. The pictures are what either inspire you to cook or not cook things.

I do like that it lays open flat on the counter, but I can't stand the font. It's all caps, which makes it hard to read. And the "jokes"; I didn't really find them funny. 

The recipes are quick to read, to the point, and easy to follow. There aren't a lot of finicky directions. The results are not always gourmet, but sometimes they are, and sometimes they are really, really, really good.

The book says that many recipes have been updated to include fresher ingredients, but we did a count and about 40% of the recipes call for pre-packaged foods. Plus, I don't think they have evolved the recipes enough from their seventies versions. I think it could use more updating.

This book is definitely not without its flaws. However, there are a handful of recipes in this book that are the best I have ever had. That fruit cocktail cake is to-die-for. It's so good. So because there are a few recipes that are absolutely off the dial, I give this book my stamp of approval.

Kristina says:
In this cookbook there are old favourites, as well as seventy new recipes with international flavour, like Korean chicken salad and some that use upscale ingredients like sun-dried tomatoes. The authors say they have also updated the older recipes with fresher ingredients and low fat substitutions.

When I first started going through this cookbook, not many recipes jumped out at me. I wish there was more pictures for inspiration. I struggled with deciding what to make at home. In the end, I made spicy broccoli, lime chicken, peanut butter cookies, which were okay, spicy noodle salad, and vegetable frittata. Everything was pretty good, but not great. Not anything I would serve to company.

A lot of the recipes still seemed really old-fashioned to me, and used questionable ingredients like Velveeta, or packaged hollandaise, or canned fruits and vegetables. I don't really like eating so much pre-packaged food.

I like the way the cookbook was constructed in the traditional cookbook style with the ring binder. It lies nice and flat. Anna didn't think the jokes were very funny, but I did. I'm a little hokier than she is. There are some funny quotes: "If convenient stores are open 7 days a week 365 days a year, why are there locks on the doors?"

I thought some of the recipes could use a little bit more instruction. For example, it might say "cook the meat" but it doesn't say what temperature, things like that. Perhaps it assumes that you know a fair bit about cooking.

Simple dishes with gourmet results is the promise of this cookbook. I think it got half of that promise. The dishes are pretty simple, but calling them gourmet is a stretch. The recipes were good, but they weren't great, except for the cake. A lot of it is comfort food, and a bit old-fashioned. I don't want to cook with processed foods anymore. I think this book needs a serious update to reflect the healthier way people want to eat these days. For that reason, I don't give this cookbook my stamp of approval.

Does this cookbook earn the A&K Stamp of Approval?
A split decision. Kristina wants even more updates and doesn't think it delivers gourmet meals as claimed, while Anna, though recognizing its many flaws, saw enough jewels in the recipes to give it a buy. 
Our Guest
Our guest for this episode was talk show host, cookbook editor, and food aficionado Vicki Gabereau.

Guest's Beverage

Vicki brought a Mission Hill Pinot Grigiot ($15.99/750ml) to enjoy with our menu.
Related Links