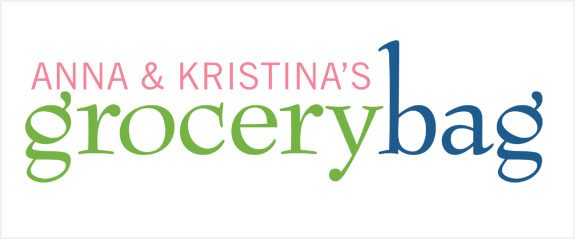 The Chinese Kitchen
By Eileen Yin-Fei Lo
Season 2 Episode 34
Weighing in at over 400 pages, this cookbook is jam-packed full of traditional Chinese recipes and it also has lots of information on the historical importance of food in Chinese culture. We find out if this cookbook can teach a couple of westerners to cook like an authentic Chinese chef.
Our menu:

Basic cooked rice
Hot and Sour Soup
Sweet and Sour Pork
Beggar's Chicken
Shrimp with Green Tea Leaves
Eight-treasure glutinous rice cake

Also featured:

 
Chapters-Indigo Amazon.ca
Amazon.com
Barnes & Noble

Anna says:
In Chinese culture, food is much more than a means of nutrition; it's deeply rooted in tradition and relates to everything from religion to medicine. Referred to as the Cantonese Julia Child by the New York Times, Eileen Yin-Fei Lo started cooking with her grandmother back in China where she grew up.

Although it's a cuisine I don't know much about, this book somehow made it accessible to me. I absolutely love the glossary, which went through all the common ingredients used in Chinese cooking. 

I made several recipes at home including a rice dish, a chicken and mushroom stir-fry, and two different rib recipes. Everything turned out pretty good to me.

My main criticism of this book is that there aren't enough pictures and diagrams. It's totally out of my comfort zone for cooking and since the book claims to be an educator about Chinese cooking overall, it would be helpful if that included diagrams and pictures, especially for some of the things unique to this cuisine.

There were several recipes within recipes in this book, but they were all very easy to follow. Overall I thought the recipes were fairly well-written.

However, again and again cookbook authors state that recipes are just guidelines, a starting point for you to season and adjust as you like. For our cookbook tests, we follow the directions without embellishing and use the flavourings and amounts the recipes call for, so the recipes came out a little bland, especially for our guest chef's taste. I think they would be delicious recipes with just a little more flavouring added.

Because I thought the book was lacking in instruction, pictures and diagrams, and the recipes needed more flavour oomph, I think this book could be improved upon. I am going to take a pass on it for now, so I don't give this cookbook my stamp of approval.

Kristina says:
Since moving to America, Eileen Yin-Fei Lo wanted to spread the art of authentic Chinese cooking as a teacher, a restaurant consultant, and a cookbook author. The book says that many of the recipes have never been published in authentic form in the English language, so she really wanted to bring real Chinese cooking to the West, where many of us are only familiar with fast food versions.

Initially I was intimidated by this cookbook because of the ingredients, many of which I hadn't heard of. It does take effort to gather it all before you start cooking.

I did enjoy reading the stories and the history of Chinese food in the different regions. I loved the author's stories about her grandmother, who had a lot to say about how to cook Chinese food even though she had never cooked anything in her life. Grandma sounded like a character.

At home, I tried a number of recipes: the harmonious vegetables, jasmine rice, which is a stir fry, chicken stir fry, and shrimp balls. I have to say I was really impressed with myself. It all turned out really well. I felt like I was getting a taste, literally, of authentic Chinese food, and it was a lot different from the fast food I'd had before. Lighter, fresher, and really good.

The one thing I found about this cookbook and the recipes is that you really, really have to read them over and over again and have everything ready to go before you start putting things together. A lot of the stir fries are precisely-timed and you don't want to mess with that. Once you get the hang of it, it becomes easier.

Thankfully there was a photo of the Beggar's Chicken in the book because that was really helpful on cook day. But I would say that is my one big criticism of the cookbook: not enough pictures, especially when you are dealing with hard-to-find, unusual ingredients and different techniques.

This cookbook was really eye-opening for me in terms of what real, authentic Chinese food can be. Everything we made on cook day and the things we made at home turned out really well. I really liked them. I liked this cookbook overall, so it gets my stamp of approval.

Does this cookbook earn the A & K Stamp of Approval?
A split decision. If you love authentic Chinese food and aren't afraid of cooking with unfamiliar ingredients and techniques, this cookbook is for you. We don't recommend this as a good choice for beginner cooks.
Our Guest Chef
Our guest was Chef Martin Yan, who brought Chinese food to the masses in his eighties television show Yan Can Cook.

Chef's Beverage

Chef Yan brought a Shaozing Rice Wine Liquor to enjoy with our menu.
Related Links