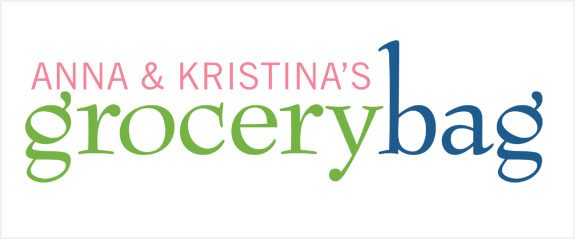 The Family Meal
Home Cooking with Ferran Adrià
Season 4 Episode 75
The Family Meal is a tradition among restaurants whereby the cook staff makes a meal for all staff before the restaurant opens. El Bulli, where this cookbook comes from, was rated as the best restaurant in the entire world. We tackle a small menu for a "family" of 75 savvy diners. Will it be a family meal or a family feud?
Our menu

Grilled Lettuce Hearts
Veal with Red Wine & Mustard
Chocolate Mousse

Featuring: Immersion Blenders, Veal

 
 
Chapters-IndigoAmazon.ca
Amazon.comBarnes & Noble

Anna says:
When I first got this book, I was excited to dive in. I love the way this book is laid out. I like the menu suggestions, I like the way the recipe instructions are given through pictures. It makes things so much easier.

I made several other recipes from this cookbook as well, including the roast chicken, sausages with tomato sauce, and some coconut macaroons. Those took like zero time to make and they were pretty tasty.

The pictures are so helpful because it shows you what the food item is supposed to look like in various steps along the way. I also like the prep section at the beginning of the book with all of the pictures of the utensils that everybody should have in their kitchen.

One other thing I love about this cookbook is that it offers the same recipes for two people, six, twenty and seventy-five people. Again, making it totally accessible, whether you're cooking for just a couple people at home or a big party.

I'm a big fan of this cookbook. The pictoral instructions are probably the best I've ever seen and I love that the recipes work for two people all the way to seventy-five. And then the recipes themselves! I thought they were unique, approachable and overall, pretty tasty. I give this cookbook a BUY.

Kristina says:
When I saw the cover of this book and who it was written by, I was freaked out. He is one of the most famous chefs at the most famous restaurant in the world and now I have to cook from it? But when I opened the book, I was very pleasantly surprised. I like the way the book is laid out. There are a lot of shopping tips. But most importantly, the pictures! The instructions. Fluffy eggs! That's what they're supposed to look like! Got it! Finally! I wish every book had that.

I really liked that this book lists recipes for two, six, twenty, or seventy-five, because I have to say, a lot of the time, I am cooking for two. Have people over? Six. But twenty? I'm catering.

What I found surprising about this book was that I thought it was going to be all fancy, but once you get into it, it's really approachable. It's laid out nicely by meal, three courses to a meal, and there aren't a lot of ingredients. There are even pictures of the ingredients along with instructions explaining how to execute each step. It makes things pretty easy.

The other recipes I've tested from this book include the sausages with mushrooms, which were really good, and a whole bunch of desserts. The chocolate cookies didn't turn out so well. I think there's a problem with the recipe. (It couldn't be me!)

Not all the recipes in this book are home runs. I didn't love the lettuce hearts, but a lot of them I tried were very good, and the chocolate mousse was to-die-for. The big draw for me here is the pictures. I love the step-by-step guides on how to execute these recipes. It teaches good techniques you can take with you in to the future. So I'm giving this book a BUY.
Is this cookbook A&K-Approved?
Yes. We both learned a lot from this cookbook, not just about "Family Meals", but also cooking techniques, and we found answers to many of the things we often wondered about in other cookbooks. It's a great, hands-on instruction book to have in your kitchen library, and most of the recipes are quite tasty too!
Our Guest Chef
David Hawksworth first emerged as one of Canada's leading culinary talents as Executive Chef of West restaurant. Launching the restaurant in 2000 to immediate acclaim, critics cited his decade of European experience, from esteemed Michelin-starred restaurants Le Manoir aux Qaut' Saisons, L'Escargot and The Square, as significantly influencing the depth of technical ability, brilliant execution and inspired combinations that define his dishes.

His seven-year tenure at the helm of West (2000-2007) saw the restaurant rise to become a perennial winner at the Vancouver Magazine Restaurant Awards, with Hawksworth named Chef of the Year in 2005. He's garnered high praise from defining publications such as Food Arts, Bon Appetit, Wine Spectator and Food & Wine magazine and has traveled extensively as a guest chef, most notably showcasing his cuisine at the Masters of Food & Wine, Carmel and twice at James Beard House, New York City. 2008 witnessed his induction in to the BC Restaurant Hall of Fame. Nominated by his industry peers, he is the youngest chef ever to receive this honour.

In 2009, he launched his eponymous and eagerly anticipated Hawksworth Restaurant at Vancouver's newly renovated Hotel Georgia. He also sits on the board of the Chefs Table Society of British Columbia and donates his time to a number of charitable causes including the annual Chefs for Life culinary extravaganza.

Chef's Beverage

Chef Hawksworth brought a Hecht & Bannier Saint Chinian 2009, a Syrah blended with Grenache, and Mourvèdre that has some complexity and a long finish which means this wine is ready to drink now or will age with improvement for 5-7 years. Syrahs complement red meat, game, barbecued or grilled dishes, stews, black olives and heavy vegetarian dishes.

Chef's Recipe

We have a treat for you! David Hawksworth shared his recipe for Tuna Carpaccio with us, and we're sharing it with you!
Related Links