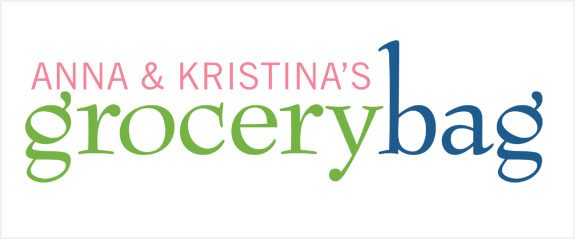 The Flexitarian Table
By Peter Berley
Season 2 Episode 32
Author Peter Berley says he'll never treat vegetarians as an afterthought again. But instead of cooking separate dishes, Chef Berley has created 'convertible dishes', where you make the same basic preparations and then use half for a meat dish and the other half for a meat alternative. We're excited to put this concept to the test. Find out if this cookbook earns the A & K Stamp of Approval.
Our menu:

Crispy Pressed Chicken/Tofu with Garlic and Mint
Shaved Spring Vegetable and Apple Salad
Slow-cooked Lamb Shanks/Red Beans in White Wine with Escarole
Millet Cauliflower Polenta with Crispy Shallots
Pizzoccheri Casserole

Also featured:

 
Chapters-Indigo Amazon.ca
Amazon.com
Barnes & Noble

Anna says:
My first impressions of the book were mixed. It's certainly a visually-appealing book and I like the menu selections, however I wasn't sure about the whole flexitarian thing. It seemed like a gimmick to sell cookbooks, so I was skeptical.

I spent several weeks reading this book cover-to-cover and trying several recipes in advance of our cook day. I made a steak with a breadcrumb salsa, which was quite good. I also made a tomato soup, which was unbelievably good. I will be making that again. And I made a frittata, and a lasagna.

The book has some really high-quality photographs; they definitely make your mouth water. And for the most part, the recipes were well-written, but there were a couple of recipes, like the Pizzoccheri Casserole we made on our cook day, that I thought needed a bit more work.

I do like the fact that this book provides menus. It's great to have suggestions for recipes that go together, especially when you're entertaining. Anything to make entertaining easier, and more enjoyable for the host!

I also love that the book is divided into the seasons, which really encourages you to cook with fresh seasonal ingredients. Fresh ingredients is critical for cooking great meals. On the other hand, the book doesn't have a lot of shopping or cooking tips, which is something I look for and enjoy reading and learning about.

The Flexitarian Table promises tasty meal options for both meat lovers and vegetarians. In my opinion, the meat dishes were better than the vegetarian dishes (obviously, I'm no vegetarian), but there are some really tasty recipes. From the many I tried, they ranged from okay to excellent. There are several I will go back to again and again. For that reason, I give this cookbook my stamp of approval.

Kristina says:
I was looking forward to this cookbook because I am always in search of interesting new ways to eat vegetables. Lets face it: veggies can be boring.

Before cook day I made quite a few recipes at home, mainly focused on the vegetarian ones. I made a bulgur with chick peas, soba with garlicky spinach, spicy lentils over couscous, Portobello mushrooms, and the steak with the bread crumb salsa. I have to say, a lot of it turned out very well.

Even though Anna likes the way the book is organized, I don't really like the way it's laid out in seasons and in menus. I find it really difficult to find a recipe when I want to go back to it. I have to think about whether the main ingredient is fresh in spring or is it in the summer? I prefer cookbooks to be divided the traditional way: soups, salads, main courses, dessert, etc. Makes my life a lot easier. That's my one complaint. Perhaps I'm too much of a fuddy-duddy that way!

On the other hand, I really do like the book's message about using local, fresh, sustainable, and in season ingredients. I think we all need to learn to eat more like that.

The book is an interesting read, and the recipes are very innovative, especially the veggies ones. I really like the concept of Flexitarian cooking and this is a book I'm going keep coming back to.

Anything that can help me eat more veggies is a good thing! I give this cookbook my stamp of approval.

Does this cookbook earn the A&K Stamp of Approval?
Yes. We both felt there were many tasty recipes in this cookbook, and the vegetarian ones were innovative enough to get us eating more greens.
Our Guest Chef
Our guest was globally-inspired Executive Chef Nico Schuermans of Chambar Restaurant in Vancouver. Chef Schuermans has cooked for the likes of Mick Jagger, Bill Clinton, Prince, and many other celebrities in restaurants all over the world.
Chef's Beverage
Chef Schuermans brought Chimay Blue Belgian beer ($3.99/bottle) to go with our menu. Brewed in a Trappist monestery in Belgium, it's a full-bodied beer with a touch of roasted malt, which pairs well with dishes that are tangy, like the lamb shank.


Related Links