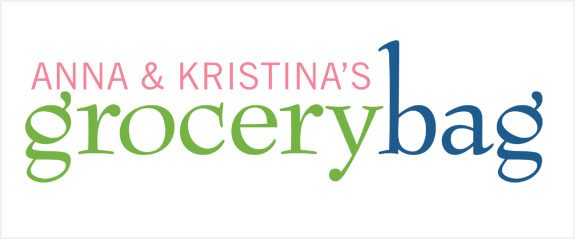 The French Laundry Cookbook
By Thomas Keller and Deborah Jones
Season 2 Episode 16
The French Laundry Restaurant in Napa Valley is considered by many one of the best restaurants in North America. Owner and chef, Thomas Keller, has put some of his favourite recipes into The French Laundry Cookbook. We find out if typical home chefs like us can pull off these meticulous and involved 4-star recipes. Will this cookbook earn the A & K Stamp of Approval?
Our menu:

Pig's Feet (Trotters) with French Green Lentils
Veg Brunoise
Candied Apple

Also featured:

 
Chapters-Indigo Amazon.ca
Amazon.com Barnes & Noble

Anna says:
I've been to The French Laundry restaurant and it's quite possibly the best meal I've ever had in my entire life. Should the French Laundry Cookbook recipes be attempted by mere mortals? At the outset, this cookbook seems totally inaccessible; more like a coffee table book to me. I was pretty sure there was no way I'd be able to even come close to making any of these recipes taste good.

At home I tried a few, including the chef's signature gougiere dish, and a dessert called walnut soup. I have to say, they were both pretty darn good. And Kristina made truffles that were really tasty!

This cookbook is beautiful; very high quality with gorgeous pictures, and written quite well. When you actually get into reading it, commit the time to reading the recipes, you realize it's pretty easy to understand. It's just that the recipes are very complex and take a lot of time and patience. All of the recipes I tried were a lot of work. Very painstaking.

This is a pretty advanced book, so it assumes that you already know a few things. And the titles of many of the recipes are a bit intimidating. For example, "Butter-Poached Maine Lobster with Leeks" and "Pommes Maxim and Red Beet Essence"…what's essence?

The most important lesson I learned with this book is that, while some recipes in some books may appear intimidating, once you get into them, they're really not. I don't think we achieved anything at the level of the author, but we created some food that was good. Some of it was even delicious.

This book is definitely aimed at people who are willing to spend a lot of time and effort — days, in some cases — to get it right. I think this book does deliver on its promises, so it gets my stamp of approval.

Kristina says:
When I first got this cookbook and started looking through it, I was like: "Kill me now! There is no way I am going to make a single thing in this cookbook." It's certainly not aimed at me with my meager cooking abilities.

This is obviously not a cookbook for everybody. A lot of the ingredients are really hard to find, and they are quite expensive: fois gras, caviar, lobster. It's not your everyday fare, that's for sure.

But once I started reading it, I enjoyed all of the information and cooking tips (which I really need). I started to see that yes, there were some really complex recipes, but there were also a few I could tackle.

At home I made the peanut butter truffles. It nearly killed me! It took me about 4 hours because I tried very hard and I really concentrated to make these truffles as best I could. And I have to say, in the end, they turned out very well. I was very proud of myself.

A plus of the book is that, even though a lot of the recipes are complicated, the instructions are fairly clear. You just have to read them a many times and absorb them. Concentrate, and you'll do well.

With the exception of the pig's feet recipe, which doesn't give any measurements, I thought the recipes in this book were accurate.

I do have to say that everything that I have tasted from this book is very yummy. When you put so much time into it, I sure hope it will be!

This cookbook is not for a beginner chef and it is definitely not for anyone who is short on time. But if you love cooking and you have the time to devote to these recipes, I think this book does deliver on its promises. I give the book a buy.
Does this cookbook earn the A & K Stamp of Approval?
Yes. This book is full of gorgeous pictures, it's well written, and has lots of tips and instruction. However it's aimed at people who already know quite a bit about cooking, and who are willing to spend time on the recipes. If that's you, then The French Laundry Cookbook should definitely be in your kitchen library.
Our Guest Chef
Our guest for this episode, filmed on location at Mission Hill Winery in British Columbia's Okanagan region, was Chef Michael Allemeier from the winery's own Terrace restaurant.

Chef's Beverage

We enjoyed a lovely Mission Hill wine with our menu.

Behind-the-scenes photos from our Okanagan shoot (on Flickr.com):
 

Flowers for this episode provided by
Related Links