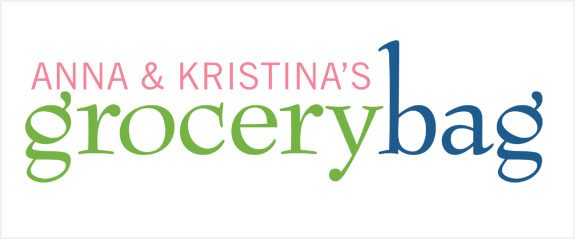 The New InterCourses: An Aphrodisiac Cookbook
By Martha Hopkins and Randall Lockridge
Season 1 Episode 10
We put our libidos on the line to try out some steamy, "aphrodisiac" recipes. While the book itself appears quite sexy at first glance, we find out if the recipes really measure up to its promise to introduce sensual foods to the love-hungry public.
Our menu:

Black Bean Salsa
Spring Salad with Pine Nuts and Avocado
Sausages in Fig Sauce
Rabbit in Mustard Sauce
Oysters in the half shell
Chocolate Crescent Rolls
Indoor S'mores for Grown-ups

Also featured:

 
Amazon.ca
Chapters-Indigo
Amazon.com Barnes & Noble

Anna says:
The New Intercourses is certainly a very sexy-looking book. But as an aphrodisiac cookbook, it begs the question: is it really possible?

The book is organized by aphrodisiac ingredient sections, with chapters on avocados, chocolate, oysters, ginger, and fish. But fish? Not really an aphrodisiac, in my opinion.

The stories that preceded each of the recipes were not a selling point for me at all. I just don't really care that much about Betty and Bob's first date. It was kind of a waste of time.

Though this cookbook is very well-constructed and has beautiful, sexy photographs, there's not a single image of the recipes you're trying to make!

The recipes were pretty easy overall. Straightforward and basic, some of the recipes were actually pretty good. But some definitely were not.

Overall, I felt this book was too gimmicky. I just don't think The New Intercourses delivers on its promise to create a full aphrodisiac experience because it's missing a lot of information. Creating a sexy dinner requires a lot more than just a recipe.

I give this book a pass. It doesn't get my libido going, nor does it get my stamp of approval.

Kristina says:
The authors promise that if you cook these recipes, things are going to heat up, and not just in the kitchen. The title itself sounds quite provocative. I don't really believe foods can be aphrodisiacs, but I was willing to keep an open mind.

My first issue with the book is that I didn't really understand why some of the foods are considered aphrodisiacs. Of course there are the usual suspects: oysters, chocolate, figs, and that kind of thing. But black beans? Pine nuts? The authors include a little information about why they've chosen some ingredients, but I really wanted more. I felt they came up short in that regard.

And I wasn't a huge fan of the little stories accompanying each recipe. They were quaint, but they were really not that hot, in my opinion. In fact, they were kind of boring.

There are some interesting pictures in The New Intercourses, but no pictures of the food you are cooking. I know what an avocado looks like, but I don't know what grilled red snapper with avocado sauce looks like. That's what I wanted to see.

I liked the quality of this book itself, the paper, the layout. And I like the fact that there is one recipe per page.

The recipes themselves were hit and miss: some were good and some were mediocre. Most importantly, I didn't find the recipes and foods discussed had many aphrodisiac properties for me at all.

I also didn't like the way the book was divided into chapters about the different foods. Avocados were listed in many different recipes found throughout the book. But then there was also an entire chapter devoted to avocados. I like cookbooks that have chapters based on courses – like soups, salads, mains, desserts, that kind of thing.

I think The New Intercourses would make a cute gift for a wedding shower or Valentines Day present, but I don't think it goes into enough depth about why these foods are considered aphrodisiacs. I found the recipes to be okay, but somewhat lacklustre.

I don't give this book my stamp of approval.
Does it earn the A&K Stamp of Approval?
No. Though we had to include a sexual content warning at the beginning of our show for this cookbook, it didn't quite heat up our passions. The recipes were quick and relatively easy, but we failed to see (or feel) the aphrodisiac qualities of most of them. Aside from a fun gift for a wedding shower or Valentine's Day, we don't recommend this cookbook.
Our Guest Chef
Our guest chef judge was

Daryl Nagata

, Executive Chef at the

Pan Pacific Hotel

, Vancouver. 

Chef Nagata brought a rich, French red wine, Les Grandes Vignes du Roy, Cairanne (2003), to enjoy with our aphrodisiac menu.

 
Related Links