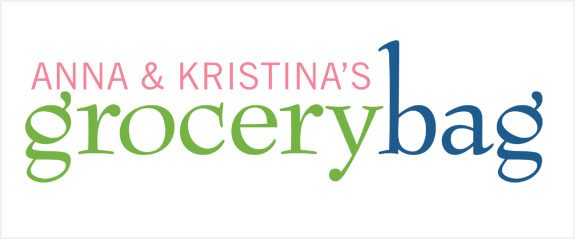 The New Moosewood Cookbook
By Mollie Katzen
Season 3 Episode 45
These days, vegetarian cooking isn't a new concept. But in 1977, The Moosewood Cookbook was the first of its kind, celebrating new ways to eat meat-free and becoming one of the top-selling cookbooks of all time. This updated version includes some colour photos and 25 new recipes. We're testing whether these once-exotic dishes can stand up to today's diverse vegetarian options.
Our menu:

Vegetable-Walnut Paté
Scheherazade Casserole
Kristina's Potato Salad
Homemade Mayonnaise
Pita Bread (Arabic Pocket Bread)
Eggplant Curry
Iced Carob Brownies

Also featured:


 
Chapters-Indigo
Amazon.ca
Barnes & Noble Amazon.com

Anna says:
The original Moosewood Cookbook was one of the first cookbooks I ever bought when I was in university. I used it all the time. It was my go-to book and I thought it did a really good job of laying out recipes. It allowed me to create really tasty dishes. I loved it.

The new edition of The Moosewood Cookbook looks pretty much exactly the way I remember. To me this cookbook really is the quintessential, hippie, vegetarian book. The way it looks, the recipes, even the font says hippie to me. It's not glossy, it's granola.

But for me, vegetables are usually a side dish. I'm definitely a meat eater. Kristina is almost the opposite. To make vegetables the main dish all the time and make it tasty can be a challenge, so I am very curious to see how each of us likes this book, coming from these different perspectives.

The updated version includes new descriptions of vegetables for each recipe. So when she calls for an eggplant, she says exactly how big the eggplant should be. Love that.

The book is not only a vegetarian book, but it seems to be a little bit of a healthy eating book, because one thing we noticed throughout is that the recipes are low on salt.

I like how she gives ingredient variations for different recipes. Even though I liked just about everything we made from this cookbook, I'm a meat eater in my soul. I do like vegetarian cooking, but I like it a lot more when it's full fat. So when she gives the options for yogurt vs. sour cream, I'm going with the sour cream.

We did find one mistake in the book, in the eggplant curry recipe. She calls for adding salt twice. But given that she goes really light on the salt in general, that might not be such a bad thing.

We compared all the recipes that we made on cook day to the original book and could see she had made small tweaks to them. I think they've all been improved.

The New Moosewood cookbook is a great book for anybody who's new to cooking. It's not haute cuisine, that's for sure, but it tastes really good and I like the way the book has evolved. I give this cookbook my stamp of approval.

Kristina says:
I was really excited to try The New Moosewood Cookbook. I'm not really a vegetarian; I'm more of a flexitarian. A little bit of chicken, a little bit of fish, not much red meat.

I've never cooked from this book, but I know so many people who've had it for decades. Everyone says it's a great vegetarian cookbook. It's been around forever and it's a bestseller.

At home I made the puttanesca sauce, a spinach and ricotta pie, and a tahini sauce. All pretty good, but kind of bland. I made a really good pound cake. I like desserts!

This cookbook has a lot of precise instructions.  I love that she tells you the size of the eggplant to use. Foods come in so many shapes and sizes. That kind of tip is valuable.

For me, salt is really important. Not to make things salty, but to bring out the flavour. And so many recipes in this book simply do not have enough salt. I've ranted about this before. As someone who eats a lot of vegetarian things, I think my standards are a little bit higher than someone who doesn't. And halfway through the cook day, I wasn't liking what I was seeing.

The recipes in this book are easy to follow and easy to make and I did like a few of the desserts I tried. But most of the recipes really aren't that great, in my opinion. I know this is going to be an unpopular decision and I may get some hate mail, but I just don't think this book stands the test of time. I think there are better vegetarian recipes out there. I don't give this cookbook my stamp of approval.

Does this cookbook get the A & K Stamp of Approval?
A split decision. If you're new to cooking and are looking for simple recipes to get you started on vegetarian dishes, this cookbook is a good option. If you already have the original version, you probably don't need the updated one, though you might want to check your favourite recipes for tweaks.
Our Guest Judge
Texan Lisa Ahier along with husband and New Brunswicker Artie Ahier bring their unique blend of maritime mettle and Southwestern passion to their Tofino, BC restaurant, SoBo (short for Sophisticated Bohemian), which opened in 2003. This husband and wife team has been creating culinary magic together for the past 17 years all over the world. Their shared passion for sustainable harvesting and farming, as well as for locally sourced ingredients, has shaped their endeavours during their time together, and continues to hold true in the incredible wilderness of the west coast of Vancouver Island.

Lisa is all about using fresh ingredients. She was classically-trained at the Culinary Institute of America, learning from French chefs, Swiss chefs, German chefs; the finest in the world. Her restaurant, SoBo, has been hailed as one of the top ten places to eat in Canada.

Lisa's Drink

Lisa brought a couple of wines from a local Vancouver Island organic winery, Venturi-Shulze ($19.50/750ml bottle). Lisa says it's the greenest winery she knows of, and the owners are passionate about their work. Everything is done by hand, no pesticides, no irrigation, all hand-weeding. The wines are very food friendly, in Lisa's opinion; light and crisp-tasting due to the cold-weather grapes. It pairs well with spicy, bold flavours.

Chef's Recipe

Lisa developed this delicious fish taco recipe when she was in New York and missing the Mexican food of her home in Texas. Yum!
Related Links