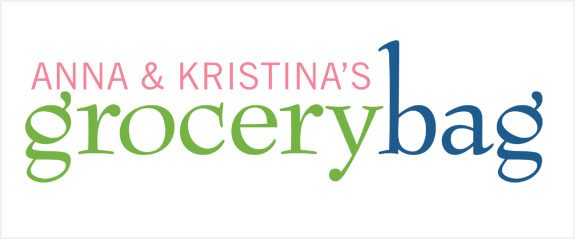 The River Cottage Meat Book
By Hugh Fearnley-Whittingstall
Season 3 Episode 56
Dedicated to meat, this cookbook is definitely much more than just a collection of steak and burger recipes. The River Cottage Meat Book covers responsible animal husbandry, the artistry of butchering, and understanding what eating meat means to our world. Can we create a carnivore's delight or will it be an awful pile of offal?
Our menu:

Paprikash of Hearts, Livers, and Tongues
Carpaccio of Beef with Shaved Beets
Salad of Seared Pigeon Breast with Pan Juice Vinaigrette
Mincemeat-Stuffed Pork Tenderloins
Flying Toad in the Hole
Perfect Mash

Also featured:

 
Chapters-IndigoAmazon.ca
Amazon.com Barnes & Noble

Anna says:
While I do limit myself, I'm definitely a regular meat eater and I'm passionate about it. I love red meat, I love chicken, I love pork, and I love fish.

I was intimidated by this book at first. It's a doozy; very dense writing with a lot of information and philosophies on the subject of meat; all different kinds of meat. Everything from pheasant and squab, to beef, lamb, and pork, to organs that I don't normally eat.

As part of my overall test of this cookbook, I made several recipes at home in advance of our big cook day, including Boston baked beans, herb-roasted chicken (which was amazing), Chicken Kiev, and beef burgers.

Far more than a cookbook, The River Cottage Meat Book gave me so much new (or at least, new to me) information. For example, I learned all about animal husbandry and making use of the complete animal, from nose to tail. It gave me a lot to think about. I really like the tone of the book.

The author makes the point several times throughout that it's very important to know where your meat comes from and how it was processed. Get to know your butcher and connect with the meat you're eating. Ask a lot of questions about where the meat comes from, how it's been aged and processed, and how they use the rest of the animal. I couldn't agree more.

I feel the weakness of this book is in the recipes. I don't always like the way they're laid out; it's too easy to lose your place. I think some of the cooking times are off and I wanted more instruction on how to tell when the more unfamiliar meats were done. And, as always, I could use more pictures of finished dishes. There were some, which were great, but I'd like more of them.

This cookbook is unlike any other cookbook I've seen. It's so much more than a cookbook. I learned about getting in touch with my butcher and knowing where my food comes from. I'll be returning to this book again and again, more for the information than for the actual recipes. But I will be returning to it, so that's why I give this book a buy. This cookbook earns my stamp of approval.

Kristina says:
I'm not a big meat eater and I have to say, I was a little bit skeptical when I first got this book. A lot of information in graphic detail about meat, about butchering, about how animals are raised, and hunted. It was a little off-putting in the beginning.

But the more I started to read this book, the more I interested I became. The author makes some really compelling arguments about the importance of ethical animal husbandry, the importance of eating the entire animal from tip to tail and not wasting anything. That struck a chord with me. I'm not going to eat more meat, but I really want to know where my meat comes from now. I'm going to be buying organic and local meat from now on.

You'll find a lot of unusual recipes and meats used in this book. Offal, game; not my favorite kinds of things to eat. At home I tested additional recipes from the book including a really good spaghetti Bolognese, rosemary roast potatoes, barbeque glazed spare ribs, and morg makani, also known as butter chicken. It was all pretty good.

When you first look at a recipe in this cookbook and see the long list of instructions, it's intimidating. But the author explains things very well and he goes into a lot of detail so that you know how to cook it and what kind of things you should be looking for.

And I have to say, after reading this book I give a lot more thought to the kind of meat that I buy. I only eat it about once a week, so I am willing to spend more and buy the very best and make sure I know where it comes from, preferably organic.

The recipes were deceptively simple. In hindsight, I learned that the key is to cook the meat perfectly, which we failed at. You buy these expensive cuts of meat and don't want overcook them and turn them into shoe leather. 

This is more than just a collection of recipes. It's a valuable resource about meat, and I really like the author's message. For those very important reasons, I give this book my stamp of approval.
Does this cookbook earn the A & K Stamp of Approval?
Yes. We both strongly agreed with the core message of this cookbook about being a responsible meat eater by learning more about where your food comes from and how it is raised. While the recipes needed tweaking, we both felt this cookbook is a must-have kitchen resource, especially for carnivores.
Our Guest Chef
Robert Belcham, like the author of the cookbook, is a major champion of meat. He grew up in Alberta farm country in a family where home cooking ruled. He moved to Victoria, BC to train in the culinary arts, and landed positions at Vancouver's Rebar restaurant and then The Aerie Resort, where he became Executive Sous Chef within two years. His learning ethic and hard work paid off when star chef Thomas Keller offered him a Chef de Partie position at the French Laundry. His year at this culinary mecca was a professional eye-opener that led to a two-year experience in which he worked as a private chef in Silicon Valley.

He returned to Canada in 2002 with his family where he worked at Vancouver's C Restaurant and Nu Restaurant before opening his award-winning Refuel Restaurant in 2007, and Campagnolo Restaurant in 2008.

Today Chef Belcham sources quality regional products and animals from organic and free-run farms. He has established relationships with local farmers and often pays above-market price to support them. By doing his butchery in-house from whole animals, he provides diners with whole-roast dinners and house-made charcuterie.

He was awarded Chef of the Year at the 2009 Vancouver Magazine Restaurant Awards. Credited by judges as producing "some of the best food this city has seen," Chef Belcham wins high praise from his peers, the industry and his guests.

Chef's Beverage

As a guideline, red wine goes with red meat, but it's not just about colour; it's also about texture. You want a heavy wine like this South African 2006 Montagu Cellars Three Barrel Merlot ($35/750ml) that Chef Belcham brought to balance out the heavy protein and fat on your plate.

Chef's Recipe

Chef Belcham shared his crowd-pleasing crispy ceci for six with us.
Related Links