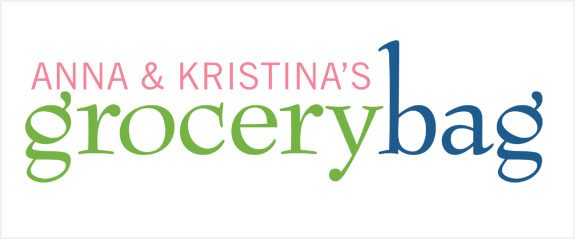 The Skinnygirl Dish
By Bethenny Frankel
Season 3 Episode 43
Part cookbook and part diet guide, "Skinnygirl Dish" is a best seller written by one of the Real Housewives of New York City, Bethanny Frankel. Definitely not aimed at the seasoned chef, this cookbook speaks to women who are intimidated by their kitchen, and who want comfort food without the calories. We find out if it really delivers on its promise.
Our menu:

Skinnygirl Mojito
Guilt-free Artichoke and Spinach Dip
Dungeness Crab Tian with Mango and Avocado
Sweet Tomato Soup
Lower-Fat Pasta Carbonara
Simms Wasabi Tuna Sliders
Pickled Cucumber Ginger Relish
1-2-3 Cookies

Also featured:

 
 
Chapters-Indigo Amazon.ca
Barnes & Noble Amazon.com

Anna says:
My initial thoughts on this book were that it didn't necessarily make we want to cook, although, I did like the idea of it. But it felt like the author doesn't actually like food very much, like it was more of a necessary evil. That didn't appeal to me because I love food.

Right off the bat, I didn't like the way the book was laid out. There aren't enough recipes, they're too spread out, the font is too faint. I don't wear glasses (and I don't need them either) but I found it hard to read.

There is a whole lot of talk at the beginning of the book about what she's going to tell us. Pages and pages. And then there were a lot of personal stories and name dropping about celebrities she's met. Not enough about how to cook healthy, not enough recipes, not enough information on how to lead a healthy life. It was more like she was saying: "Look at my great life!"

The recipes are all very straight forward, and most of them are at least lower fat. But after a while I found that all you're doing is substituting high fat delicious ingredients like mayonnaise and butter for bland things like vegetable spread and soy products. You lose flavour. Personally I would rather have half as much at full fat, than twice the amount with no taste.

I do like that she's usually only cooking for a couple of people. I think it's more realistic. I also like all the suggestions she provides for variations on her recipes. That's one way people can really learn to think for themselves in the kitchen.

I didn't like many of the recipes I tried at home, nor any of the ones we tried on cook day. This is supposed to be a book about eating lighter, but there is no nutritional information provided. There are no pictures, and I didn't feel inspired.

For all these reasons, and because the recipes just didn't taste that good, I don't give this cookbook my stamp of approval.

Kristina says:
The cookbook author doesn't really like food very much. For her, it seems to be more sustenance than a truly enjoyable experience. But Bethany definitely wants us to know that she's connected because she name-drops all the time about all the famous people she cooks for. So I guess that means if they like the food, I'm supposed to like the food. Well…

The book reads more like a self help book than a cookbook at times. She likens the food to your closet, which I really didn't understand.

One thing I did like about the cookbook was the variations. She says, "If you don't have this in your kitchen, you can always use that." I found that quite helpful. The author has problems with dairy, so many recipes have soy alternatives, which is great if you are allergic to dairy.

The weird thing about this diet "health" book is that it has no nutritional information. I wanted to know how much fat, how many calories, how much sodium or sugar is in every recipe. Nada.

Overall, there is way too much chopping required for this cookbook. We spent all day chopping and juicing. Perhaps a better title is "The Skinnygirl Chopping and Juicing book".

I do like that Bethany tries to teach you how to think for yourself in the kitchen. But when it comes to buying a cookbook, it's really all about the recipes. There aren't that many in this book and they simply didn't wow me. I don't give this cookbook my stamp of approval.
Is this cookbook A&K-Approved?
No. Neither of us really liked any of the recipes we tried. We liked the idea of the book, but it just didn't deliver for us.
Our Guest Chef
Manouschka Guerrier (rhymes with Perrier!) is one of the "Private Chefs of Beverly Hills", a Food Network reality culinary series.

Guerrier is the curvy, sultry, exotic beauty of the group. Perhaps too sexy to be a real chef? Not true. Though Manouschka is a former model, she is all about the food now, oh…and celebrating being a single lady. Chef Guerrier is chronicling her voyage from private chef to celebrity chef on her blog Single Serving.

Manouschka's Drink

Manouschka brought a 2008 Grenache, fantastically-named "Bitch", which is about $21.99/750mL bottle. Grenache is a wine that ages quickly, so drink it within in a year or two of purchasing.

Chef's Recipe

Check out Chef Manouschka's Moji-tini Cheesecake recipe! 
Related Links