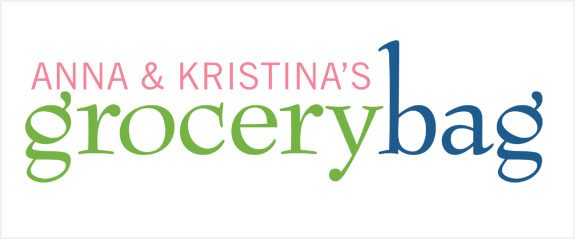 Three Sisters Around the Greek Table
By Betty, Eleni and Samantha Bakopoulos
Season 3 Episode 47
When you think Greek food, you think big family, big fun, and big flavor. But can authentic Mediterranean magic be captured by one cookbook? Written and photographed by three sisters who grew up in Toronto's Greek Town and spent their summers in Greece (no professional chefs here), this cookbook is something of a love letter to their native cuisine. Will it expand our horizons on traditional Greek food?
Our Menu:

Stuffed Grape Leaves
Olive tapenade and Goat Cheese on Pita
1000 Layers of Vegetables
Bread Salad with Asparagus and Tomatoes
Moussaka
Semi-Sweet Custard Purses

Also featured:

 
Chapters-Indigo
Amazon.ca
Amazon.comBarnes & Noble

Anna says:
I've never been to Greece, and most of the Greek food I've had has been takeout. To me it's a kind of comfort food, simple food. So I was interested to find out whether this is a cuisine I want to learn to make well.

My first impressions of this book were positive. I love the idea of a group of sisters writing a book based on their own heritage. It's very family-oriented. I have lots of sisters, so I can relate.

I think the book is very beautiful to look at. Gorgeous photos. I find it very attractive and inviting. It makes me want to cook.

In advance of our big cook day, I made several additional recipes at home as part of our overall testing of the book. I made salmon with sundried tomatoes and feta cheese, a potato salad, a spinach omelette, and a yogurt breakfast dish with pistachios and honey.

I like that all the recipes are pretty approachable. It's not gourmet, it's not take-out; it's somewhere in the middle. To me, the recipes say family, relaxed, experiment on your own. And I like all that.

This is a really tough one for me to call. I like the way this book looks and reads, the beautiful photographs, the way the recipes are written. But it does lack in a few key areas. The prep times are too light. I thought the entire chapter on breakfast recipes was totally uninspired. The final dishes tasted good, but still average. None were really stand-out to me. For these reasons, I don't feel this cookbook earns my stamp of approval.

Kristina says:
I really like Greek food and get it as takeout all the time, so I was really excited to try this book. It's such a beautiful book with beautiful pictures. I was excited to start cooking.

I made some additional recipes before cook day, including the marinated olives, the tzatziki, a traditional Greek salad, and lemon chicken with potatoes. It was all easy and tasty.

A big strength of this cookbook is that it includes a photo to match each recipe. The photographs are beautiful, inspirational, and the recipes are really easy and accessible. They're also dishes you can easily make on a day-to-day basis.

But whenever we cook with an ethnic cookbook, the question is always whether the recipes are authentic. I wondered if there was too much of a twist on things, whether a traditional Greek chef would be satisfied with it. It's not always going to be like mama used to make!

I think this cookbook is aimed at beginner to intermediate chefs who are looking for some inspiration and new dishes to try out.

I really like the look and the vibe of this cookbook. Not everything tasted amazing or out-of-this-world, but pretty much everything I made was tasty, and they're all dishes I would make again, even if I'm looking for a simple dinner meal.

This is a book I want on my shelf. I give this cookbook my stamp of approval.
Does this cookbook earn the A & K Stamp of Approval?
A split decision. If you are a novice home chef and you're interested in dipping your toes into Greek cuisine, we do think this book is a good introduction because it has a lot of the classic recipes all in one place, and they're easy to make. 
Our Guest Chef
Harry Kambolis owns and operates three independent restaurants in Vancouver: Raincity Grill (est. 1992), C Restaurant (est. 1997), and Nu Restaurant (est. 2005). He grew up in the restaurant industry with his family owning and operating numerous Greek restaurants. He worked in all of them and says his Mom could talk for an hour about the importance of béchamel sauce!

Chef Harry's Drink

Harry brought a traditional Greek drink, Tsantali Ouzo ($22.65/750 ml) to enjoy with our menu. Ouzo is made from pressed grapes, with herbs added. Ouzo that is not made in Greece says "Greek-Style" on the label.

Chef Kambolis' Recipe

Before he left our kitchen, we talked Harry Kambolis into sharing one of his favourite starter recipes with us, his Tomato Fennel Consommé.
Related Links