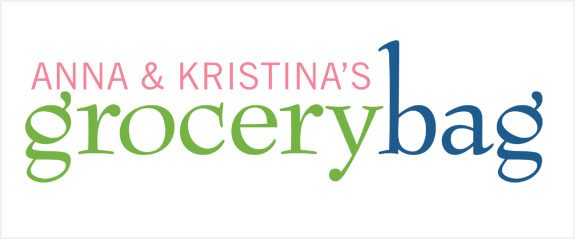 The Treasury of Newfoundland Dishes
by The Home Economics Association of Newfoundland and Labrador, Sally West
Season 4 Episode 78
First written in 1958, the Treasury of Newfoundland Dishes is a compilation of recipes from thousands of contributors across the province. We set off to beautiful Newfoundland for a fishing, hunting, and cooking adventure, in which we encounter screech, scoff, and a lot of east coast pride. Can we west coasters pull off a meal to satisfy a Newfoundland-born-and-raised chef?
The Treasury of Newfoundland Dishes
by the Home Economics Association of Newfoundland and Labrador, Sally West

Our menu:

Baked Cod Tongues
Moose Stew
Lima Bean Loaf
Pork & Turnip Pie
Braided Orange Loaf

Featuring: Moose, Cod Fishing

 
 
Chapters-Indigo 
Amazon.ca
Amazon.com

Anna says:
My first impression of this book was that it was quaint, but not for me. Every page is dense with small writing, no pictures, and not a lot of instruction. And the recipes didn't sound like the type of food I'd want to eat

I made several other recipes from this book at home before our big Newfoundland adventure, including a French toast, baked beans, and an upside down pineapple cake. Everything was very basic but tasty.

There's no doubt about it: the recipes in this book are homey. Clearly it's a collection of dishes that have been handed down from generation to generation. You definitely get a sense of the culture when you flip through this book.

If you're still learning how to cook, this book is not for you; it's really lacking in instruction. But it's full cultural and regional flavours so if you know anyone who collects cookbooks, and is interested in Newfoundland, I think it would make a great gift. And many of the recipes serve as a wonderful starting off point for making the dishes your own. So I give this cookbook a buy.

Kristina says:
When I first read through this cookbook I didn't see much I wanted to eat. There is a lot of moose, a lot of rabbit, and uncommon things like cod tongues. And turnips and parsnips in everything! But there's a huge baked goods section full of cookies, cakes, pastries. That I can get into!

I also really liked that the book is full of Newfoundlandisms, little sayings that really captured the culture and feel of the place.

I made a few additional recipes from this book at home before our trip, including the corn chowder, which was basic but pretty tasty, and some oatmeal raisin cookies, which weren't bad.

This book is full of charm and old-fashioned foods that definitely have a place in Newfoundland's history books. But I don't think a lot of these recipes are relevant to the modern chef. If you're from Newfoundland, maybe you'll like this cookbook, but for the rest of us, I have to take a pass on this one. I don't give it my stamp of approval.
Does this cookbook earn the A&K Stamp of Approval?
A split decision. While the cookbook captured the essence of Newfoundland cooking, Kristina didn't find the recipes to be relevant for today's cook.
Our Guest Chef
Chef Jeremy Charles spent the last 10 years on a cross-continental culinary adventure. He has travelled from the rugged wilderness of the Canadian shield at the Molson Fly Fishing Camp in Godbout, Quebec, where he was head chef to the Molson and Bronfman families, to the slick urban oases of Los Angeles and Chicago, where he staged and served as a private chef. The diversity of Jeremy's experience continues to guide him on his culinary journey toward the redefinition of rustic East Coast cuisine. While at the helm of Atlantica — voted in 2007 the #1 Best New Restaurant in Canada by EnRoute Magazine — Jeremy's penchant for using only the freshest, most vibrant and authentic ingredients from local purveyors won him accolades at home and abroad. Now he plans to raise the culinary bar in St. John's once again at Raymond's, recently voted the #1 Best New Restaurant in Canada for 2011 by EnRoute Magazine.
Chef's Beverage
Chef Charles brought a 6 pack of blue-bottled Iceberg Beer to enjoy with our menu. Brewed locally in St. John's, Newfoundland from iceberg water, the purest water on earth!
Chef's Recipe
We are so lucky to be able to share Chef Jeremy Charles' own recipe for Moose Ravioli from his restaurant Raymond's in St. John's. Mmm – pictures too!
Thank you to the following organizations for sponsoring some of our travel for this episode:
 
 
Some products and services provided to this episode of
Anna & Kristina's Grocery Bag courtesy of:  
 
 

 Halliday's Meat Market (St. John's)

 
 
Related Links