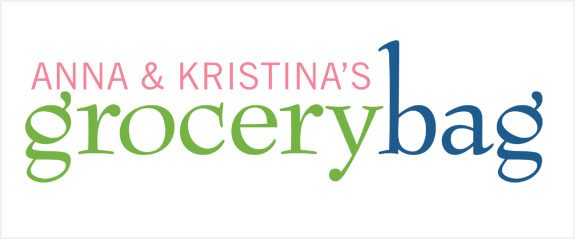 Vegetarian Meals
By the Editors of Good Housekeeping
Season 2 Episode 26
This cookbook by Good Housekeeping promises a diverse collection of meatless dishes, from soups, stews, dinners, lunches, salads, and more, all balanced, nourishing, and tasty enough to please the whole family. As non-vegetarians, we find out how pleasing these recipes really are.
Our Menu:

Sweet Potato and Peanut Stew
Leek and Goat Cheese Quiche
Low Mein with Tofu, Snow Peas, and Carrots
Tofu "Egg" Salad
Nacho Casserole
Carrot Risotto

Also featured:

 
Chapters-Indigo Amazon.ca
Amazon.com Barnes & Noble

Anna says:
The Good Housekeeping seal of approval means a lot to consumers. They're known for their quality testing, high standards, and product approvals, so we thought since each of these recipes had their approval, it's probably a good book to try.

Most of the recipes are simple to make, but I don't really like the way the book is organized. For example, it's got a chapter on one-dish meals and a chapter on quick dinners. Is there much difference?

I find that many of the recipes really amount to side dishes. I made a couscous salad that they call a main course, but it's just couscous, zucchini, garbanzo beans, and olives. It's a very nice side dish but not a meal unto itself.

The editors promise that all the recipes had been triple tested, and I will say that yes, every recipe we tried worked out (except for a small omission about peeling sweet potatoes for one recipe), but whether or not the recipes tasted good is an entirely different matter. Almost every recipe we tried on our big cook day and in the month prior was bland.

I do think that there is something of an identity crisis going on with this book. Aside from being vegetarian, sometimes it seemed like it was also trying to be a low fat book. Other times it seemed like it was trying to be a convenience book because it calls for all sorts of processed ingredients.

As a consumer, I don't really know what this book is. And too many recipes just came out way too bland for my taste. Though I'm not a vegetarian, I think vegetarian can be tasty, but these dishes were just too bland for me. I don't give this cookbook my stamp of approval.

Kristina says:
I'm really not a big fan of having a lot of processed food as ingredients. One recipe called for Ramen noodles, but why can't it just be regular noodles that you add spice to? What's in those Ramen noodles? I haven't had those for about twenty years, for good reason!

But then it asks you to make pastry for a quiche. That's a lot of work. Why not buy a pastry shell if you're in processed food mode? I don't get many of the choices they made in this cookbook.

I do like the way the book was made, the binder format, but I didn't really like the way the recipes were divided up. The chapters aren't very distinct. There are stews in the soups and stews section, and again in the quick meals section. There are frittatas in this section and in that section. It does make things a little bit difficult to find.

The recipes in this book are easy to make and they do come together as promised, but I would have to say they don't satisfy at all. The recipe I thought would be the worst, the tofu egg salad, actually turned out the best on our cook day, all things considered. A lot of these recipes are bland; not very exciting at all.

I think there are some amazing vegetarian dishes in the world; Indian cuisine, Thai, Chinese, all of them have such flavorful veggie meals. This book is bland, I really wanted more from it, and for that reason, I don't give it my stamp of approval.
Does this cookbook earn the A&K Stamp of Approval?
No. We both felt this cookbook failed in many ways. The recipes were easy, but bland and boring. If you're adventurous, you may want to use it as a starting point and add your own spices and flavours, but otherwise, we do not recommend this cookbook.
Our Guest Chef
Our guest was Yves Potvin, a fully-trained executive chef known for his pioneering and expertise with soy-based protein products. He's also a successful entrepreneur.
Chef's Beverage
Chef Potvin brought a BC wine, Joie Farms Rosé 2006 ($19/750ml bottle), a crisp, refreshing drink to balance noodles and vegetables.
Related Links