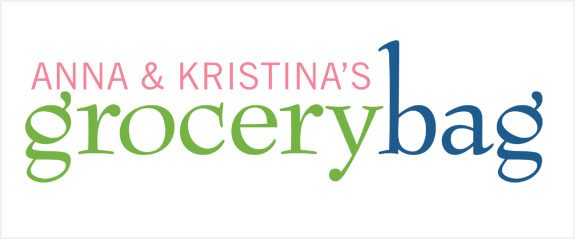 Williams-Sonoma Christmas Entertaining
By Georgeanne Brennan
Season 3 Episode 49
The Williams-Sonoma Christmas Entertaining cookbook also presents itself as a decorating and planning guidebook, promising to have you entertaining your guests with style and ease. Will it be our go-to holiday guide, or only as good as last year's fruitcake?
Our "Christmas Eve in the City" menu:

Belgian Endive Tipped with Crème Fraiche, Capers, and Ahi Tuna
Shrimp Bisque
Crab Salad with Green Apples and Grapefruit Coulis
Beef Tenderloin with Shallot and Syrah Reduction
Twice Cooked Potatoes
Almond and Apple Tart

Also featured:

 
Amazon.ca
Chapters-Indigo
Amazon.com Barnes & Noble

Anna says:
I love holiday entertaining. Christmas, Thanksgiving, all that, love it. And the food is the best part. Forget the presents!

Some of my best holiday food memories are my sister Amy's mashed potatoes, my mother's turkey, my grandmother's blood sausage. Yum.

My first impressions of this cookbook were positive. It's festive, it has beautiful photographs, the recipe titles sound very good, and I love family gatherings around food. I think this book is aimed at anybody who's into entertaining and wants different ideas. It goes a step beyond the traditional garlands, red and white, turkey and mashed potatoes dinner.

I like the way the book is laid out, with different menus and themes. And I think it really is appropriate for lots of different types of gatherings, whether you're doing a small dinner party in the city in your condo, or a bigger traditional gathering out in the countryside with a big harvest table and lots of guests. I think there's something in here for everybody.

I made several additional recipes from this book in advance of our big cook day as part of our overall test of the cookbook. I made a standing rib roast with a garlic crust. I made a gingerbread cake, Brussels sprouts with sage butter, and the Yorkshire pudding. All except the Yorkshire pudding were delicious.

I love the idea of this book. When I first looked at it, I thought it was going to be a winner for sure. But for a book that promises to be a guidebook for all your entertaining, cooking, and style needs for the holidays, I just feel too much of the advice and too many of the recipes were lackluster. And when it comes to the holiday meal, that just won't do. I'm going to have to take a pass on this book. It doesn't earn my stamp of approval.

Kristina says:
Growing up, holiday dinners with my family were loud and festive. Lots of food and drinks, plenty of cookies and presents and mayhem. And, of course, stretchy pants at the end of the night!

Needless to say, I love a good holiday party, so when I started looking at this book, I was really excited. The pictures are beautiful and classy, and it makes it all look so easy. 

In addition to our cook day recipes, I also made the Mache salad, but the vinaigrette was too vinegary, and I love vinegar. I also made the dried apricot and cranberry coffee cake, which was dry alright! And the roasted almonds, which were a big hit at a dinner party. Also the shired eggs, which were okay.

This book is broken down into menus for all kinds of holiday events, from a fireside cocktail party to a New Year's open house. It includes a lot of entertaining and décor tips, but I actually found them kind of obvious. Light candles for ambiance. Pick a colour scheme. Really? I was going to do a rainbow coloured holiday party. (Joke!)

I did like that it wasn't all the standard holiday recipes that we've seen so many times: the Brussels sprouts, the regular turkey, the fruitcake. Instead it's broken down into little holiday parties with accompanying menus, so it has different recipes and a lot of variety. We all could use some new ideas for the holidays.

Plus, each menu is broken into steps that you can do a few days before, earlier that day, and right before dinner. That's really helpful.

I expect a lot out of a holiday book. This book was nice to look at and had a lot of pretty pictures, but the recipes were just too hit and miss. This is one of the most important meals of the year for many families. There's no room for mediocre, let alone a flop like the almond and apple tart. I'm going to have to take a pass on this one. This cookbook doesn't earn my stamp of approval.
Does this cookbook earn the A & K Stamp of Approval?
No. We both felt that while the ideas are unique and the book is well-made, the recipes just aren't up to par. As a go-to holiday entertaining guidebook, it doesn't deliver.
Our Guests
Caren McSherry, Chef, Author, Teacher (far right in photo)

Owner of the Gourmet Warehouse, Caren McSherry was born and raised in Vancouver. With her worldwide culinary education, successful cooking school, unique wholesale foods business, and exuberant personality, Caren McSherry is one of the best known names in the Canadian culinary industry.

Chef's Recipe

Caren McSherry shared her delicious Warm Wild BBQ Salmon Salad recipe with us after the show.

Kurtis Kolt, Sommelier (middle)
Kurtis Kolt is a BC-based wine director, competition judge, consultant and writer who was awarded the Sommelier of the Year Award at the 2010 Vancouver Playhouse International Wine Festival for his work at Vancouver's Salt Tasting Room. More about Kurtis: KurtisKolt.com

Colin Upright, Designer and Party Planner (left, beside Anna)
Colin Upright is CEO and Senior Creative Director of Upright Decor & Event Design. He is well-known in the Vancouver area for throwing some of the biggest, most glamorous shindigs around. More about Colin: UprightDecor.com
Related Links