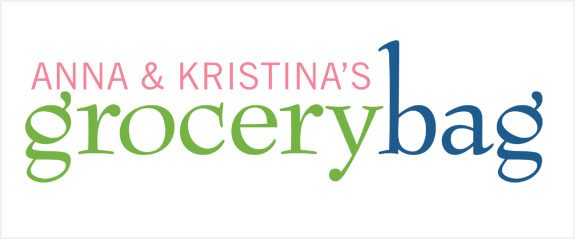 The Essential Pépin
By Jacques Pépin
Season 4 Episode 70
Jacques Pépin is one of the great chefs of our lifetime. He is a pioneer and an icon. With a career that spans over 60 years, it's no surprise that a cookbook of favourites includes over 700 recipes, and a DVD with step-by-step instruction on various techniques. Will it be enough for us to create a meal to impress a chef?
Our menu

Cranberry Bean and Tuna Salad
Fine Herbes Omelette
Chicken Ballottine Stuffed with Red Rice
Red Rice Stuffing
Beef Tournedos in Mushroom, Mustard and Red Wine Sauce
Cheese, Apples, and Pecans with Black Pepper
Meme's Apple Tart

Featuring:

 
 
Chapters-Indigo
Amazon.ca
Amazon.com
Barnes & Noble

Anna says:
To say Jacques Pépin is an icon is an understatement. I'd put Jacques Pepin in the same category as Julia Child. To say, I was intimidated by this cookbook is also an understatement.

When I first got this book, I was surprised: 700 favourites! It includes a collection of recipes ranging from simple, like an omelette, to complicated, like a stuffed chicken.

On one hand, you could say some of the recipes are a little outdated, like the Aspic and the stuffed meat. But then again, you can also argue that these are classics.

I made a few other recipes from this book before cook day, including a watercress salad, a couple of quiches, one bacon and one leek. The leek was really good. And also, some lamb chops.

I must say the DVD instructions were very helpful. I wouldn't have been able to complete some of the recipes without it. But I'm looking forward to the app or online version.

Jacques Pepin has written so many wonderful cookbooks, but for me, this wasn't one of his best. He calls it a collection of his favorite recipes but there are 700! And too often, I felt the recipes were lacking in instruction, and the final results just didn't wow me. This is a tough one, but I have to take a PASS on this cookbook.

Kristina says:
My mother used to cook from Jacques Pepin's cookbooks, so I was expecting it to be a lot harder, in the style of French cuisine. But I actually found this cookbook to be quite accessible. Most of the recipes in the book are pretty straightforward. That's what I like about it.

Even though it's huge, I like that I can say, "I want to make snapper," and there are 3 snapper recipes to choose from. Or, I want to use up my carrots, and there are so many carrot recipes. It's a good book to have around when you just need some ideas and inspiration.

Unfortunately, there are no photographs in this book. Just a few drawings. But how big would this book be if he included photos? I don't blame him!

I made a lot of additional recipes from this book at home, including baked apples, asparagus, halibut, a spicy chicken dish. It was pretty good. And don't forget the really delicious cheesecake!

This book does have a bit of an old-school feel. I could see cooking these recipes for family when they come over for dinner. They're the kind of recipes, the kind that they grew up with. But you know what? There's a place for those today too; good basics you can build on.

This book may not come across as ultra trendy but there are so many recipes, many of them classics. I think there's something for everybody. Plus, I really like his emphasis on techniques. I learned a lot from the DVD. I'm giving this book a BUY.
Is this cookbook A&K-Approved?
A split decision. Anna felt that as a "favourites" collection, it was just too much, and the book itself lacked instruction. On the other hand, Kristina loved the variety and accessibility of the recipes, as well as the DVD extra.
Our Guest Chef
A graduate of the Dubrulle Culinary Institute, Ned Bell started his career at Vancouver's number one French restaurant, Le Crocodile, and has since worked at many of other top restaurants across Canada. He was recently named one of Western Living magazine's "Top 40 Foodies Under 40." Currently Executive Chef of Yew Restaurant at the Four Seasons, Ned Bell also co-hosted "Cook like a Chef" on the Food Network Canada and knows fine cooking technique when he sees it – so he was sure to let us know if he didn't!

Chef's Beverage

Chef Ned Bell brought a 2009 Hiedler Löss Grüner Veltliner to enjoy with our menu. The Grüner Veltliner grape is Austria's most popular locally and internationally. It's often referred to as the Chef's best friend because its dryness and medium body complement chicken, seafood, and vegetables.

Chef's Recipe

Chef Ned Bell shared with us a delicious seafood recipe: Grilled Qualicum Scallops, BC Blueberry Agrodolce, Fennel Puree & Thyme.
Some products & services provided to
Anna & Kristina's Grocery Bag ep. 70 courtesy of:
Related Links