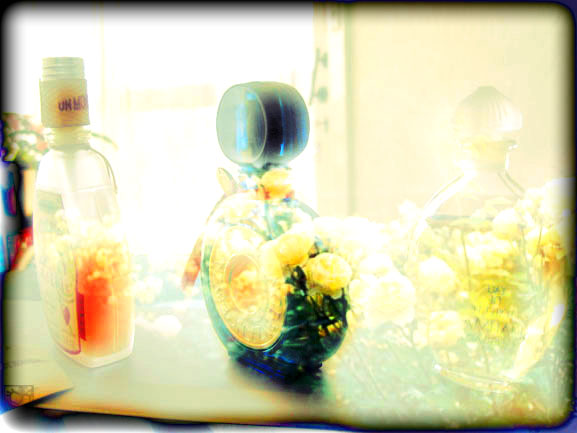 My latest purchase
I just bought some new perfume: Jour D'Hermes
. For me this is big news because perfume is one of the most difficult products to get right. It's rare I find one that is pleasing to me at my current place in life.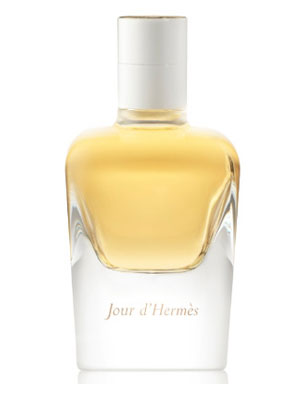 That's partly because out of all the senses, smell is the most complex.  We have up to 400 receptors in our nose, helping to detect an unknown number of scents.  There are far more smells than there are colours the eyes can see, and the eyes can see up to 10 million colours.
No other sense can catapult you to another time and place the way a whiff of something familiar can.  The smell of lilac transports me to summertime in my childhood bedroom.  I would lie awake for hours staring at the Charlie's Angels stickers on my wall (I always thought those girls had the perfect job). There was a purple lilac tree right outside my window, and to this day that scent brings back vivid pictures and feelings of my 10-year-old self, who longed to be a secret agent.
Scent is a primal, evocative, haunting, and perhaps the least understood of all the senses. As a teenager I received my first bottle of perfume as a gift.   White Shoulders
. Today, and even then, I don't actually like the way it smells. But someone gave me my own perfume!
Later when I got into wearing too much eyeliner, I moved on to Giorgio
, which is what I'd buy The Housewives of Wherever if I had to buy them a present.  For me it screams, cougar.  And this is what I spritzed on myself when I was 17!   Thankfully the term cougar hadn't been invented yet.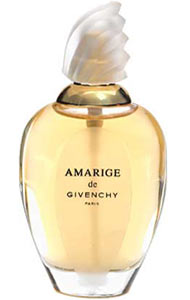 Then all through most of my adult life, my defining scent was
Amarige by Givenchy
.  I can't make my brain remember its specifics, but I know I'd recognize it instantly if I smelled it.  I liked it just fine, but what made me wear it is that I got so many compliments on it.
Just like the way a dress looks great on you and terrible on me, a scent smells different on everyone.  That's because everyone's unique body chemistry affects the notes in perfume differently.  And some scents last longer on certain people for the same reason.  If you've got dry skin perfume won't last as long, so you might want to invest in a "parfum" over an "eau du toilette" since it has a higher essential oil content, making it last longer.
I hate to admit it, but branding has an influence on which bottles I try at the perfume counter.  If something is branded as being extremely cute or overly girlie, I shy away. Take Marc Jacobs' Daisy
. I look at that bottle and the ads and think, "I'm not that girl". For all I know, I'd love the way it actually smells. And Chanel No. 5
? I really wanted to love it because to me the branding says, "I'm a grown up sophisticated lady." But when I did a blind test, I just thought it smelled old.
Is it possible for a scent to be around for too long? That's what Kristina found after she spent months tracking down her old standby Grand Amour by Annick Goutal.  When she spritzed it on, she thought, "This is so me five years ago."
I believe in making fresh starts and in the power of reinvention.  Perfume may seem like a small piece of that puzzle, but it will indeed form a distinct part of my personal packaging as I soldier on through this phase of life.  And the funny thing is, as I take a whiff of my wrist today…is that lilac I detect?
Top photo by anetz/flickr