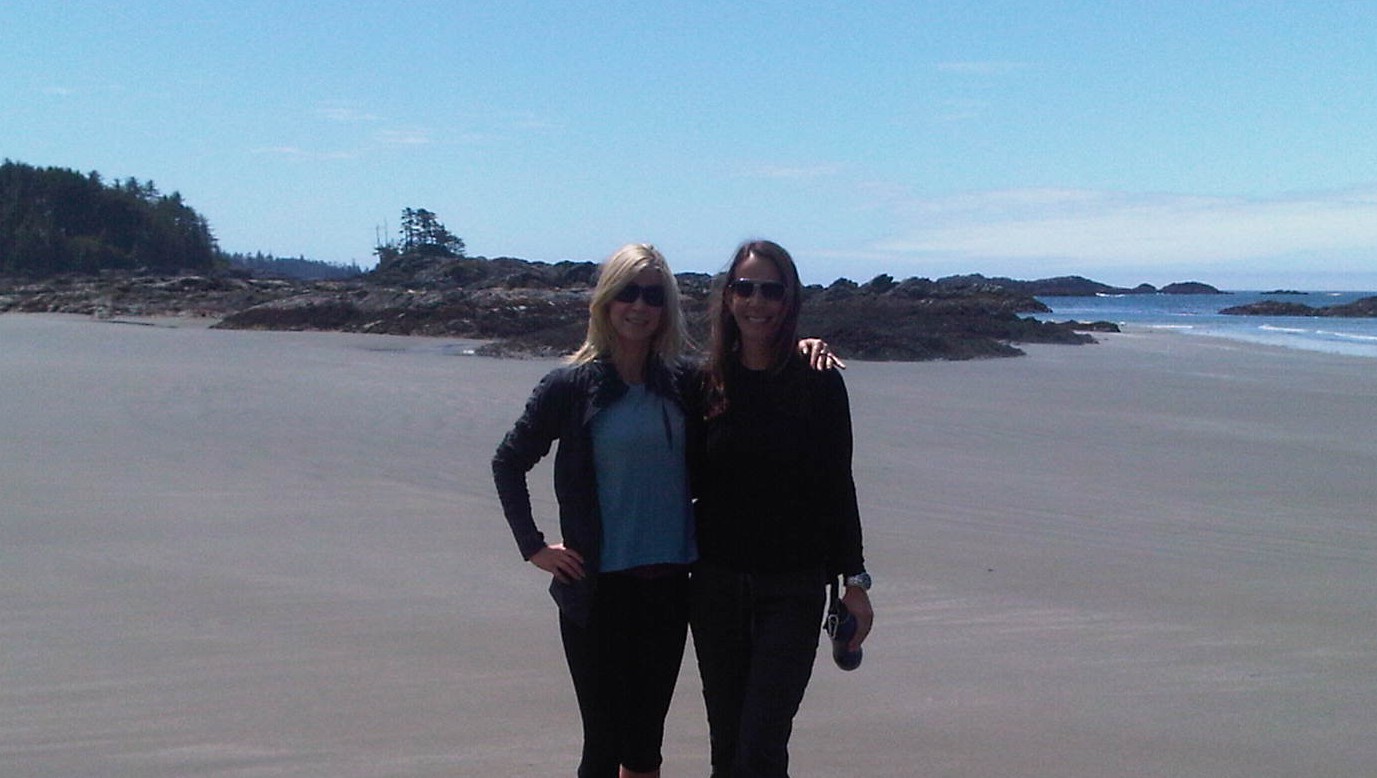 Nature's Paradise
I have something for your bucket list. I've just returned from the most unbelievable resort experience. I say experience because this isn't like any resort you've ever been to - that I can promise. "Resort" alone just doesn't do it justice.
The Clayquot Sound Wilderness Resort is all about engaging with nature, local food, and relaxing amidst simple and elegant surroundings. Located in the Clayquot Sound biosphere on the western-most edge of Canada, the only way into this place is by float plane.
From Vancouver it's a 45-minute flight, which may be the most picturesque journey you will ever take. I was exhausted by the beauty of the Gulf Islands and snow capped Vancouver Island mountain range. Upon arrival, John and Adele, who run the place, and somehow knew my name before I'd introduced myself, were there in cowboy hats and a horse drawn carriage to take us to our "tents".
As a kid I spent many a summer pitching tents in the rain, portaging through Georgian Bay and collecting ever-more kindling. My J-stroke is near perfection and I can outdo just about anyone who says he can build a fire. I've done my camping, I know what I'm missing, and now I choose a plush king size bed and well-appointed bathroom anytime over a sleeping bag and midnight tromp into the woods with a flashlight. Call me high maintenance if you wish, but I've done my time in the woods. Thanks for the memories.
So when I was told I'd be staying in a tent, I winced. But of course, these are not like the tents of my youth. I felt like I was on the set of Out of Africa, and clearly Ralph Lauren had been here. King size, real beds, bamboo sheets, a wood stove, a full bathroom built from cedar, and an outdoor shower. This was better than the Ritz! (Or so I assume.) 
For the next three days I hiked in the national park, kayaked the estuary, went whale- and bear-watching and watched those who choose to horseback ride (me and horses – that's another death-defying story). On those barely bushwhacked trails, there is no other sign of human presence whatsoever. It was just us, our ever-knowledgeable guide, a couple of dogs, and a somewhat concerning amount of bear dung. 
At the end of each day I was pampered in the tented spa and then it was on to a 5-course, all-star meal made from only the freshest local ingredients at the cookhouse. Fish is caught in these waters, and produce is grown in the garden. I wanted to take better advantage of the "booze included" perk of the price of admission here, but I was just too wiped by 9pm to take another sip.
This place is one of those rare gems that is both rustic and plush. It will please the campers in your family, as well as those who demand all the comforts of a fine hotel. It is a romantic getaway or a family retreat. The only requirement is an appreciation for all the splendour nature has to offer. (Scarlett and Ryan chose it as the location for their ill-fated nuptials a few years back, and there is a strong following among music and Hollywood A-listers.)
Alas, it ain't cheap. That's why it's one for the bucket list. Save your pennies and when it's time, leave the mobile phone at home (there's not much cell service) so you can give this once in a lifetime experience your full attention.
Clayoquot Sound Wilderness Resort: www.wildretreat.com