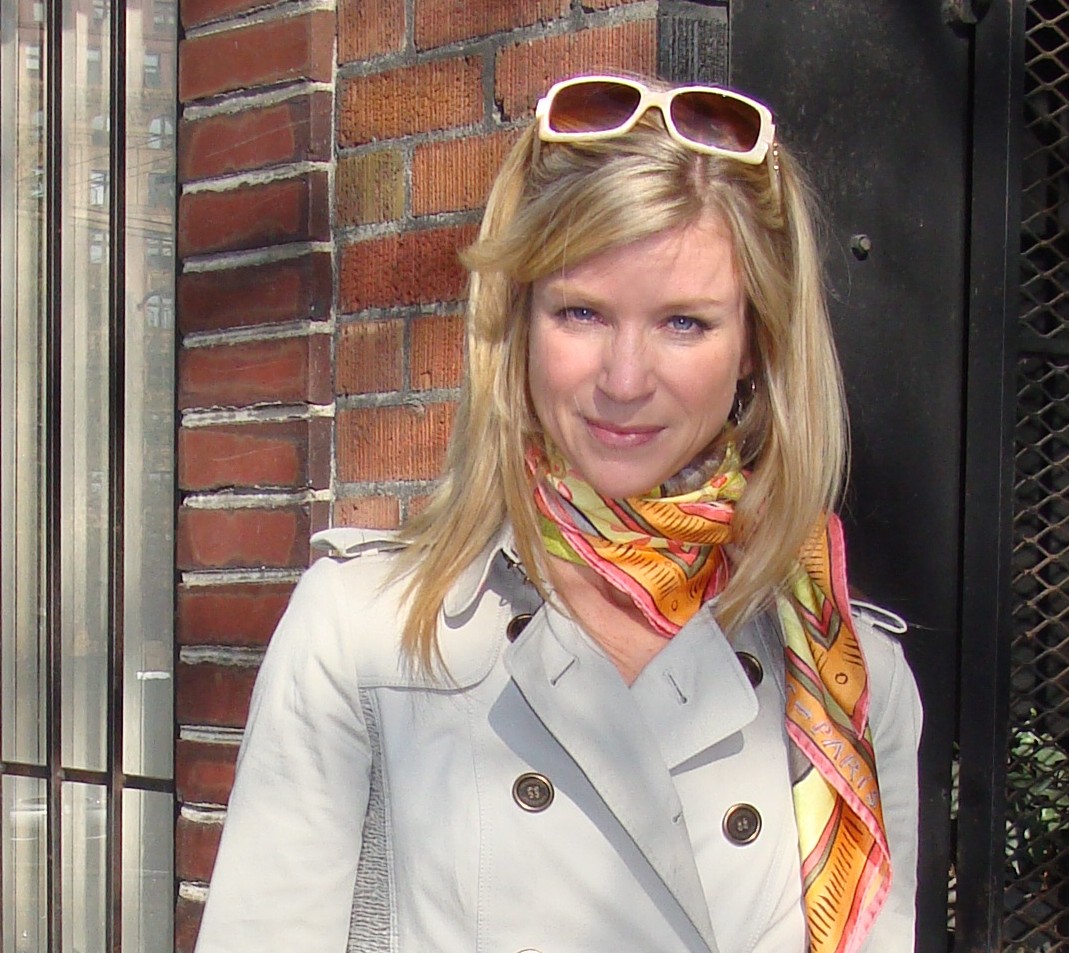 No room for skeletons in my closet
I've been cleaning out my closet. Not a typical weekend activity for me as I'm the sort of person who shoves junk in drawers and saves clothes from decades ago, just in case. But this new fashion show we're working on has got us both thinking more than usual about what clothes to keep and what to pitch. While Kristina recently gave a list for the goodbye pile, here's my advice on what to keep.
I get more than a little irritated with fashion magazines that tell me to store certain things that are sure to come back in style. Because when they do re-appear, my old stuff just isn't the same or as good as the new stuff.
So why bother saving anything? My high school boyfriend's motorcycle jacket just wouldn't cut it these days. Compared to the cropped, fitted numbers on sale today, it would look oh-so-dated. And to think I carted it around with me for all those years as I moved from one place to another, waiting for the day it would be cool again. What a waste of closet space.
So is nothing worth saving?
Style Keepers
I've decided there are indeed a few items that, even though they willcome back in a slightly different form, your old stuff will still becool. And sometimes even cooler. 
Here's what to save:
✓ Pointy-Toed Stilettos
Even though other shapes come around, the pointy toe will never leave. And you know what? Pointy toes makes you look taller. 
Choose black, tan, navy, red or silver for shoes that will follow you through decades. Regular or patent leather are always the best choices. 
The time to pitch pointy toed shoes is when the toe gets so scuffed it can't be fixed.
✓ The Little Black Dress
Every girl needs one in her closet. The Diane Von Furstenberg wrap dress will take you through the ages. It's especially great for those whose weight might fluctuate a bit. The little black dress is easily updated with accessories.
✓ The Designer Handbag
Even if you've chosen something uber trendy (and of course it's always smarter to go with a basic style, shape and colour), nothing retains its style and resale value better than the designer bag. And this is a great item to buy at a consignment shop if you don't want to buck up for something brand new.
✓ The Pencil Skirt
Black, or a subtle pattern variation for a change.
✓ The Scarf
Like the designer bag, I think it's cooler to have old ones over the latest and greatest. The Hermes scarf is a big investment, but if you're a fashion slave, this accessory will make you proud. And it can be so much more than a scarf. Wear it as a top, a sarong, a hat or a belt. Take care of it and this item will keep you fashionable for your entire life.
And even better, it is fabulous on young and old alike. If you shop for a second hand Hermes scarf, remember to check authenticity by ensuring the edges have been hand rolled. 
How to Choose a Keeper
When shopping for investment items that you're hoping to keep for some time, always consider fabric and colour/pattern:
Leather is always a better bet than other fabrics for items like shoes and bags.

Generally speaking, pattern is what dates things fastest. Choose solids.
And remember: certain trends never look good on some body types. For me, it's shoulder pads! I'll be skipping that trend every time it comes around.
What trends do you feel strongly about saving for their future comeback? Please share!
Join the conversation
On 10 9, 2009 at 02:19:19 PM, Sally H. said:
a black suit.. I have had suits come and go over the years whether by fashion or size changes but my black suit although about 20 years old still keeps on ticking! It was a classic cut, smalllish shoulder pads, pencil skirt and a 1 button front. I change the shirts or sweaters under it, wear nude hose for casual days, black of dress up ones, short heels for casual. pointy toes/stilletto heels for dress up and it has paid for itself over and over again!
On 10 13, 2009 at 08:43:17 PM, pam h. said:
I find it hard to throw away a lot of clothes. That's why once I put something in the garbage bag, I can't look back or I'm going to get the urge to put it back in my drawers. My first drawer is full of clothes I wore years ago, thinking I'll probably wear it for my pjs or something. I agree with you on this though. Keeping the solid colours is playing it safe. But you can always start a new trend with the clothes you never thought would make a statement 😛