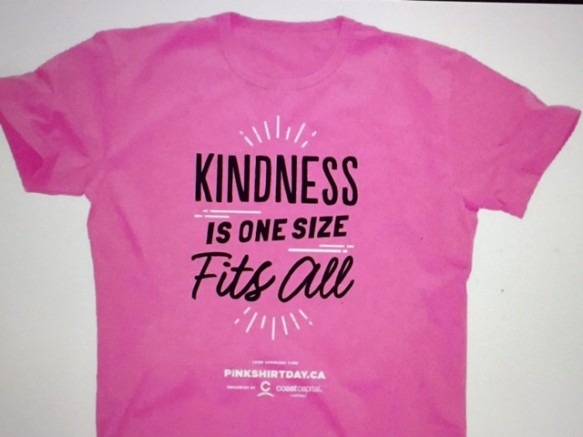 Pink Shirt Day 2016!
While scrolling through my Twitter feed this morning I noticed someone using the hashtag #stupid to describe former Bachelorette and Love it or List it Vancouver host, Jillian Harris. I took note because today I'm attending the annual Pink Shirt Day Ladies Luncheon, which raises funds to support anti-bullying programs. The mean spirited swipe at Ms. Harris made me shake my head. As an auntie to five nieces and friend to several pre-teens, I worry about what its like to be a young girl in the digital age.
On one hand, sure, parents and teachers are more aware of bullying behaviour and kids may be better able to communicate then in my generation, when it seemed we basically roamed the streets like wild animals and parents and other adults were like aliens from another universe. But on the other hand kids are still kids and no matter how skilled we've become at sharing, when the same challenges present in the modern era, because they do, the wounds can run much deeper.
Take another Bachelorette, Kaitlyn Bristowe, (pictured below) who will be speaking at today's Pink Shirt Day lunch at Bluewater Cafe in Vancouver. While on the show she was the target of an endless slew of online haters, who hurled disgusting "slut shaming" insults her way. I don't understand why someone would want to expose herself by going on a show like that in the first place, but that is not the point. No one deserves to be spoken to the way she was.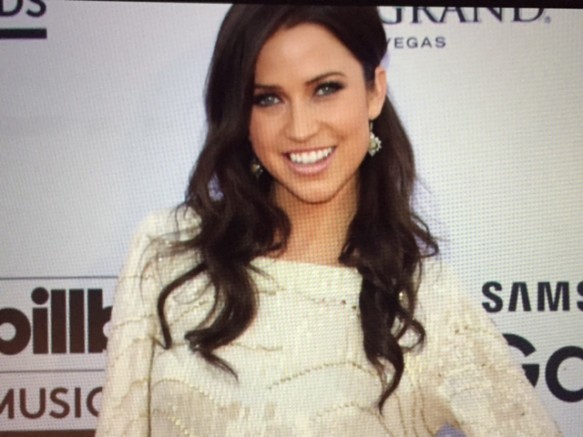 Sadly, technology is on the side of bullies. Sending a text or posting a nasty comment of hate, insult, judgement or threat is just too easy. And that makes the cyber variety the worst kind of bully. Being able to hide behind a screen embolden's them to use language that is beyond vile since they don't  have to look their prey in the eye as they go in for the kill.
And while the bully is acting from a false sense of superiority and deep seeded insecurity, after they spew their venom they probably don't give the power of their words another thought. The person on the receiving end, of course, feels like they just got slapped across the face. And trust me when I say the sting lingers.
I can't imagine how my 12-year-old self would fare in this day and age. It's hard enough as a 46-year-old. And of course this isn't just an issue for girls. But having been a girl, I think it's worse for them.
Pink Shirt Day is anti-bullying day and it's coming up on February 24th. Events are going on across the country all month. Buy your t-shirt here and be part of empowering all kids to walk away, protect themselves and report bullies.