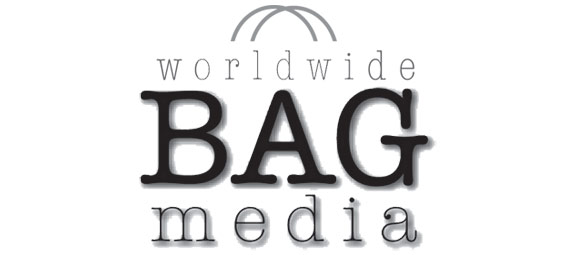 Privacy Policy
Thank you for visiting our website at www.annaandkristina.com (the "Website").  Worldwide Bag Media Inc. (hereinafter referred to as "Bag Media", "we", "us" or "our") has developed this policy ("Privacy Policy") to describe the ways in which Bag Media will collect, use, disclose, safeguard and otherwise manage the personally identifiable information you provide to us through our Website.
WHAT INFORMATION DO WE COLLECT?
We collect personally identifiable information that you provide to us when you use our Website, including when you participate in activities such as the following (or other activities that we may add to the Website in the future):
Registering on our Website as a member;
Completing your Member Profile;
Providing a product review;
Participating in interactive features of our Website, such as comments, or other public forum or blog;
Subscribing to our newsletter or otherwise communicating with us via e-mail;
Entering into a contest or sweepstakes or responding to one of our polls or surveys; or
Contacting us with a comment or question or providing us with feedback, or suggestions.
Online Registration:  In general, you do not have to provide any personally identifiable information to visit our Website.  Without registering you can browse the Website, read reviews and articles, read visitor comments and answer polls anonymously.   In order to provide comments on articles, you need to register to use the comment system by connecting a social media profile that belongs to you one one of the following 3rd party websites: Facebook, Twitter, or Google+. You can also choose to register for an account with DISQUS, the 3rd party commenting service used on Website. Please refer to the respective 3rd party sites' privacy policies for information on how your privacy is protected on their sites.
In order to enter contests, you will need to provide certain personally identifying pieces of information. When you enter a contest, we may collect information such as your first name, last name, email address, your country and province/state of residence, and your year of birth.  We use this information to identify who you are, confirm that you are above the age of majority, to send you our newsletter and other promotional communications, to offer you giveaways, rewards and incentives, to update our Website, and to contact you to resolve disputes.  We use your country and province/state of residence and year of birth in aggregated, non-personally identifiable form to understand the demographics of our customers and thereby improve the Website.  We also use your email address to send you validation emails from time to time to confirm the accuracy and currency of your email account. 
Public Forums:  You must connect a social media profile (Facebook, Twitter, Google+) that belongs to you, or you can register for an account with DISQUS.  We may collect any comments, suggestions and other feedback you provide as postings to our public forums or blogs.  We may use your comments, suggestions or feedback to monitor and/or improve our product and service offerings and our Website. We may also post your comments, using your first name and last initial, in other places on the Website.  Please remember that any information that you provide in these comment areas is accessible to all members and non-members, and you should exercise caution when deciding to disclose any personally identifiable information about yourself or anyone else.
Newsletter and Secondary Promotional Materials:  When you sign up for our newsletter, you will be automatically subscribed to receive our newsletter via e-mail.  When you subscribe to our newsletter, we will use your email address to send you our newsletter and other promotional communications about our product and service offerings or those of our marketing partners. You may remove yourself from our electronic mailing list by clicking the "unsubscribe" link that appears at the bottom of each of our e-mails.  
Contests, Sweepstakes and Promotions:  When you enter a contest, sweepstakes or participate in a promotion, we may collect your name, address, phone number, email address, and other information you provide. We use this information to administer your participation in the contest, sweepstakes or promotion. At the time you enter the contest, sweepstakes or promotion, we may obtain your consent to send you future promotional communications. If a contest, sweepstakes or promotion is jointly sponsored by us and one or more sponsors, your personal information may be shared with such sponsors, as specified at the time of collection of your personal information. We do not control the use, disclosure or security of your personal information by other sponsors, and recommend you review their respective privacy notices or statements.
Surveys and Customer Research:  From time to time, we may offer you the opportunity to participate in one of our surveys or other customer research. The information obtained through our surveys and customer research is used in an aggregated, non-personally identifiable form. We use this information to help us understand our customers and to enhance our product and service offerings, promotions and events.
Customer Service:  If you choose to send us an electronic feedback form or e-mail us with a comment, suggestion or feedback, we collect your name, e-mail address and the comments, suggestions or feedback you provide.  We may retain this information to assist you in the future.  We also may use your comments, suggestions or feedback to monitor and/or improve our product and service offerings and our Website.
Website Information:  As a visitor to our Website, Bag Media will collect certain information from you.  We collect the IP (Internet protocol) addresses of all visitors to our Website and clickstream and other related information such as the websites you visit immediately before and immediately after visiting our website, page requests, browser type, operating system, the internet service provider you use and average time spent on our Website.  We use the information we collect from our Website to administer our Website, monitor and improve our services and our Website, determine how our Website is being used, identify popular areas of our Website and analyze trends and usage patterns.
Cookies:  We collect "cookie" information from your browser to identify your computer and provide us with a record of your visits to our Website.  The technology used to gather "cookie" information is provided by the Internet browser you use, and may be turned off by using your browser preference buttons.  You may find that some parts of the Website will not function properly if you have refused cookies.  We use this statistical information to help us to understand which areas of our Website are useful and which areas need improvement, which assists us in planning for future improvements to the Website.  In general, we use only session cookies, which are deleted from your hard drive when you close your browser.  If you choose to have the Website remember you to facilitate quicker log in sessions, we will place a permanent cookie on your computer which enables us to remember you when you return to the site.
HOW DO WE DISCLOSE THE INFORMATION WE COLLECT?
Except as expressly set out in this Privacy Policy, we will not sell, rent, transfer or otherwise disclose any of your personally identifiable information to any third party without your consent.
Legal:  We must provide your personally identifiable information in response to a search warrant or other legally valid enquiry or order, or to an investigative body in the case of a breach of an agreement or contravention of law, or as otherwise required or permitted by law.  We may also disclose personally identifiable information to assist us in collecting a debt owed by you to us, or otherwise where necessary for the establishment, exercise or defence of legal claims.
Third Party Processors:  We may transfer (or otherwise make available) your personally identifiable information to third parties who provide services on our behalf.  We may store and process personally identifiable information in Canada or other jurisdictions.  All of our service providers are required to maintain the confidentiality and security of your personally identifiable information and to use it only in compliance with applicable privacy laws, and are prohibited from using or disclosing your personally identifiable information for any purpose other than providing the services on our behalf or as otherwise required by applicable law.
Purchase and Sale of a Business:  In the event that we sell all or part of our business or make a sale or transfer of assets or are otherwise involved in a merger or business transfer, we may transfer your personally identifiable information to a third party as part of that transaction.
Aggregate Information:  We may aggregate the membership data from members (for example, we may determine the average age of our members) and disclose the aggregate information to third parties for marketing purposes.  This aggregate information cannot be used to personally identify you.
Third Party Websites and Advertisements
The Website may include links to third party websites, or advertisements for products and service that may be of interest to you.  The inclusion of any link or advertisement does not imply our endorsement of any other company, its Websites, or its products and/or services.  The Website also allows you to provide links to your own website or to your profiles on third party social networking sites.  These third parties have separate and independent privacy policies, which we recommend you read carefully.  Any personally identifiable information you share with these third parties through their Websites will be administered under their privacy policies.  We have no control over third party Websites and therefore have no responsibility or liability for the manner in which such third parties may collect, use or disclose and otherwise treat your personally identifiable information.  This Privacy Policy does not cover any use of information that such third parties may have collected from you or the methods used by the third-parties to collect that information (e.g., cookies, web beacons and clear gifs).
Notice Regarding Online Behavioral Advertising: We allow third party companies to serve ads and/or collect certain anonymous information when you visit our Web site.  These companies may use non-personally identifiable information (e.g. click stream information, browser type, time and date, subject of advertisements clicked or scrolled over) during your visits to this and other Web sites in order to provide advertisements about goods and services likely to be of greater interest to you.  These companies typically use a cookie or third party web beacon to collect this information.  To learn more about this behavioral advertising practice visit the NAI at http://www.networkadvertising.org.  To opt-out of this type of advertising, you can visit http://www.aboutads.info/choices. 
DO WE COLLECT INFORMATION FROM CHILDREN?
We respect the sensitive nature of children's privacy online.  You must be over the age of majority in your jurisdiction of residence to register on 3rd party social media sites, to subscribe to our newsletter, and to enter our contests/sweepstakes.  If we learn that a Website participant is under the age of majority, we will delete that user's information from the Website and terminate his or her information in our records.
HOW SECURE IS OUR WEBSITE?
We maintain administrative, technical and physical safeguards in an effort to protect against unauthorized access, use, modification and disclosure of personally identifiable information in our custody and control.  We have implemented measures in an effort to maintain the confidentiality of all personally identifiable information in our custody and control, including only providing access to personally identifiable information to employees and authorized service providers who require such information for the purposes described in this Privacy Policy.  We will only keep your personally identifiable information for as long as it remains necessary or relevant for the purposes stated above or to otherwise meet legal requirements.
Notwithstanding the foregoing, you should be aware that, unfortunately, no data transmission over the Internet can be guaranteed to be secure.  As a result, Bag Media does not represent, warrant or guarantee that personally identifiable information will be protected against loss, misuse or alteration and does not accept any liability for personally identifiable information submitted by you, nor for your or third parties' use or misuse of personally identifiable information.
To provide you with increased online security, access to your personally identifiable information will be protected by a password that you select.  We strongly recommend that you do not disclose your password to anyone.  We will never ask you for your password in any unsolicited communication.
CHANGES TO THE PRIVACY POLICY
This Privacy Policy may be updated periodically to reflect changes to our personally identifiable information practices.  The revised Privacy Policy will be posted on the Website.  We will treat your personally identifiable information in accordance with the privacy policy in place at the time of collection of such information, or as you otherwise consent.
CONTACT US
If you would like to withdraw your consent for the collection, use and/or disclosure of your personally identifiable information, access the personally identifiable information we have about you, update or correct factual errors in our records, or if you have any inquiries or comments about this Privacy Policy, please contact us as set out below.  To protect your privacy, we will take reasonable steps to help verify your identity before granting access or making corrections.
Member Services: administrator@annaandkristina.com
© 2008-2013, Worldwide Bag Media Inc.
Last updated:  February, 2013.