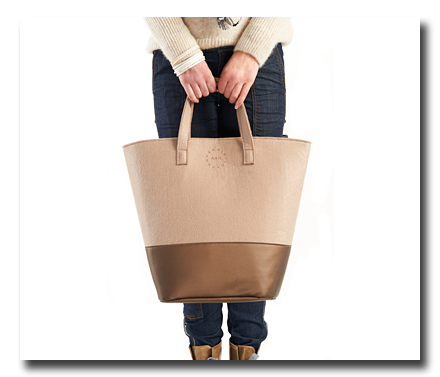 The Anna & Kristina Shopping Bag
Please note the Shopping Bag is no longer available for purchase. Check back for product updates. Thanks! 
A&K 
Our Anna & Kristina Shopping Bag is the perfect size for groceries and sundries, or whatever you need to carry. Equipped with short straps or the long, detachable straps for carrying over-the-shoulder. Multiple inside pockets are a perfect fit for phone, keys, and smaller items.+ Thick felt outer shell in taupe colour
+ Satiny nylon inner lining in taupe colour
+ Dark copper rubber bottom keeps contents dry and protected
+ Not designed to carry heavy loadsMeasurements:
Height: 38 cm / 15 inches
Width: 44.5 cm / 17.5 inches at the widest point
Circumference: 95.25 cm / 37.5 inches

$19.99
More Images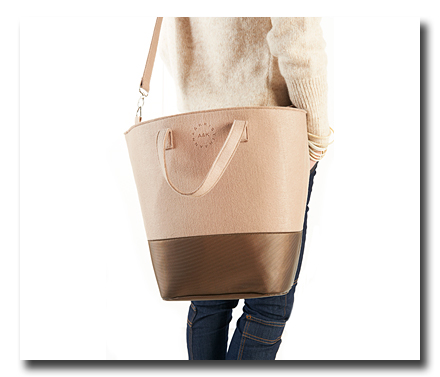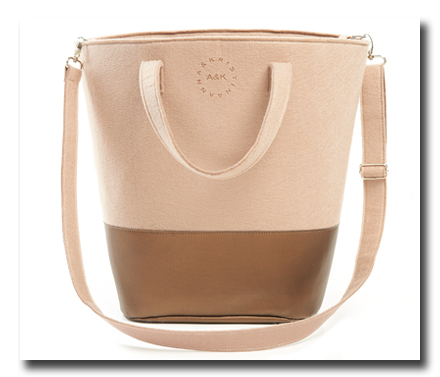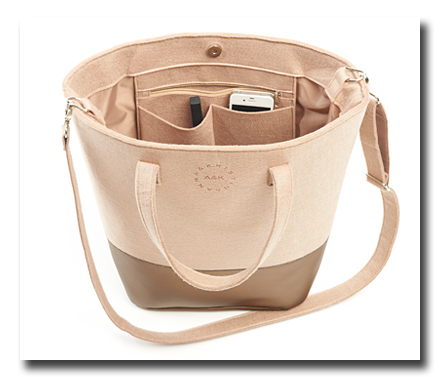 $19.99
All prices are in Canadian dollars.
shipping info || returns policy
Also from the A&K Collection:
Bag & Apron Photos © Erich Saide