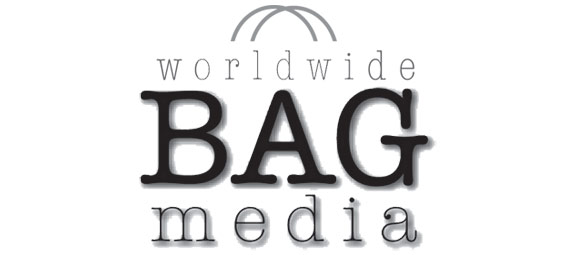 AnnaAndKristina.com, Bagmedia.ca, Buyologic.TV, GetStuffed.TV
Terms of Use
AnnaAndKristina.com, Bagmedia.ca, Buyologic.TV, GetStuffed.TV (the "Websites") are owned and made available to you by Worldwide Bag Media Inc. (hereinafter referred to as "Bag Media", "us", "we" or "our").  The following terms ("Terms of Use") govern your access to and use of the Website.  Please review these Terms of Use carefully.  By accessing and/or using the Websites, you agree to be bound by these Terms of Use.
Bag Media reserves the right at any time and from time to time to modify or discontinue, temporarily or permanently, the Websites (or any part thereof) with or without notice.  From time to time, Bag Media may also amend these Terms of Use by posting revisions on the Websites with no additional notice to you.  Please check back frequently to see the Terms of Use then in effect.  Your continued access to and use of the Websites will constitute acceptance of the amended Terms of Use.  If you do not agree with these Terms of Use, or any future amendments, your sole recourse is to cease use of the Websites.
Your use of the Websites is also governed by the Privacy Policy, which should also be reviewed prior to using the Websites or any of the services offered on the Websites (the "Services").
INTELLECTUAL PROPERTY
All text, data, graphics, photographs, images, audio, video, trademarks, service marks, trade names and other information, visual or other digital material, software (including source and object codes) and all other content of any description available on the Websites or available via a link from the Websites to a page created by Bag Media  on another website (collectively, the "Content"), are the sole property of Bag Media and/or its licensors.  All Content is protected by copyright, trade-mark, service marks, patents, trade secrets and other proprietary rights and laws.  Systematic retrieval of data or other content from the Websites to create or compile, directly or indirectly, a collection, compilation, database or directory is prohibited.  In addition, use of the Content for any purpose not expressly permitted in these Terms of Use is prohibited.
You may download or print one copy of the Content to any single computer for your personal, non-commercial use only, provided that you keep intact all copyright and other proprietary notices.  You may not otherwise copy, reproduce, perform, distribute, display or create derivative works of the Content.
LINKS TO THIRD-PARTY WEBSITES
We may offer links on the Websites to the websites of third parties.  Such links are provided only as a convenience.  We do not review the content of such websites, and neither endorse, nor are responsible for, any content, advertising, products, services or other materials on or available from such third party websites.  You assume full responsibility for your use of third party websites.  Such websites may be governed by terms and conditions different from those applicable to this Website, and we encourage you to review the terms and privacy policies of those third parties before using their websites.
We may also offer links to Content created by Bag Media and available on other websites.  If you link to that Content you are responsible for ensuring that you comply with the terms of use applicable to those websites while you are visiting them.
INDEMNIFICATION
By using the Websites, you agree to defend, indemnify and hold harmless Bag Media, its licensors and partners and their respective employees, officers, directors, or agents (collectively, the "Released Parties") from any and all claims, liabilities, costs and expenses, including, without limitation, reasonable attorneys' fees and other legal expenses, whether in tort, contract or otherwise, relating to or arising out of your breach of these Terms of Use, or infringement of the rights of any third party.
NO WARRANTIES
YOUR USE OF THE WEBSITES IS AT YOUR SOLE RISK.  ALL CONTENT AND USER CONTENT INCLUDED ON OR AVAILABLE THROUGH THE WEBSITES IS PROVIDED TO YOU ON AN "AS IS" AND "AS AVAILABLE" BASIS, WITHOUT ANY WARRANTIES OF ANY KIND, WHETHER EXPRESS OR IMPLIED .  WE DO NOT WARRANT THAT THE CONTENT IS ACCURATE, RELIABLE OR CORRECT; THAT THIS SITE WILL BE AVAILABLE AT ANY PARTICULAR TIME OR LOCATION; THAT YOUR ACCESS TO THE WEBSITES WILL BE UNINTERRUPTED; THAT ANY DEFECTS OR ERRORS WILL BE CORRECTED; THAT THE CONTENT IS FREE OF VIRUSES OR OTHER HARMFUL COMPONENTS; OR THAT THE CONTENT IS TIMELY, SECURE OR ERROR-FREE.
Users of the Website may be permitted to comment ("User Comments") on Website content, and might provide links ("User Links") within these comments.  We may (but are not obliged to) review, edit and/or delete User Comments, however, Bag Media is not responsible or liable in any manner for any User Comments posted on the Website or User Links or for any claims, damages or losses resulting from any reliance on User Comments or User Links.  Although we provide rules for user conduct and comments, we are not responsible for any offensive, inappropriate, misleading, obscene, unlawful or otherwise objectionable content you may encounter in any User Comments.
Neither reference to a product or service by trade name, trademark, manufacturer, supplier or otherwise, nor a review of such product or service, constitutes or implies endorsement, sponsorship or recommendation thereof, or any affiliation therewith, by Bag Media.  We do not sell, resell, or license any of the products or the services that we review, list, or advertise on the Websites, and we disclaim any responsibility for or liability related to them.
TO THE MAXIMUM EXTENT PERMITTED BY LAW, BAG MEDIA DISCLAIMS ALL WARRANTIES, INCLUDING ANY WARRANTIES OF MERCHANTABILITY, NON-INFRINGEMENT AND FITNESS FOR A PARTICULAR PURPOSE.  BECAUSE SOME JURISDICTIONS DO NOT PERMIT THE EXCLUSION OF CERTAIN WARRANTIES, THESE EXCLUSIONS MAY NOT APPLY TO YOU.
LIMITATIONS OF LIABILITY
UNDER NO CIRCUMSTANCES WILL BAG MEDIA, OR ANY RELEASED PARTY, BE LIABLE FOR ANY LOSS, INJURY, CLAIM, LIABILITY OR DAMAGE OF ANY KIND RESULTING FROM YOUR USE OF THE WEBSITES.  TO THE MAXIMUM EXTENT PERMITTED BY APPLICABLE LAW, EACH OF BAG MEDIA AND THE RELEASED PARTIES DISCLAIMS ALL RESPONSIBILITY FOR ANY LOSS, INJURY, CLAIM, LIABILITY OR DAMAGE OF ANY KIND, INCLUDING DIRECT, INDIRECT, INCIDENTAL, SPECIAL, CONSEQUENTIAL OR PUNITIVE DAMAGES OF ANY KIND (INCLUDING, WITHOUT LIMITATION, ATTORNEYS' FEES AND OTHER LEGAL EXPENSES) RESULTING FROM, ARISING OUT OF OR IN ANY WAY RELATED TO YOUR USE OF THE WEBSITES OR THE CONTENT, INCLUDING, WITHOUT LIMITATION, (A) ANY ERRORS IN, OR OMISSIONS FROM, THE WEBSITES AND THE CONTENT; (B) ANY THIRD-PARTY WEBSITES, CONTENT AND/OR SERVICES DIRECTLY OR INDIRECTLY ACCESSED THROUGH LINKS FROM THE WEBSITES; (C) THE UNAVAILABILITY OF THE WEBSITES OR ANY PORTION THEREOF; (D) YOUR USE OF, OR INABILITY TO USE, THE WEBSITES; (E) ANY ERRORS IN, OMISSIONS FROM, OR IDEAS, INFORMATION AND/OR OPINIONS CONTAINED IN USER CONTENT ON THE WEBSITES; (F) YOUR USE OF ANY EQUIPMENT OR SOFTWARE IN CONNECTION WITH THE WEBSITES; OR (G) ANY COMPUTER VIRUSES, WORMS OR TROJAN HORSES, ANY OTHER TYPE OF DESTRUCTIVE OR MALICIOUS COMPUTER CODE (BY WHATEVER NAME IT IS CALLED), OR ANY UNAUTHORIZED COMPUTER CODE THAT IS ATTACHED TO, OR MADE A PART OF, OR UNAUTHORIZED ACCESS TO, THE WEBSITES BY ANY PERSON, GROUP OR ORGANIZATION.  Some jurisdictions do not allow exclusion or limitation of CERTAIN damages.  ACCORDINGLY, the EXCLUSIONS AND/OR limitations above may not apply to you.
Each Released Party is hereby constituted a third party beneficiary of the provisions of these Terms of Use.
NOTICES
Except as explicitly stated otherwise or as required by law, you will provide any notices to Bag Media by contacting us in writing at the following address:

Worldwide Bag Media Inc.
805-207 West Hastings Street
Vancouver, BC V6B 1H7

CHOICE OF LAW AND FORUM

These Terms of Use are governed by and will be interpreted in accordance with the laws of the Province of British Columbia, without regard to any principles of conflicts of law.  You agree that any action to enforce these Terms of Use may be brought in the courts located in the Province of British Columbia.  You further agree to submit to the personal jurisdiction of these courts for the purpose of any proceeding arising out of these Terms of Use and waive any objections and defenses inconsistent with such venue.  By using this Website, you represent and warrant that your use complies with applicable law in your jurisdiction of residence.

GENERAL

Headings of the sections are for reference purposes only and will not be used to interpret or construe these Terms of Use.  If any provision of these Terms of Use is held to be invalid or unenforceable, such provision will be stricken and the remaining provisions enforced.  Notwithstanding any other provisions of these Terms of Use , any provision of these Terms of Use that imposes or contemplates continuing rights or obligations on you or us will survive the expiration or termination of these Terms of Use, including, without limitation, the indemnification and limitation of liability provisions.

© 2008-2013, Worldwide Bag Media Inc.

 Last Updated: February  2013