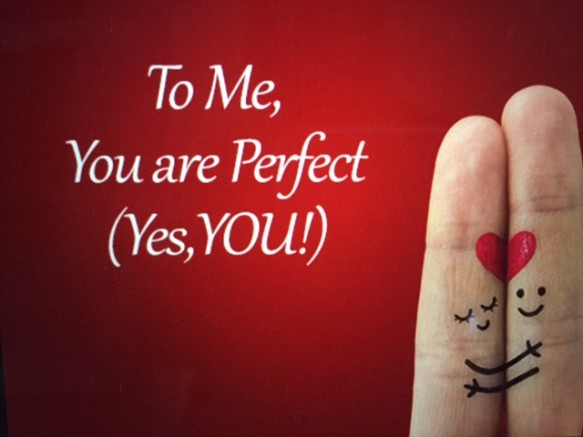 Valentine's Day Survival Tips
No matter what side of the relationship status bar you sit on - longtime single, freshly broken-hearted, star-crossed lover or old married couple - Valentine's Day can cause a whole lot of heartache. Because every one of us wants to be loved. There is nothing better than feeling the spark, flutter, thrill and comfort of knowing someone out there thinks you're neat. To feel it is to be human.
But take capitalism and mix it up with fantasy and expectation and the result can be confusion, disappointment and money poorly spent.
For those in established relationships, many already have a Valentine's routine figured out. But routine is a bad word. Why not do something different? It doesn't need to be costly. Just sexy. Wear that lingerie, have sex in the shower, write a love note. Throw a curve ball.
For those who aren't sure about what to do for their beloved I say, most importantly, skip the dinner out. Most restaurants have multiple seatings, which means you're rushed. And many have set menus and in my experience that's never as good and often the price is inflated. This is the perfect night to stay home and cook. Cooking is sexy. (Especially when done in lingerie.) So whether one cooks for the other or you do it together, just do it. With Valentine's Day falling on a Sunday, you'll have lots of time to shop and prep and you have no excuse. Open a nice bottle of wine and get at it.
Sexy foods? Oysters and champagne, of course. (But you have to know how to shuck them.) Spaghetti based dishes are also appealing on this occasion. A spicy Spaghetti Amatriciana or a silky Linguini Carbonara or anything with truffles will get you where you want to go. Don't forget the grilled asparagus too – the perfect phallically shaped side dish. Avocado and strawberries are pretty sexy ingredients and could go in a salad. And anyone who knows how to properly cook a steak instantly becomes uber sexy.
For desert? Chocolate of course. And nothing beats the simplicity of a chocolate layer cake. Easy to buy, or for the enthusiastic home baker, easy to make from scratch. You have all day tomorrow to do that. Store bought or homemade, you can feed it to each other in bed.  (If I ever make you one, you'll know you've won me over forever.)
Beyond dinner, I'm not much for gifts on Valentine's Day. I mean I'm not going to reject a diamond tennis bracelet or a Starbucks gift card, obviously, but material gifts can muddy your message and you need to be prepared that it could create expectations for next year. The exception of course, is lingerie. Now that's a gift that delivers an on-point message on the day designed for lovers.
For anyone who is single, my advice is to take the day by storm and take control. Sleep in. Book a yoga or spin class. Go for lunch with friends. Cook yourself a nice dinner. Buy yourself a treat. Be your own Valentine and celebrate your freedom! Filling up the day with activities that make you happy won't give you any time to get depressed that some guy isn't riding up on a white horse or Sophia Vergara didn't call to say she wants to get it on.
In many ways I think school-aged kids have got it right. On Valentine's Day they write simple cards to each other and put them in special Valentine's Day "mailboxes" (paper bags) and that's about the end of it. Teachers make it so that everyone gets something and no one feels left out.  It's a simple approach and one grown ups could use for our own.
Because what's as important as dinner or a sexy thong, is words. However you do it, whether by Hallmark card, text or, horrors, face to face, say what you mean this Sunday. And you don't have to be in romantic love with someone to tell them I think you're cute/hot/smart/sassy/special. It's also a great time to say, I miss you.
"You know you're in love when you can't fall asleep because reality is finally better than your dreams." – Dr. Seuss
Happy Valentine's Day everyone. Love conquers all. (It really does.)