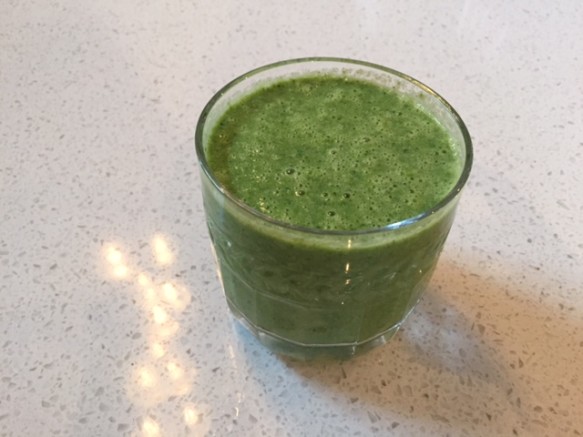 Vegging Out
Over the Christmas holidays I was asked to bring escarole lettuce to a new year's eve dinner party. The host had forgotten to pick it up. I had to go to four grocery stores to find it, but I'm glad I finally did. It was added to soup, right before serving. Crazy good! Lettuce in soup. I had no idea this was a thing.
The thing is, I'm obsessed with vegetables. Green ones in particular, but produce of any colour is in my sites these days. At the market I am enthralled by the bright yellows, reds, deep greens and purples mother nature provides, at first for the beauty of her vegetarian creations but then for all those vitamins and minerals jammed inside, embodying the gift of longevity. Who knew one could get so deep about broccoli.
Vegetables are trendy in foodie circles these days, having shifted from mousy wallflower to centre stage vixen. When planning my dinner party menus, I'm finding myself thinking first about the eggplant or the yams and secondly about the chicken, pig or cow.
I'm not sure why I've always built a meal around the meat – maybe because it costs the most? Vegetables are so versatile. And when you forget about the health benefits and focus on enhancing and heightening flavour, the results are amazing. This is not about being healthy, cutting out meat or fat or counting calories. The following recipes and ideas are simply about making vegetables taste amazing. The health benefits are a bonus.
Tomato, Quinoa and Basil Salad
I know tomatoes are technically a fruit, but just work with me here! Make a pesto by pulsing 2 cups fresh basil leaves, 1/3 cup cashews or pine nuts, 2 garlic cloves, a squeeze of lemon and 1/4 cup grated parmesan in a food processor. Slowly drizzle in good quality olive oil. Taste and adjust for seasoning. Meanwhile, make quinoa according to instructions on the package.
Mix together quinoa with about 2 tablespoons pesto. Fold in a cup of strawberry tomatoes, cut in half. Drizzle with olive oil and sprinkle a little sea salt on top. (If you want to add protein, add half a chicken breast cut into cubes.)
Parsley Smoothie
Parsley is the forgotten superfood. Once you work this smoothie into your morning routine you'll wonder how you ever started the day without it. Blend together until smooth: 1 cup curley parsley, 1 large kale leaf (rib removed), 1/2 frozen banana, a few slices frozen peaches, large dollop plain, 2% yogurt (preferably balkan or greek style), squeeze of lemon juice, 3/4 cup cold water (or a little more if you like it thinner.)
Beet and Fennel Medley
Beet and fennel is a lovely combination. Soft and crunchy and sweet and sharp. Opposites really do attract. Start by roasting 4 peeled  and sliced (in wedges) beets in a 400 degree oven, covered, with a splash of water, some olive oil and salt until tender, about 45 minutes. While the beets are cooling roast one head of fennel (cut the same way) for 10-15 minutes covered, then uncovered until tender and starting to brown. Drain beet juices into salad bowl, whisk in a tablespoon of balsamic vinegar, sea salt, a teaspoon of dried thyme and olive oil.  Adjust seasoning and toss with beets and fennel.
Kale Caesar Salad with Bacon and Radishes
The key to a kale salad is to make it several hours in advance as the tough leaves will soften when they sit in the dressing. There are different varieties of kale and you can use any of them. My personal preference is black kale. In a large wooden salad bowl whisk together one egg yolk, a teaspoon of dry mustard, one crushed garlic clove, fresh lemon juice, sea salt and pepper. Continue whisking and drizzle in olive oil. Taste and adjust seasoning. Toss with julienned kale leaves (ribs removed).
Fry up half a dozen strips of smokey bacon and cut into small pieces. Thinly slice a handful of radishes. Add radishes and bacon pieces to the kale leaves and sprinkle with parmesan.  Toss again and enjoy.
Roasted Peppers
I started making roasted peppers on my charcoal grill last summer and it changed everything. So much better than store bought. Same goes for making them in the oven. Just set the temperature to 450 degrees, drizzle olive oil on peppers and roast on a cookie sheet until the skin begins to blister and turn black (I let them get quite dark all over.) Be sure to turn them as they roast. Transfer peppers to a bowl and cover with plastic wrap.
When they're cool enough to handle, slip off the outer skin. Cut into strips, removing stems and inside seeds. Put peppers in a mason jar and add a garlic clove. Pour olive oil over top until the peppers are covered and close with a tight-fitting lid. Roasted peppers will keep for about a week in the fridge. Add them to a charcuterie board or turn them into a sandwich or salad. I like them on toast!
While I have no intention of ever going vegetarian – I love my ribeyes and my burgers, my chicken wings and my sockeye salmon far too much – I'm having a lot of fun playing in the vegetable patch these days. And I can't deny that eating more of them makes me eat less meat and generally makes me feel better. Now, if only I could learn to love vegetables more than candy.