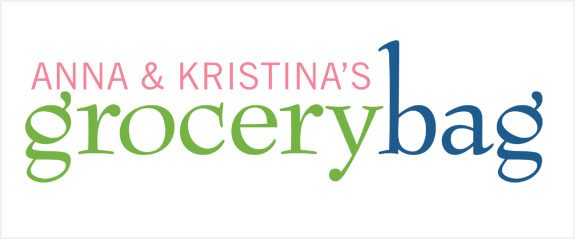 Babbo
By Mario Batali
Season 4 Episode 69
We take on one of the big boys of Italian cooking: Mario Batali. His 3-star restaurant, Babbo, is hailed for dishing out some of the most inspired and acclaimed Italian food in North America. His cookbook presents dishes as served in the restaurant. Will these recipes deliver us a home cooked meal?
Our menu:

Blood orange bellinis
Duck bresaola with borlotti and red onion jam
Bucatini All'Amatriciana
Beef cheek ravioli
Fenell-dusted sweetbreads with bacon and onions
Chocolate hazelnut cake 

Also featured: 

 
 
Chapters-Indigo 
Amazon.ca
Amazon.com
Barnes & Noble

Anna says:
I was really excited about this cookbook because one, I love Italian food. And two, I've been to the restaurant. If I can create some of what you get at the restaurant then I'm a happy camper.

This cookbook has a lot of authentic Italian dishes, but I was surprised at what else I found inside. There's a huge selection of things I'd never heard of, ingredients I'm not used to cooking with. I wasn't sure I wanted to make them. It definitely takes the education of Italian cuisine a little bit further than most books do. And I like it for that.

When I first looked through the book, I was pretty intimidated. But the more I got into it, the more confident I became. You do sort of have to take a leap of faith.

At home before cook day I made a number of other recipes, including the rosemary olive oil cake. It was delicious, not too sweet. I also made the rib eye steak for two. It was so good I basically ate the whole thing myself. And the Brussels sprouts were delicious.

What I find very inspiring about this book is that it gives you lots of room to play and make things your own. Love that.

There's a great chapter on side dishes because they are huge in Italy. And I love that in the preamble to those dishes, he says: "For everyday cooking, just roast your vegetables. Olive oil. Fresh lemon juice. Salt. You're done." A great tip in general.

Was our food as good as at the restaurant? Well, no. But was it definitely approaching that. It absolutely does mimic the flavours and types of dishes that he has in the restaurant.

This book is definitely not for everybody. I think you need a certain amount of confidence in the kitchen. The recipes are inspiring, whether I leave them as they are or to turn them into my own. I give this cookbook a BUY.

Kristina says:
What I like about the Babbo cookbook is that it's not your typical Italian fare. It definitely has a lot of recipes that I don't normally associate with Italian food.

I love the way it's laid out. I love the pictures. Everything looks very tasty. But when I was going through the book to test it at home, there weren't a lot of recipes jumping out at me. It was full of ingredients that I don't normally eat. You may need an adventurous palette for some of these dishes! And many recipes looked like too much work.

Before our cook day I made some great clams. Spicy, delicious. I also made some polenta shortbread, which was good but different. And I made the zita & cauliflour like Anna. Mine didn't work out very well.

Beware: A lot of these recipes have recipes within recipes. You think it's going to be easy, then you realize you have to make ten other things beforehand. Talk about labour-intensive!  

This is not a book I would pull off the shelf for every day cooking. Some of the ingredients can be harder to find and the recipes take a lot of time and effort. But if you are a fairly competent chef and looking for some original Italian fare, then this book very well may be for you. So, I'm giving it a BUY.

Does this cookbook earn the A&K Stamp of Approval?
Yes. If you're looking for unique Italian fare that is of the quality of Batali's 3-star restaurant in New York, then this cookbook is for you. Just be aware that at the restaurant, they make it look a lot easier than it really is!
Our Guest Chef
Lucais Syme and Adam Pegg have a rare partnership in the restaurant industry–both top chefs, they have found a dynamic that allows them to achieve great success in a competitive industry as co-head chefs and co-owners of the award-winning La Quercia Restaurant in Vancouver.

Syme says La Quercia reflects his love of Slow Food, Italian hospitality and the diversity of ingredients across the Italian regions. His food has an artisan flair, ingredients are selected for quality and the regular menu is very small — the daily specials, which actually do change daily, make up a lot of the offerings. Syme specializes in the "proteins" using unusual cuts cooked to perfection. His specialties include lamb brain ravioli, and using unusual ingredients like tripe and sweetbreads. He is also an expert in wine pairings, truffles and rustic Italian cooking.

Chef's Beverage

Chef Lucais Syme brought a 2007 Chianti Classico by Castello Di Ama to enjoy with our menu. It's a floral scented, ruby red with a dry agreeable flavour and moderate tannins. It's silkiness pairs well with full-flavoured white meats and red meats.

Chef's Recipe

Lucais Syme shared with us a super easy lemon dessert to make at home.
Some products & services provided to 
Anna & Kristina's Grocery Bag ep. 69 courtesy of:
 
 
Related Links