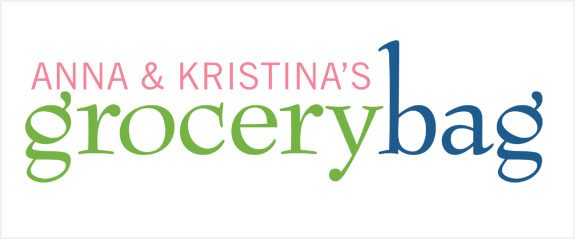 Engine 2 Diet
By Rip Esselstyn
Season 4 Episode 76
Professional athlete-turned-firefighter, Rip Esselstyn wants to save lives in more ways than one. In his New York Times best-selling book, Engine 2 Diet, he claims that anyone can lower their cholesterol and drop the pounds in just twenty-eight days. Eat more and lose more? This cookbook has some big promises, and we're just the people to test it out.
Our menu:

E2 Omelet
Spinach Salad with Healthy Homemade Croutons
Shepherd's Pie
Tofu Steaks & Mushrooms with Mashed Potatoes & Green Beans
Fruit Pie with Date Nut Crust
Kale Butter

Featuring: Fire Extinguishers

 
 
Chapters-Indigo 
Amazon.ca
Amazon.comBarnes & Noble

Anna says:
This book makes huge claims about what it can do for your health. And it also claims very tasty recipes. But I'm always wary of diet cookbooks. All the ones I've tried in the past have turned out meals with boring results.

While the stories in Engine 2 Diet are certainly motivating, the recipes at first glance don't look like there's much I'm going to like. Very restrictive. This is definitely book about food for fuel, not pleasure.

Before our big cook day I made a couple of other recipes from this book, including pasta primavera, which was okay, and oatmeal cookies, which weren't so great.

For me, personally, if I want to lose a few pounds, I need a diet plan that allows me to have a few treats. Otherwise all I want is the stuff I can't have.

While there's no meat on this diet plan, the author said his fireman co-workers had enough to eat. But our testers said they felt like they had to eat all of the time, and they were still hungry. There's nothing worse than a diet that leaves you feeling hungry. That's when you cheat. As did our testers.

The recipes themselves were pretty simple, but then again they do leave a lot up for interpretation; there's not very much instruction.

But this book is more than just a collection of recipes. The author also includes inspiring personal stories and quite a bit of health information.

But a lot of the recipes rely on the same ingredients: potato, mushroom, onions. Very few herbs and spices, which have a lot of flavour and few calories.

If you can stick to a restrictive plan like this then it may work for you. But for me, I need variety and balance in my life. The recipes in this book just didn't deliver. I take a pass on this book.

Kristina says:
Inspired by his own questionable eating habits and those of his firefighter buddies, author Rip Esselstyn has filled this book with workout plans, motivational stories, and recipes. But what you won't find is any dairy, meat or oil. The book is not just about losing weight, however. The author also wants to help you lower your cholesterol and improve your heart health.

When I first got this book, I was excited because I'm always looking for ways to eat more healthily. But it's so extreme, I didn't think I would be able to follow it.

I made a few additional recipes from this book at home, including a chocolate pudding made with tofu, a rice salad, that didn't have much flavour, and some hummus, with no oil and no tahini. That was actually better than I thought it was going to be; I'm going to try cutting down on the oil in the future.

I like that this book encourages people to take better care of their bodies, I think you'd have to be a very regimented person to be successful on this diet, and someone who is frankly not that into food. I just think the eating plan it suggests is too difficult for people to stick to in the long run! If the recipes were better, it might be easier, but fact of the matter is, they just weren't that tasty. I have to take a pass on this one.
Does this cookbook earn the A&K Stamp of Approval?
No. While we both liked the idea of this book and enjoyed the inspiration stores and exercise times, the diet and recipes themselves didn't deliver on the cookbook's big promises.
OUR GUEST
 

Acclaimed fitness and nutrition expert Harley Pasternak knows how to get people into the best shape of their lives. From Lady Gaga to Halle Berry, Robert Pattinson to Robert Downey Jr., Harley Pasternak is responsible for getting many of Hollywood's most recognized celebrities fit and healthy. With a Masters of Science in Exercise Physiology and Nutritional Sciences, and an Honors Degree in Kinesiology, Harley understands our bodies. Author of 5-Factor World Diet, Harley knows what diets work, and what won't. Harley may work in the land of the rich and famous and appeared on The View, The Oprah Winfrey Show, The Tyra Banks Show, Access Hollywood, Extra!, Entertainment Tonight, VH1, CNN, E!, Rachael Ray, and Next Top Model, but he is all about getting real people, real results. Let's see what he thinks of A and K's real attempt at a firefighter's diet meal plan!

Guest's Beverage

Harley brought sparkling water to enjoy with our Engine 2 Diet menu. Sparkling water is known to aid digestion for some people. You can even make your own and control ingredients using a soda maker.

Guest's Recipe

On the show we made kale butter, which the cookbook author claimed was as good as peanut butter. Harley Pasternak says a great way to get some nutrient-rich kale into your diet is to blend it into a smoothie with other ingredients you love, like in his Caribbean Kale Smoothie.

Some products & services provided to 
Anna & Kristina's Grocery Bag courtesy of:

 
 
Related Links