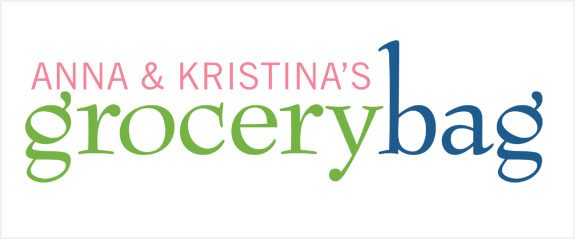 The Best of Croatian Cooking
By Liliana Pavicic and Gordana Pirker-Mosher
Season 3 Episode 52
Time for the world, and Anna, to experience Croatian cooking! We're testing a book written by two Croatian-born Canadians looking for a taste of home. Featuring traditional and regional favourites, this cookbook is a melting pot of dishes, with over 200 recipes with culinary influences from all over Europe. And it's one of the only Croatian cookbooks published in English.
Our menu

Cheese Burek
Dalmatian Octopus Salad
Kashtradina
Stuffed Sauerkraut Rolls
Fried Sardines
Chocolate Chestnut Mocha Tart

Also featured

 
Chapters-Indigo Amazon.ca
Amazon.com Barnes & Noble

Anna says:
I was really excited about this cookbook because I like learning about another culture's cuisine and ingredient combinations. I've never been to Croatia, but I've had lots of Croatian meals at Kristina's parents' house. (But not actually at Kristina's house!)

There are lots of influences from other cuisines in this cookbook, especially Mediterranean. One of the strengths of this cookbook is that the combination of ingredients aren't common for many North Americans. Also, many of them are easy to find, and economical. 

When I started to explore the book, I immediately saw a shortfall in that there are no photographs. Combine that with the fact that many of the recipes are things that most of the North American audience has never heard of, it's a big obstacle. I can't envision the way the finished dish is supposed to look.

I also don't like the way the index is laid out. It's more like a table of contents, which makes it hard to find specific dishes. I also found spelling mistakes in the cookbook, and some recipes omitted the exact amount of certain ingredients.

At home, testing the book on my own, I made a buttery bread,  poppy seed strudel, and hot and spicy pork chops.

In general, I feel like some of the ingredient amounts were totally off. For example, it wasn't clear how much octopus to use. (Perhaps a weight measurement would have helped.) The recipe for sauerkraut rolls called for way too many onions.

On the other hand, the book did give pretty good instructions on how to fold up each little bundle for the cabbage rolls. They turned out well. I've eaten lots of these rolls, but this is the first time I've made them. And I thought they were pretty good, aside from the onion issue.

Kristina did some wonderful cake surgery (perhaps that's where she takes after her mother the doctor; definitely not her cooking!) She totally saved the cake.

I was really looking forward to learning more about some of the dishes I've had at Kristina's family house, but this cookbook fell short for me. Instruction and technique was lacking in several recipes, and ingredient amounts were often off. And no pictures!

I have to take a pass on this book. I look forward to an update, but this edition does not earn my stamp of approval.

Kristina says:
I was pushing hard to test this book on our show. As you can imagine, I thought it was time for the world, and Anna, to experience Croatian cooking.

This book features easy-to-follow recipes, time-saving tips, and ways to make the food a little bit more healthy for modern tastes. I really liked reading through this book. It was like going down a culinary memory lane, all these recipes I've had over the years but haven't had for a long time, nor have I ever made myself. I was eager to try them and see whether I could make anything like what my mother and my grandmother made.

I have a few favourite Croatian dishes and one is Cevapcici. Little beef patty fingers served with red pepper sauce. I always order that when I'm in Croatia.

In addition to our cook day recipes, I also made a turkey in a tomato sauce with some polenta, honey nut wafers, and 7th heaven, which is a cake. I took the cake to a dinner party and people laughed. It wasn't very good, unfortunately. The recipes I made in advance of cook day had a few problems. 

One of the book's strengths is that it really has a wide range of Croatian recipes from all the different regions. It gives the reader a real flavour for what Croatian cuisine is like. But I wanted the book to have more pizzazz;  more pictures, not just of the food, but of Croatia. It's such a beautiful country. I think the whole thing would have looked more appealing and more attractive with photos.

I really wanted to like this cookbook. I wanted people to know all about the interesting ingredients and dishes that make up Croatian cuisine. But there were just too many mistakes. Ingredient amounts were off. There wasn't enough detailed instruction to pull off some of these recipes. Sadly, I'm going to have to take a pass on this one. This cookbook doesn't earn my stamp.
Does this cookbook earn the A&K Stamp of Approval?
Unfortunately, no. There is a lot of room for improvement in this cookbook, and we look forward to an updated edition.

(After we filmed the episode, we found out from the authors that the publisher wanted to keep photos to a minimum. We hope the publisher listens to our critique and goes bold and beautiful, along with some proofreading, for the next edition!) 
Our Guest Judges
Kristina's mom, Jasenka Matisic, and one of Jasenka's best friends, Zdenka Zivkovic, were our judges on this episode.

Dr. Jasenka Matisic grew up in Zagreb, Croatia. She started cooking at the very young age of 8, when she was often responsible for getting meals on the table for her parents and three siblings. Jasenka mainly cooked Croatian food until she moved to Vancouver in the early 70's.

A doctor by day, she spent evenings exploring the city's numerous ethnic cuisines and studying French cookbooks in an effort to expand her culinary repertoire. "I started to learn how to make other food simply because I get tired of eating the same things!"

Completely self taught, Jasenka became known in her community for dishing out both medical advice and a mean French, Thai, or Croatian meal. Today, she rarely refers to a recipe and simply cooks off the cuff. "With experience, you don't need a recipe – eventually you just learn what things go together."

She just hopes some of her culinary knowhow has rubbed off on her daughter, Kristina.

Judges' Beverage

Jasenka and Zdenka brought a Croatian wine to enjoy with our menu, a 2007 Kastelet Dalmacijavino ($10.99/750ml). Even though we don't see Croatian wines in North America very often, Croatia is one of the largest wine-producing countries in the world.

Judge's Recipe

Kristina's mom shared one of Kristina's favourite cookie recipes with us, vanilla crescent cookies!
Related Links