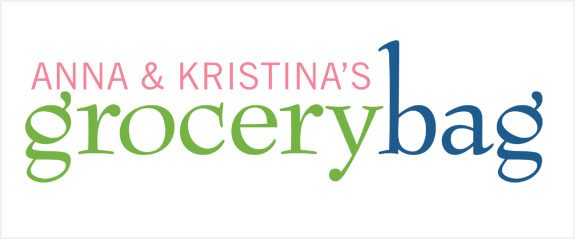 The Silver Palate
By Julee Rosso and Sheila Lukins
Season 1 Episode 7
Written in the late 1980's, the original edition of this cookbook, with recipes suitable both for entertaining and for everyday, won many culinary awards in the US. We delve into this silver anniversary edition to see if there's anything new to celebrate.

Anna says:
A favourite of many home cooks, this book has some good recipes. But for an anniversary edition – which has presumably been updated – I think this one misses the mark.

Many of the dishes are reflective of the kind of cooking we did in the 80's. While that isn't necessarily bad, it makes this book out-of-date, in my opinion, so this edition isn't much of an update! If you already have an earlier edition, stick with that (unless it's so worn out you need to replace it).

Plus, the cassoulet recipe we made on our show was such a dismal failure. I felt the recipe cut too many corners and didn't give enough instruction. On the other hand, I found many other places in the book where the instruction was just too dense for my liking.

Overall, I don't recommend this cookbook.

Kristina says:
This book has a lot of classic recipes and I used it to make things like hummus, Manhattan clam chowder and a few pasta dishes. When I cooked with it at home, everything turned out well. Among my favourites was a red raspberry pie. I even made the crust and I have to say, it's one of the best desserts I've ever made in my entire life.

But when it came time to cook for the show, everything was going wrong! While the book could use a few more tips for some of the more complicated recipes, I think this is a golden oldie that I still want to keep in my cookbook library. That's why I give this book a buy. 

Does this cookbook earn the A&K Stamp of Approval?
A split decision. We had success with some of the easier recipes from the cookbook, but since we don't agree on a verdict, we can't give this cookbook our stamp of approval.
Our Guest Chef
Our guest chef judge on this episode was Karen Barnaby, Executive Chef at The Fish House in Vancouver, and author of many of her own cookbooks.

Chef's Beverage

Karen brought two wines to enjoy with our meal: the white was Dr. Loosen Reisling (2007), which went well with everything we made since it's fruity but not sweet — a good balance; and a red, Chateau D'Aydie Madiran (2003), which is an overall pleasant-tasting wine.

Chef's Recipe

Karen shared with us her delicious smokey prawn & halibut stew recipe. Yum!

Flowers for this episode provided by
Special Moments Flowers & Gift
Related Links